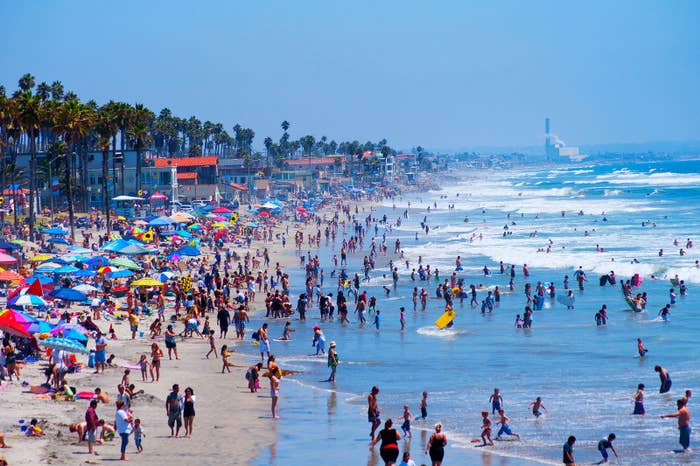 California lawmakers have reached a tentative agreement to raise the state's minimum wage to $15 an hour by 2022, Governor Jerry Brown announced in Sacramento Monday.
If the law passes, the most populous and economically powerful state in the nation will implement a wage floor comparable to that of progressive cities like Seattle, San Francisco, and Los Angeles.
The deal was struck just days after campaigners succeeded in getting a referendum on raising the minimum wage onto the statewide ballot this November. The referendum had a good chance of passing, with an August poll by Field Research Corp. showing 68% of Californians favored the increase.
The raise is the largest win yet for the Fight for 15, a movement to increase the minimum wage that began in 2012 when fast food workers in New York walked off the job demanding higher pay. Since then, New York state has agreed to increase hourly wages to $15 for the fast food industry, and Massachusetts has agreed to $15 an hour pay for Medicaid-funded home care workers.
"The victory in California shows us that we need to keep on marching, keep on speaking out and keep on sticking together until we win $15 everywhere," said Terrence Wise, a fast food worker in Kansas City, Mo. and organizer with the Fight for 15.
California's decision "shows the power that the 64 million people all over the country who make less than $15 will bring to the ballot box this November," said Mary-Kay Henry, President of the Service Employees International Union, in a statement. The SEIU is the main backer of the Fight for 15 movement.
The increase in California will put an additional $4,000 in the pockets of more than 5 million low-wage workers each year, according to the Berkeley Institute for Research on Labor and Employment, bringing minimum annual income for full-time workers to $31,000. Businesses with fewer than 25 employees would have until 2023 to phase in the raise in California.
"California's $15 minimum wage will mean big raises for more than 1 in 3 workers in the state, reversing years of falling pay," said Christine Owens, executive director of the National Employment Law Project, a labor law advocacy group, in a statement.

The deal will also let labor advocates avoid a costly campaign supporting the ballot measure, freeing up resources for other city and state campaigns to raise pay and improve working conditions.
In Albany, New York State Governor Andrew Cuomo is currently negotiating for a $15 state-wide minimum, while in Washington, D.C., Mayor Muriel Bowser announced support last week for a $15 minimum hourly wage in the city by 2020.

The federal minimum wage has been $7.25 since 2009.