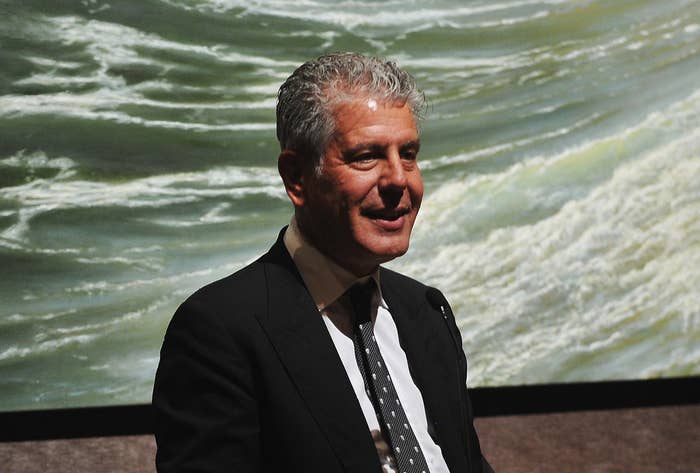 Celebrity chef, TV host, and author Anthony Bourdain was found dead early Friday morning, having reportedly killed himself in France while filming the latest season of his series Parts Unknown.
In remembrance, fans have been sharing their favorite passages of his writing on social media.
Bourdain had been increasingly known for his role as the host of the travel and food show, but it was a 1999 story in the New Yorker that launched his career into the stratosphere and led to his first book, Kitchen Confidential: Adventures in the Culinary Underbelly.
Bourdain on kitchens: "A place for people with bad pasts to find a new family."
On after-hours eating preferences: "Strange things."
On his first oyster: "I attained glory."
On humanity: "Meals make the society."
On visiting Cambodia: "You will never understand."
On writers: "There is something already kind of monstrously wrong with you."
On the body: "An amusement park."
On wisdom: "There is no final resting place of the mind."
On moving: "As far as you can, as much as you can."
On brunch: "It's still breakfast."
On his time as a chef: "We took some casualties."
On his death: "I will decidedly not be regretting missed opportunities for a good time."
The National Suicide Prevention Lifeline is 1-800-273-8255. Other international suicide helplines can be found at befrienders.org.