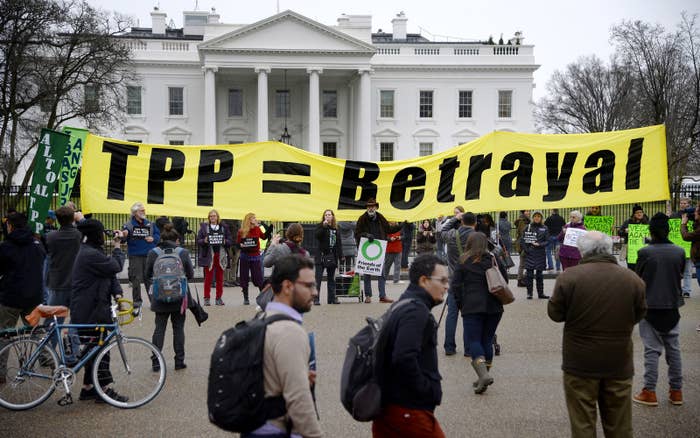 Without President-elect Donald Trump even taking office, the sweeping 12-nation Trans-Pacific Partnership trade deal, largely opposed by organized labor, has been pronounced dead.
The defeat of the pact had been a major policy goal for a coalition of unions and environmental groups, including the AFL-CIO and Our Revolution — the advocacy organization spun out of Bernie Sanders's campaign —, who had planned to rally Wednesday in Washington, DC to demand a lame-duck session of Congress vote it down.
With the White House now acknowledging the TPP is no more, those groups can look to other near- and long-term aims — which presents them with a dilemma.
Leaders of organized labor, the majority of whom endorsed Hillary Clinton for president, must face the prospect of working with a president elected on a populist, pro-working-class message — but one that doesn't square with the labor movement's professed progressive values on racial and gender equality, immigration reform, and the environment. (Law enforcement unions, some of which enthusiastically endorsed the candidate, are a notable exception.)
As a result, union and labor leaders are collectively walking a verbal tightrope — at once defending these values and allowing for the good-faith possibility that a Trump administration will keep other pro-worker policy pledges.
"The President-elect made promises in this campaign — on trade, on restoring manufacturing, on reviving our communities," said AFL-CIO President Richard Trumka in a statement this week. "We will work to make many of those promises a reality. If he is willing to work with us, consistent with our values, we are ready to work with him."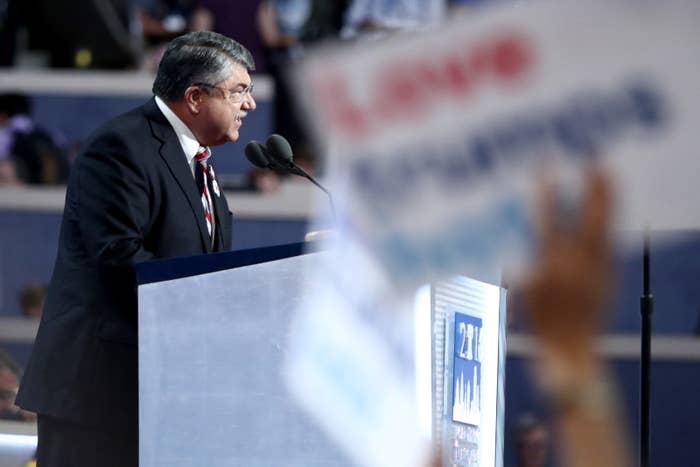 As unions and advocates try to determine which of Trump's messages have substance, they are also recommitting themselves to anti-racist, anti-sexist, and pro-environmental positions, hedging against full-throated support for the unexpected president-elect, who has said he champions working people.
They are not hiding their skepticism.
"To the degree that Mr. Trump is serious about pursuing policies that improve the lives of working families in this country, I and other progressives are prepared to work with him," Vermont Senator Bernie Sanders said in a statement. "To the degree that he pursues racist, sexist, xenophobic and anti-environment policies, we will vigorously oppose him."
The frustration of those in the labor movement at what they see as the co-option of their message is also palpable.
"He used our rhetoric on trade and keeping jobs in America, notwithstanding his policy positions and past practice," said Michael Podhorzer, political director for the AFL-CIO, in a statement to the press.
Trumka, the AFL-CIO president, reiterated this week that the union federation "can never back down from our values," and "the presence of racism, misogyny, and anti-immigrant appeals caused damage in this campaign, and we must all try to repair it."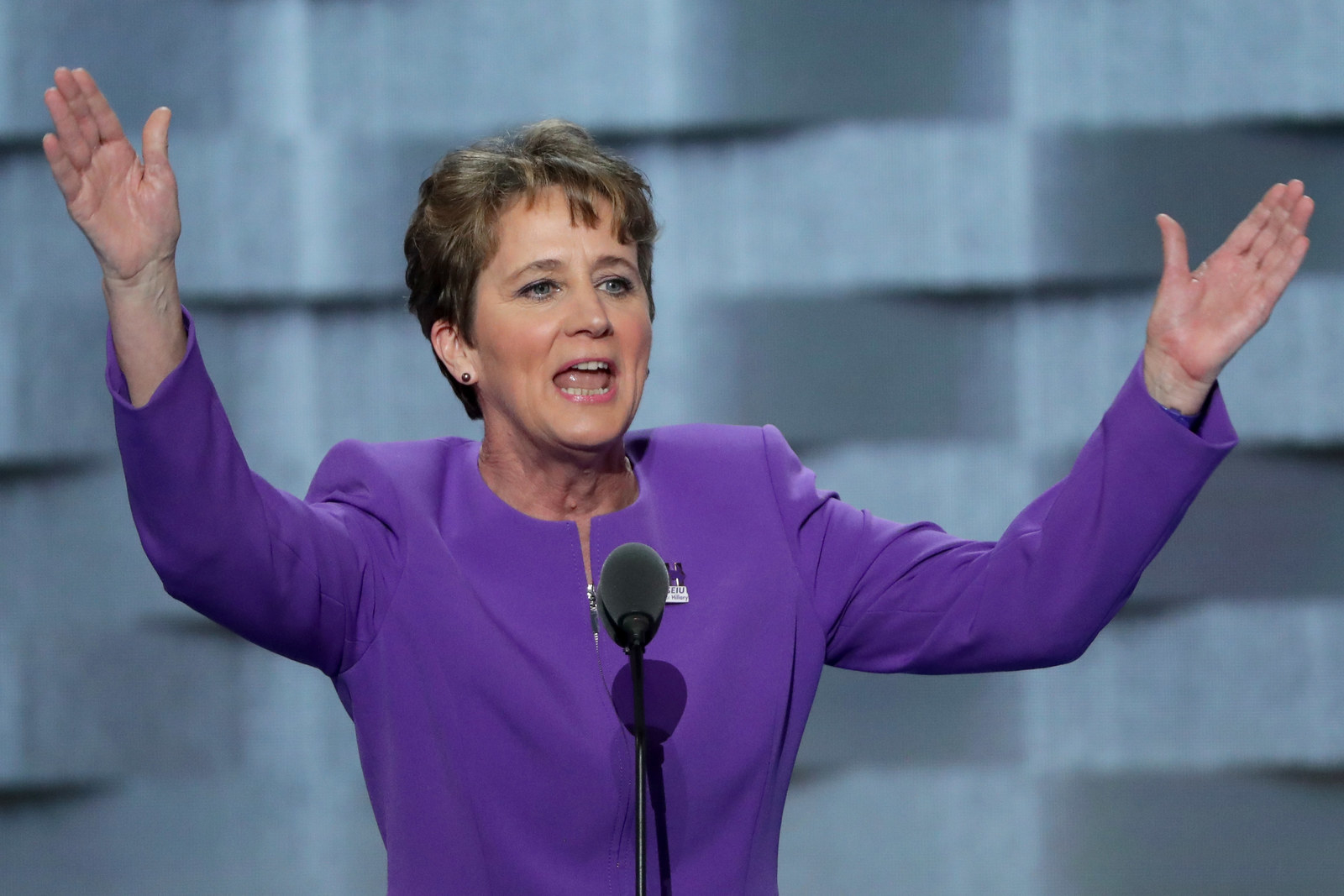 Mary Kay Henry, president of the Service Employees International Union, told Politico this week that her union will "insist that Donald Trump raise wages, create good jobs, allow workers to form unions, hold corporations accountable, [and] make sure we have a path to citizenship."
On immigration, a major point of tension between unions and the president-elect, Henry said that the SEIU is "still framing our fight around our insistence that every hardworking immigrant deserves a path to citizenship… There's lots of progress that we're making at the city and state level, but we're not stopping until we win citizenship at the national level."
In an interview set to air Sunday evening, President-elect Trump told CBS News's 60 Minutes that he would be following through with his campaign promises to immediately deport 2-3 million undocumented immigrants and build a wall along the US-Mexico border.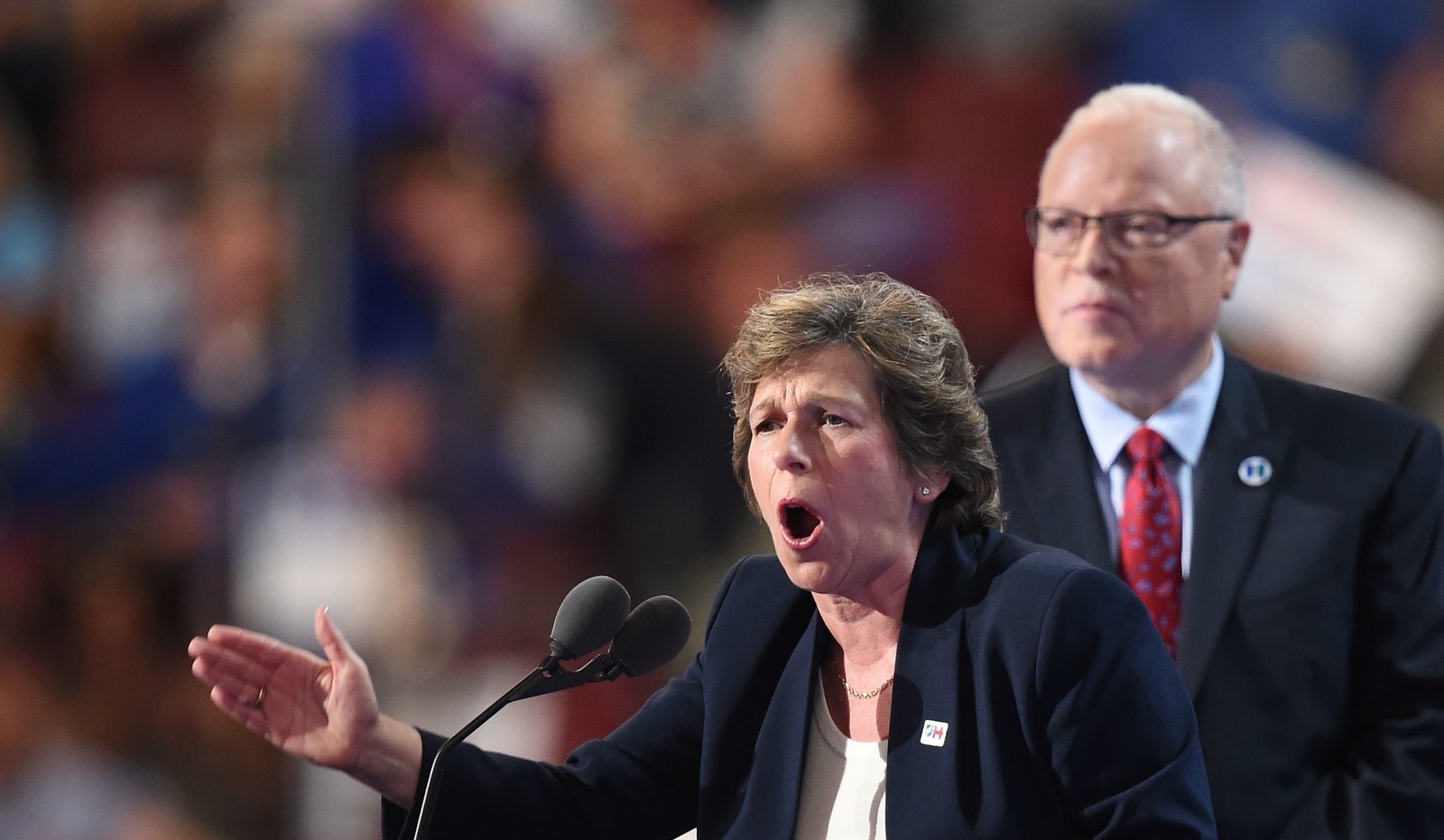 Randi Weingarten, president of the American Federation of Teachers, said in a statement this week that Trump had campaigned on "values that we as trade unionists understand intimately," including protecting the middle class and restoring manufacturing jobs.
"We owe President-elect Trump the chance to lead. We will also hold him accountable for the promises he made," she said.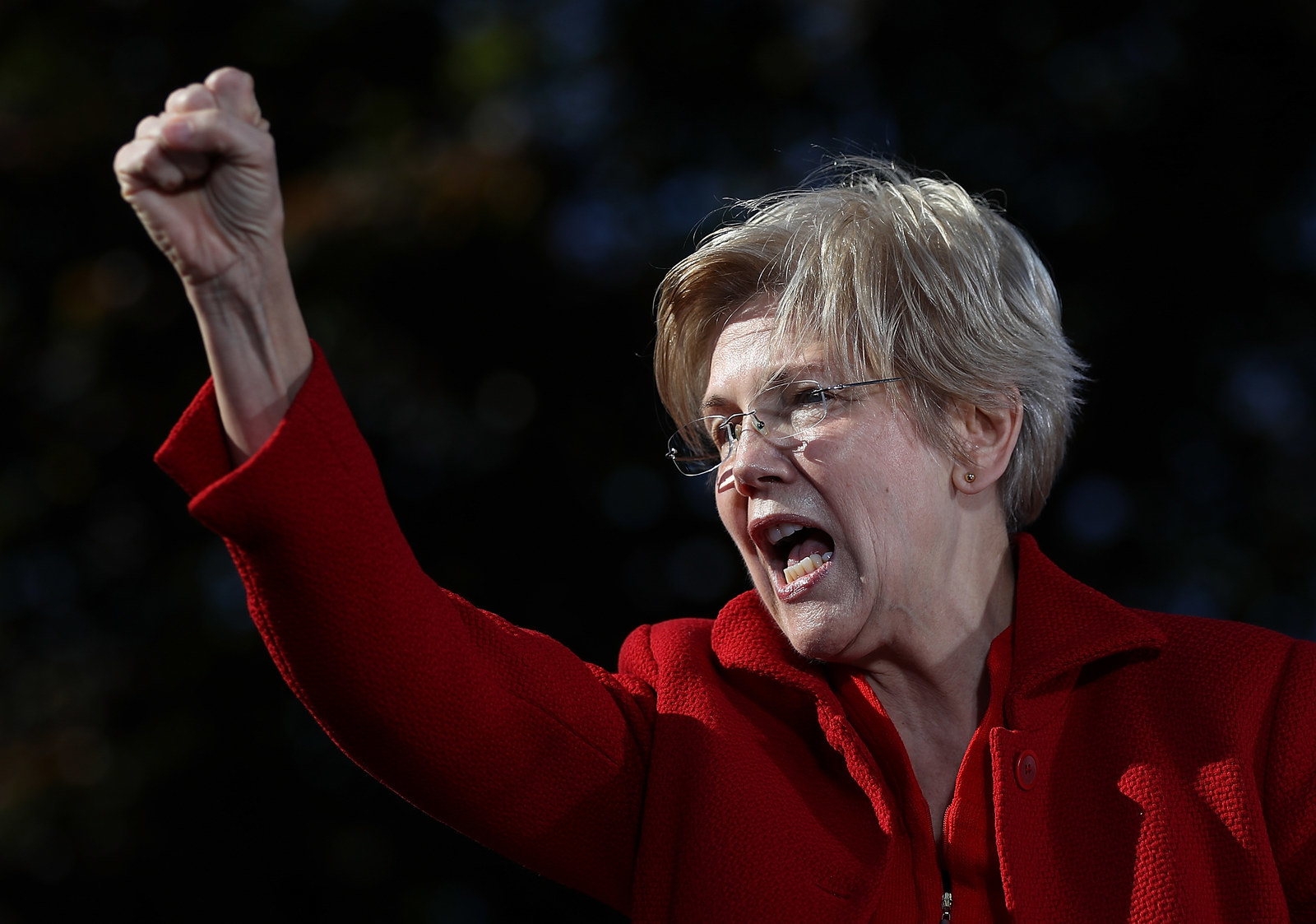 And Massachusetts Sen. Elizabeth Warren, speaking at the AFL-CIO Thursday, said Trump could "count on [her]" to work with him to increase middle class families' economic security.
But she also issued the incoming president a warning.
"Democrats' first job in this new era is to stand up to bigotry," she said. "In all its forms, we will fight back against attacks on Latinos, African Americans, women, Muslims, immigrants, disabled Americans  —  on anyone."
Said Warren, "Whether Donald Trump sits in a glass tower or sits in the White House, we will not give an inch on this."