"Likes" Don't Save Lives
Brutally honest, refreshing new ads via Sweden.
The ad agency press note:
It's easier than ever to support a good cause — all you have to do is hit the like button. The organization gets one more supporter and you get positive publicity among your friends. But even though it's important to be liked, likes can't fund medicine, water or food. In this campaign for Unicef Sweden, we highlight the absurdness of our blind faith in likes, to raise money for vaccine.
"Absurdness" — I couldn't have said it better.
Too often, these types of PSAs are too obtuse or too cutesy melodramatic.
This just shoves the message straight in your face.
Ad agency: : Forsman & Bodenfors, Sweden.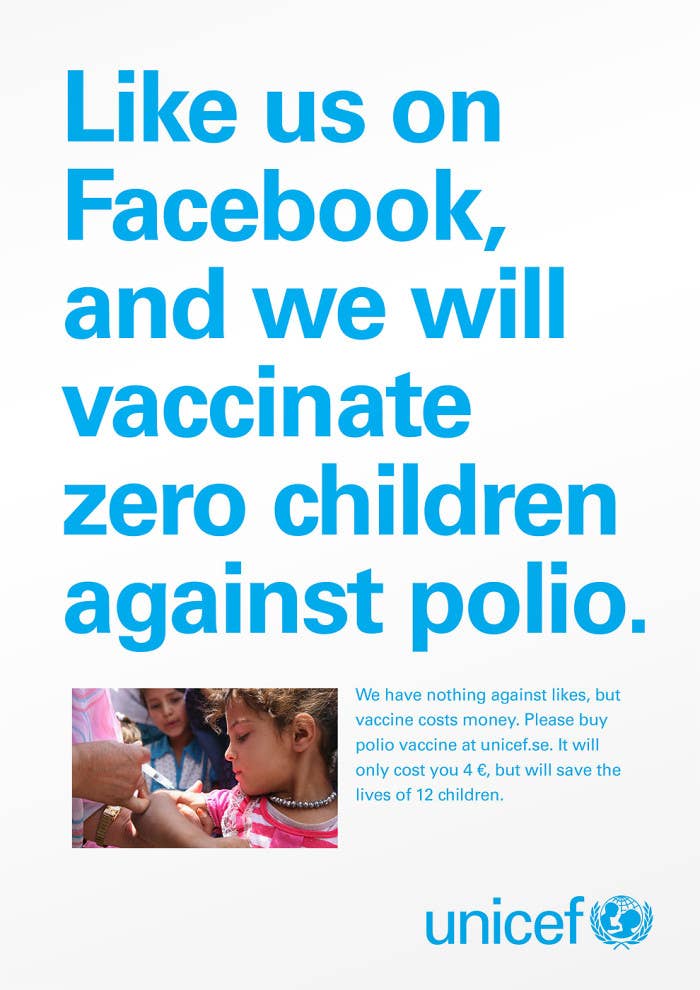 The Best Ad Blogger in the World™ (™ pending), which is akin to being the best ice hockey team in Paraguay, but there it is. I rant about ads, good and bad. SEND ME TIPS: copyranter@gmail.com

Contact copyranter at mark.duffy@buzzfeed.com.

Got a confidential tip? Submit it here.