Over the past few days, millions of Brazilians have taken the streets to protest against government corruption in their country. The main targets of their ire are current President Dilma Rousseff and former President Lula Da Silva. Demonstrators are calling for Rousseff to be impeached and for stronger investigations into money laundering and corruption, some of which is tied to the state oil company Petrobras.
1.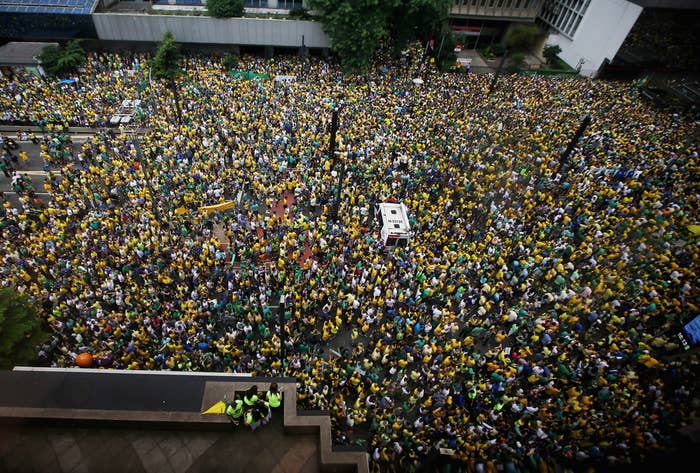 2.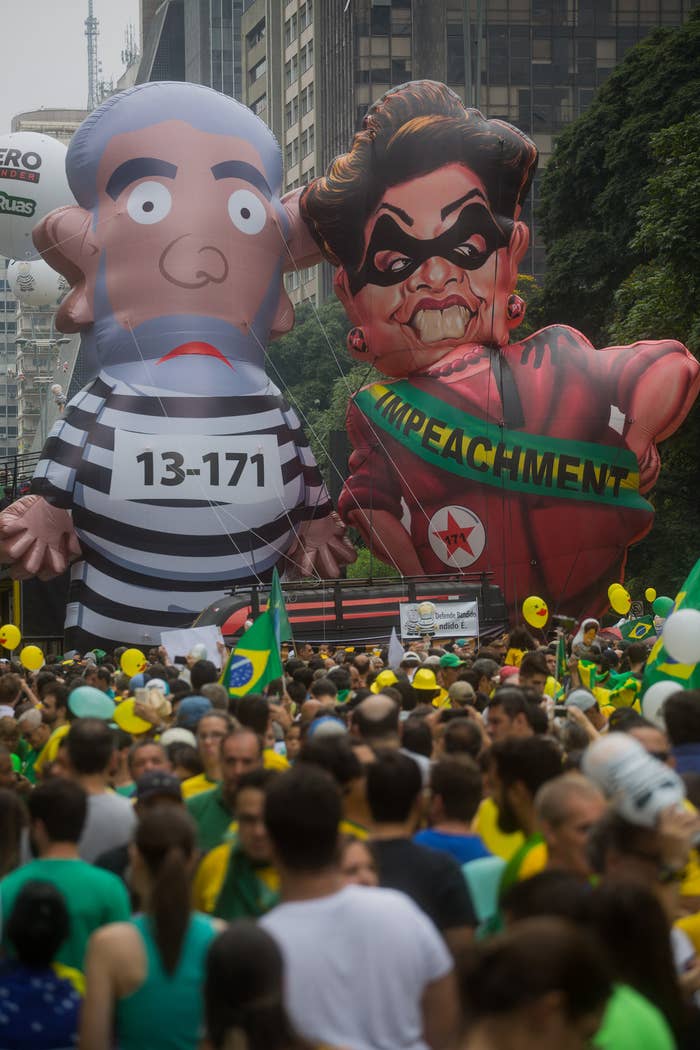 3.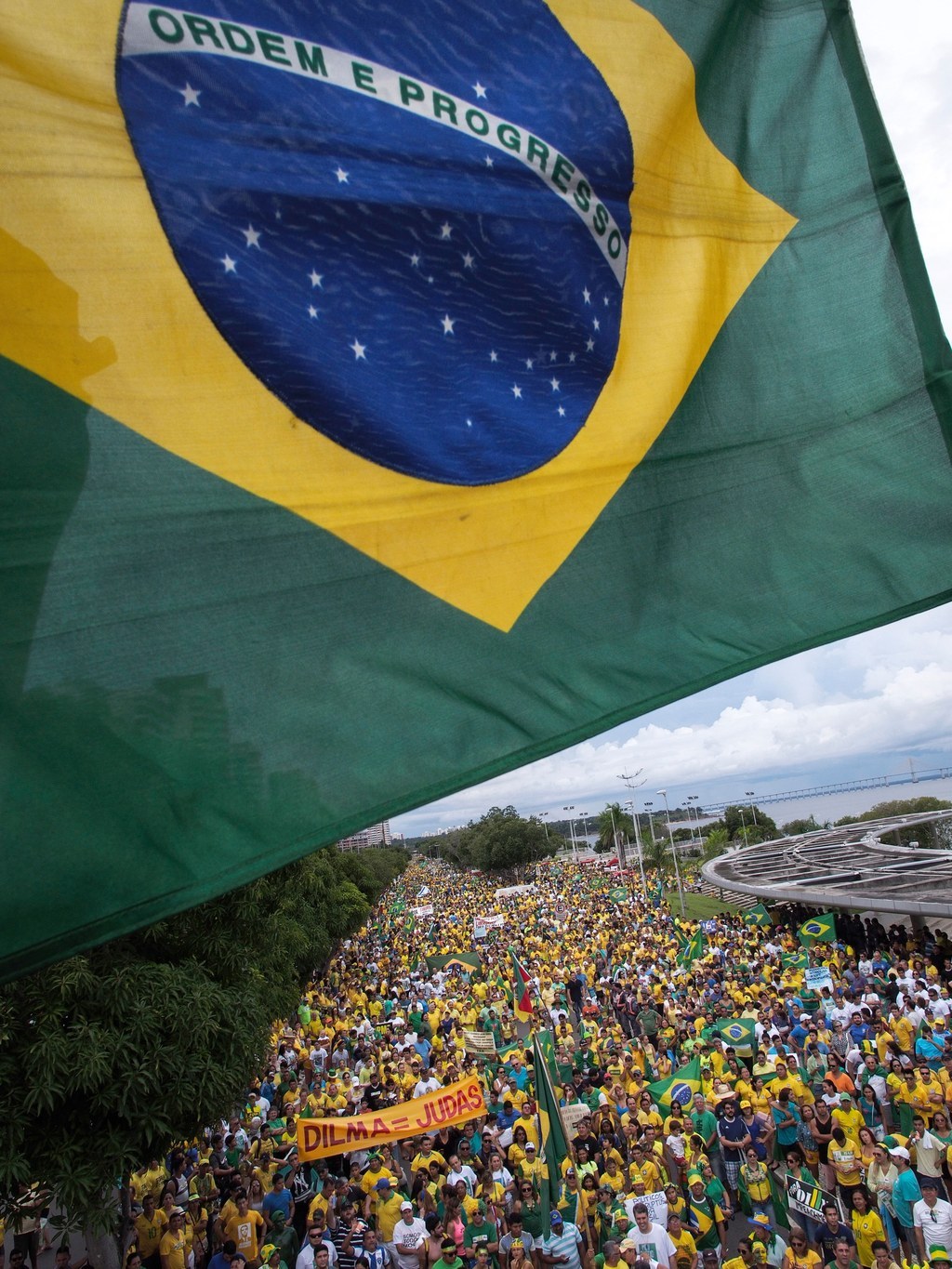 4.
A banner reading "impeachment" is carried across one of São Paulo's avenues.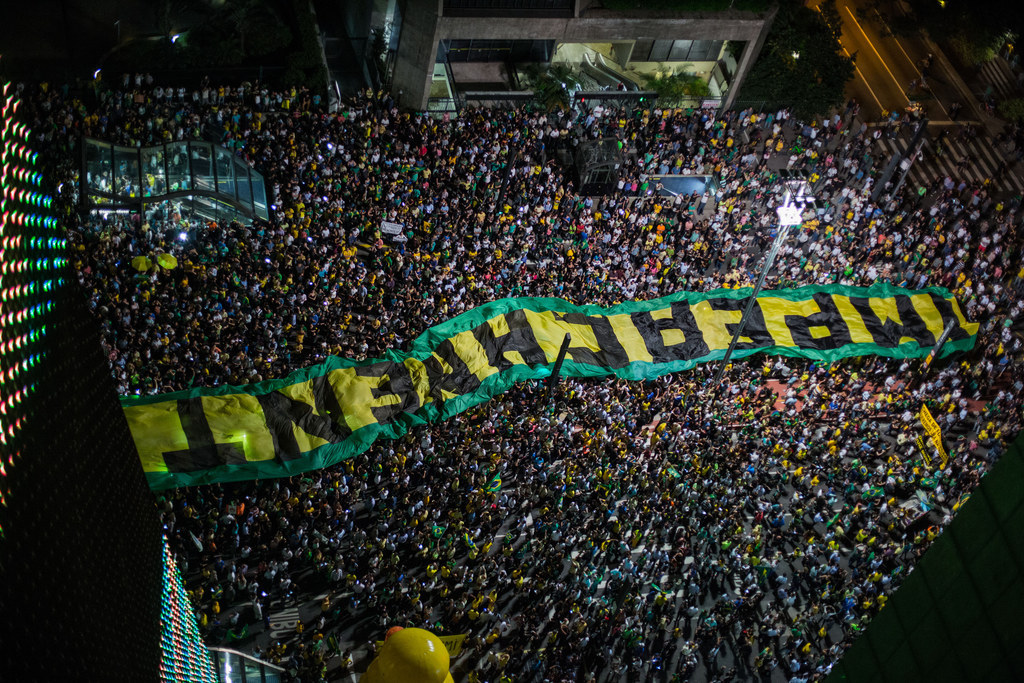 5.
A man holds a sign that reads "Lula traitor".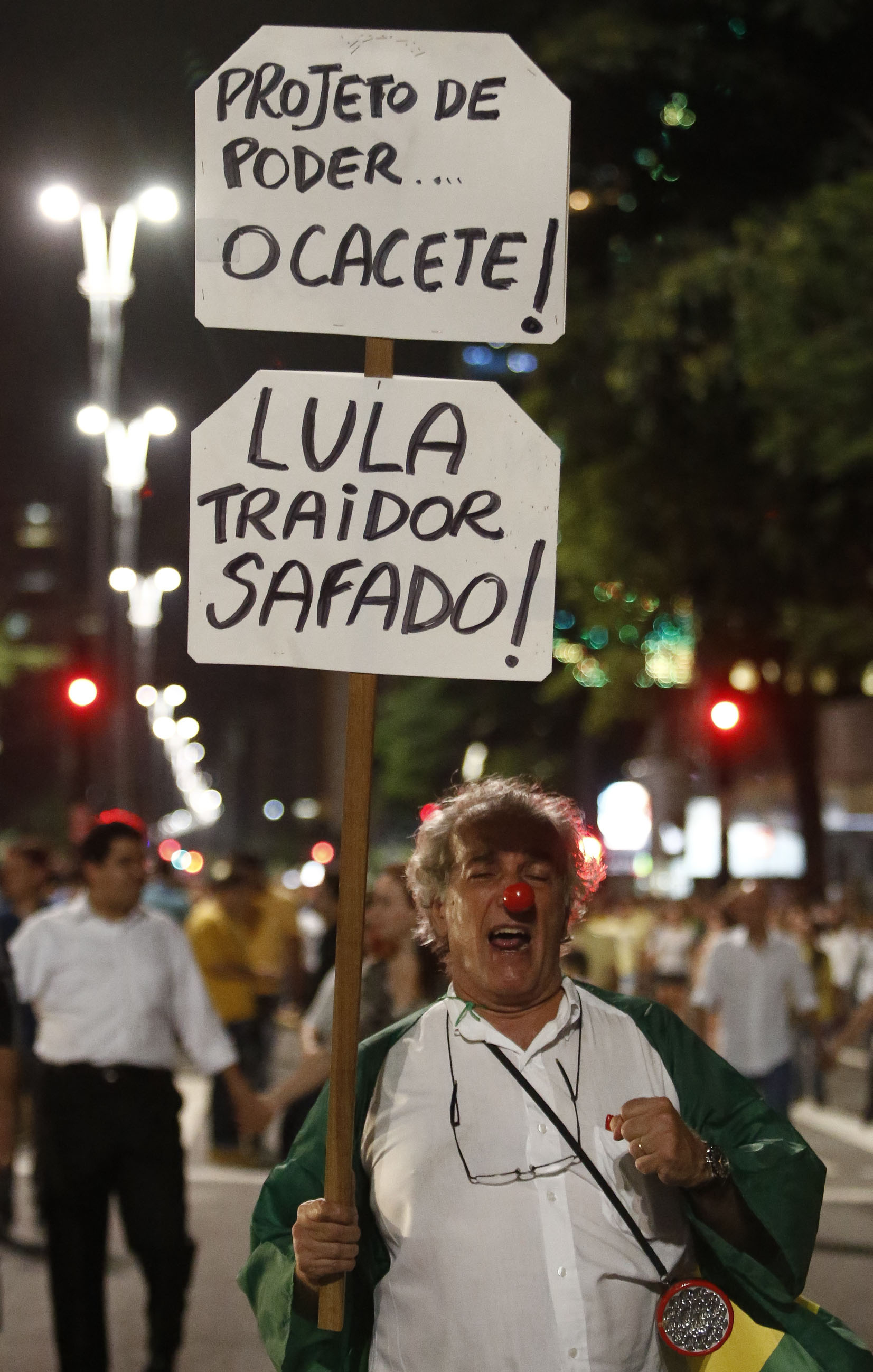 6.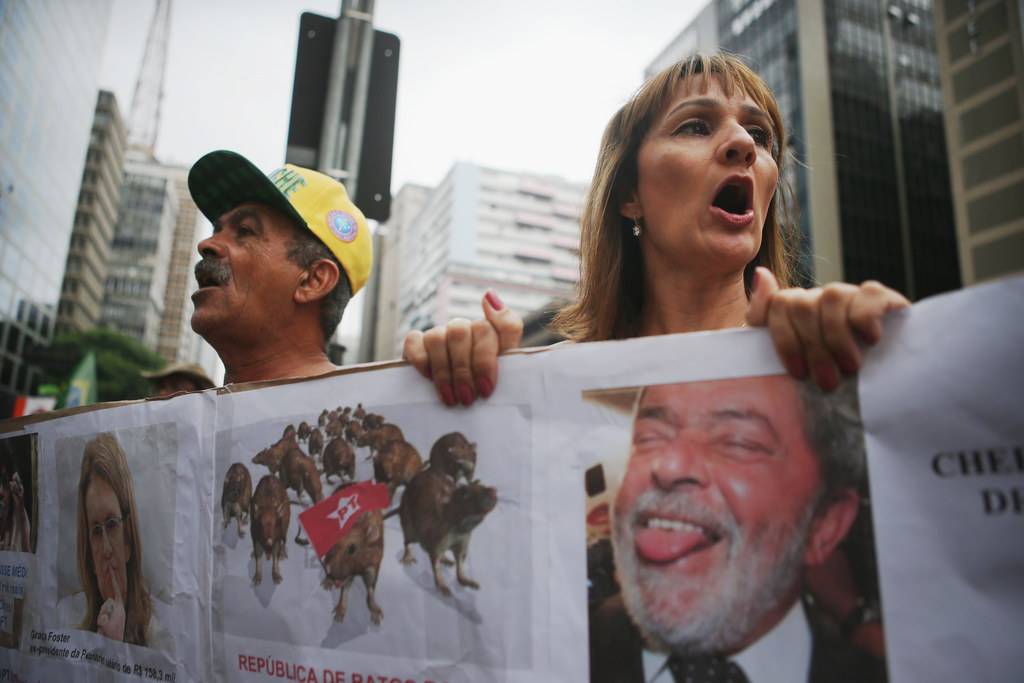 7.
A banner projected onto a building reads "QUIT NOW".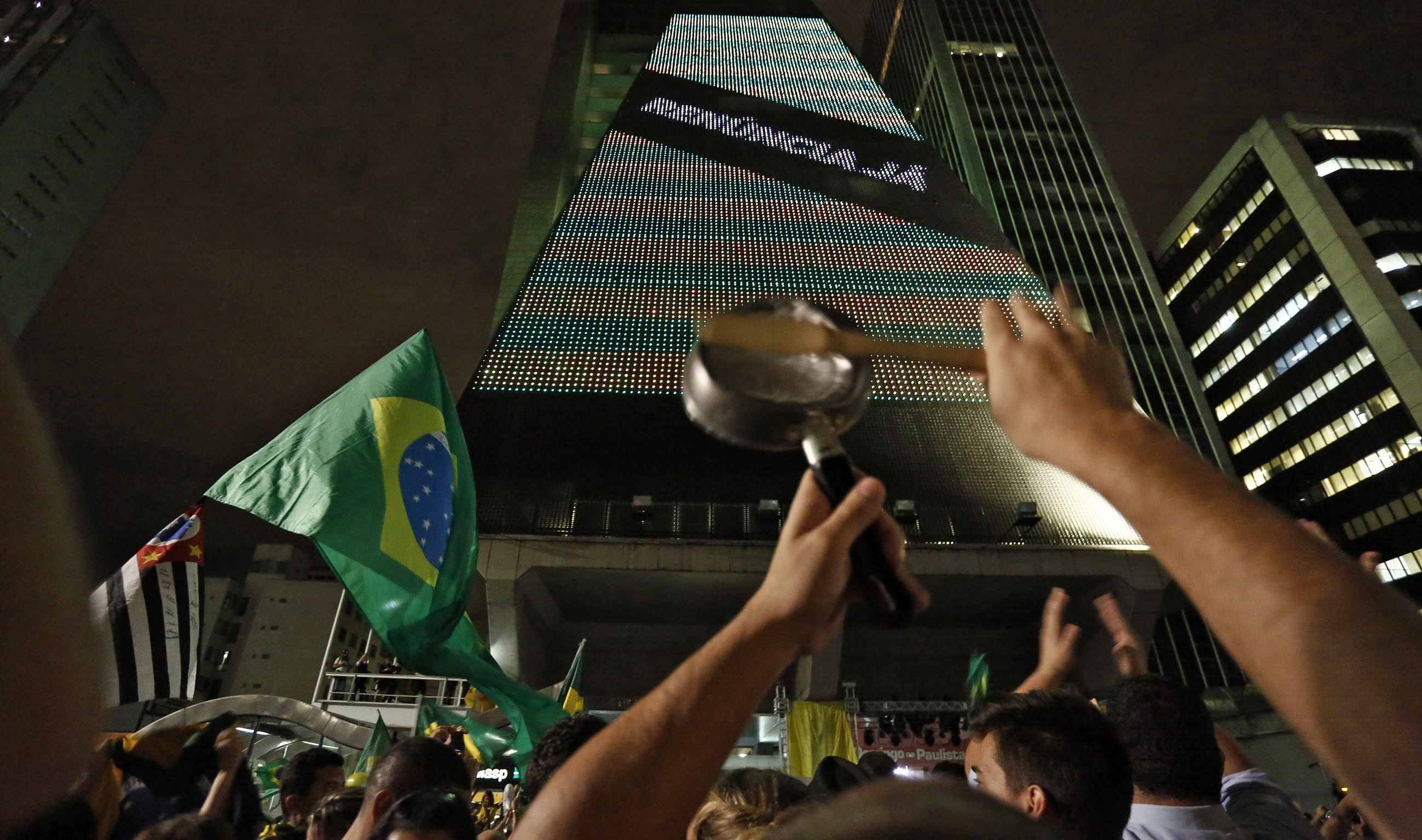 8.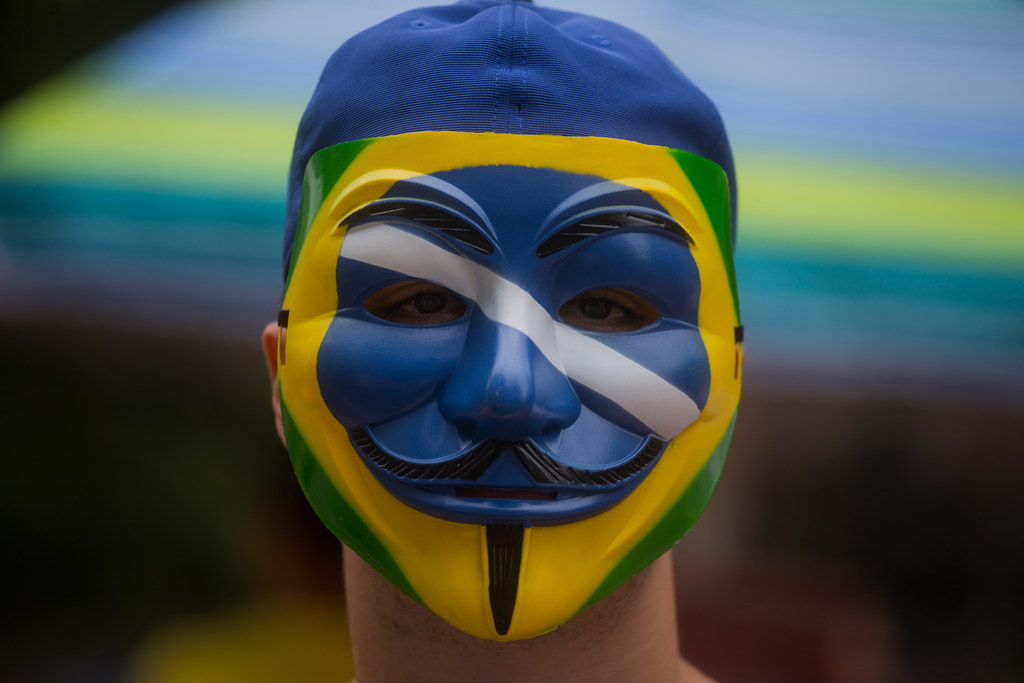 9.
"Enough corruption, we want Lula in jail!"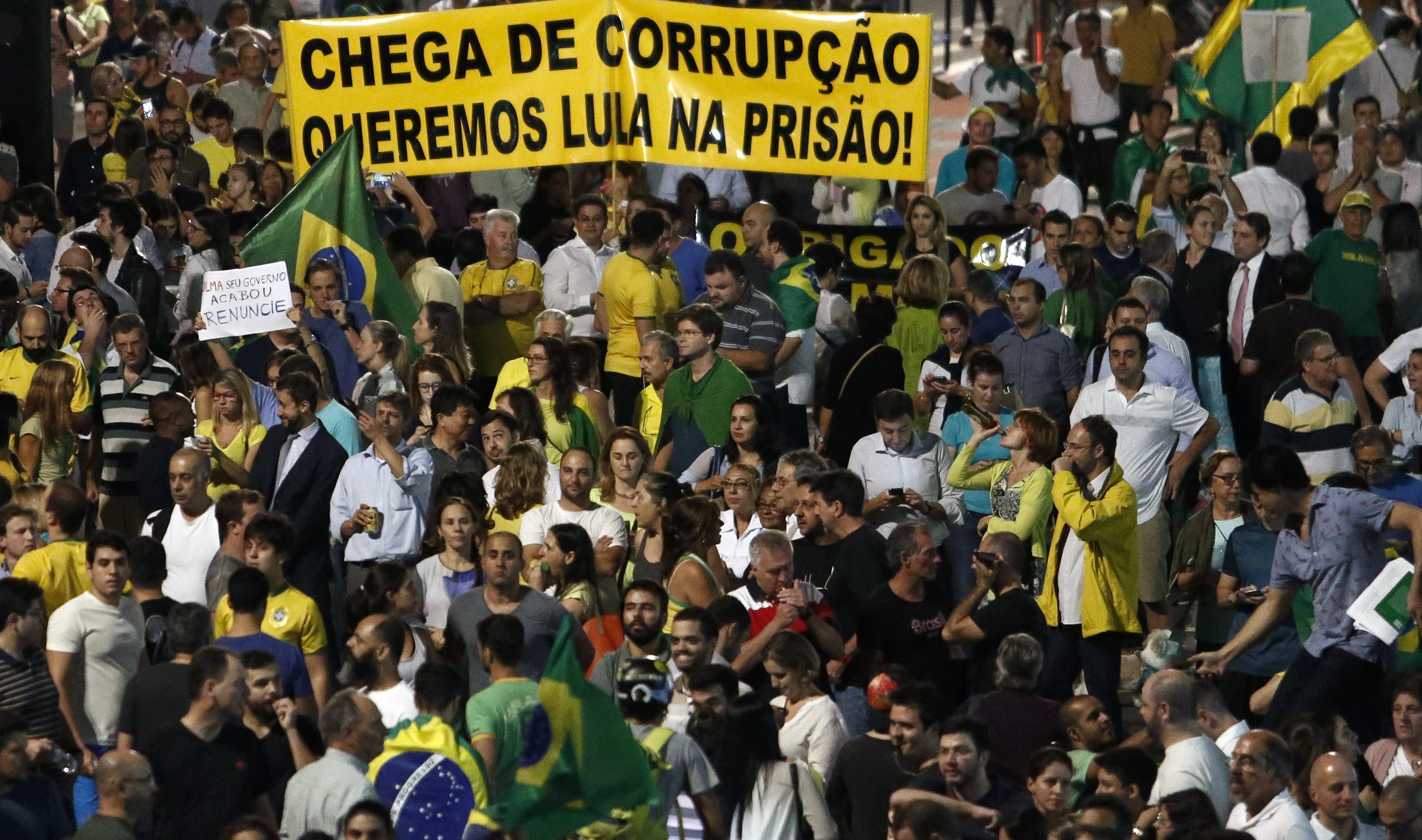 10.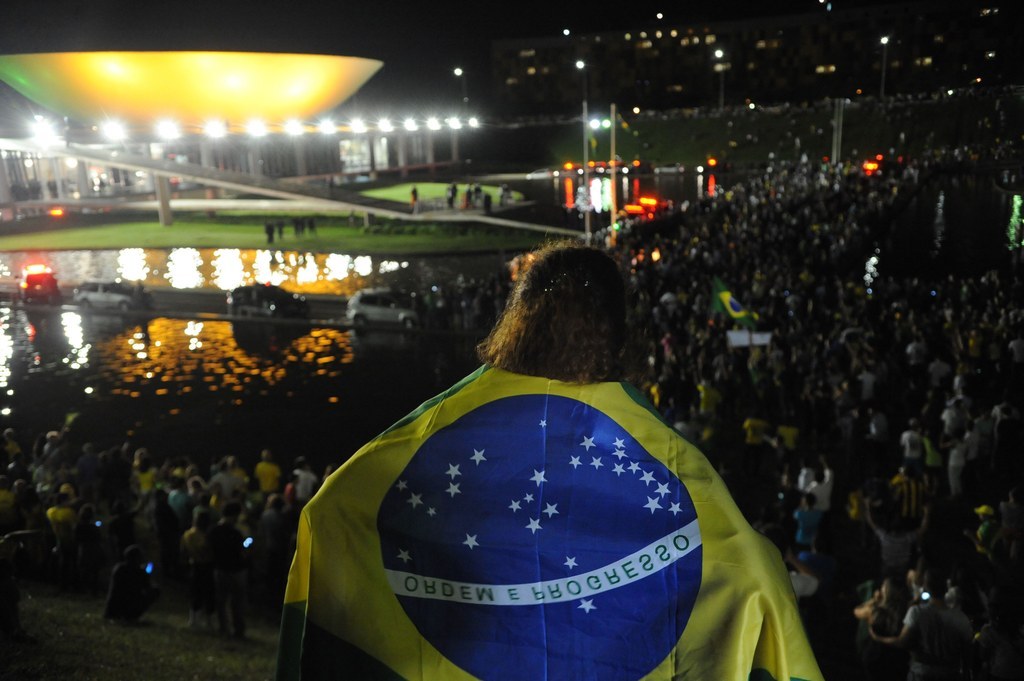 11.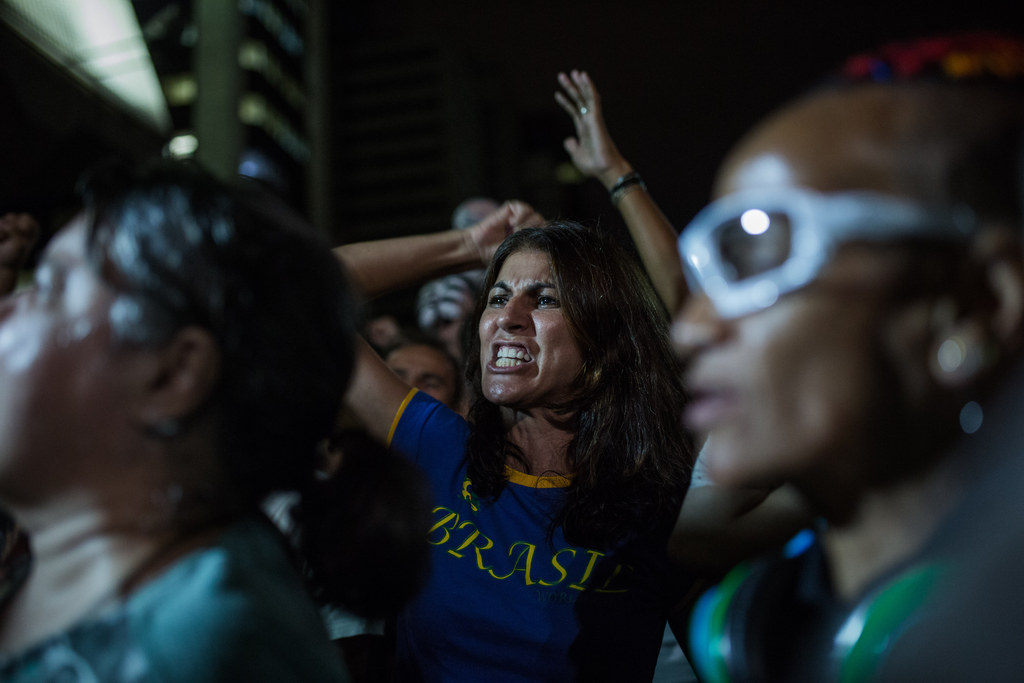 12.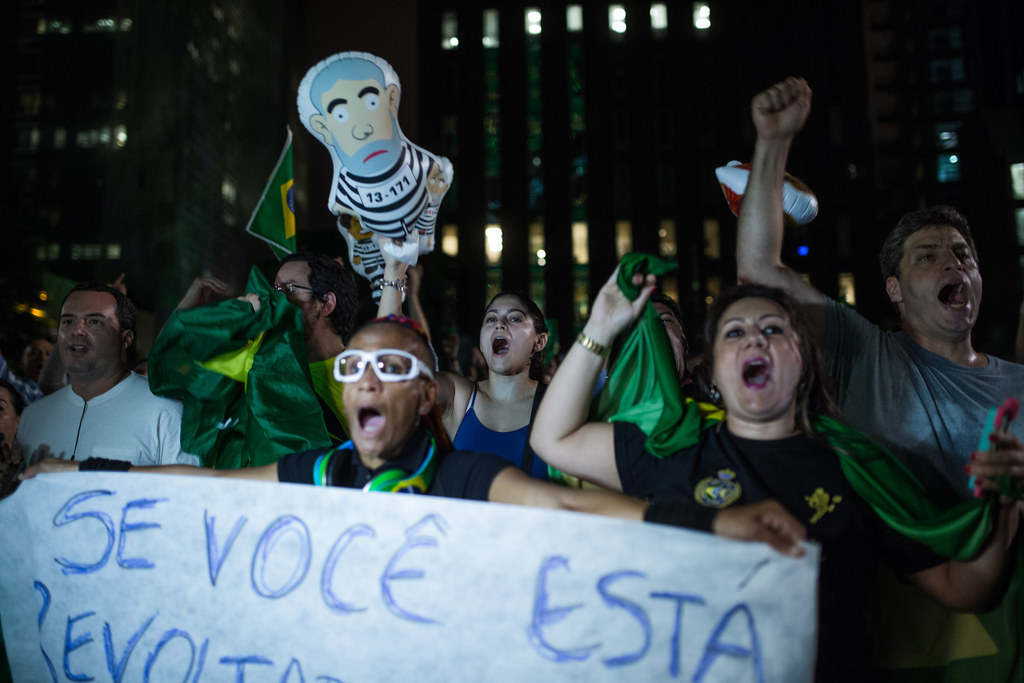 13.
14.
15.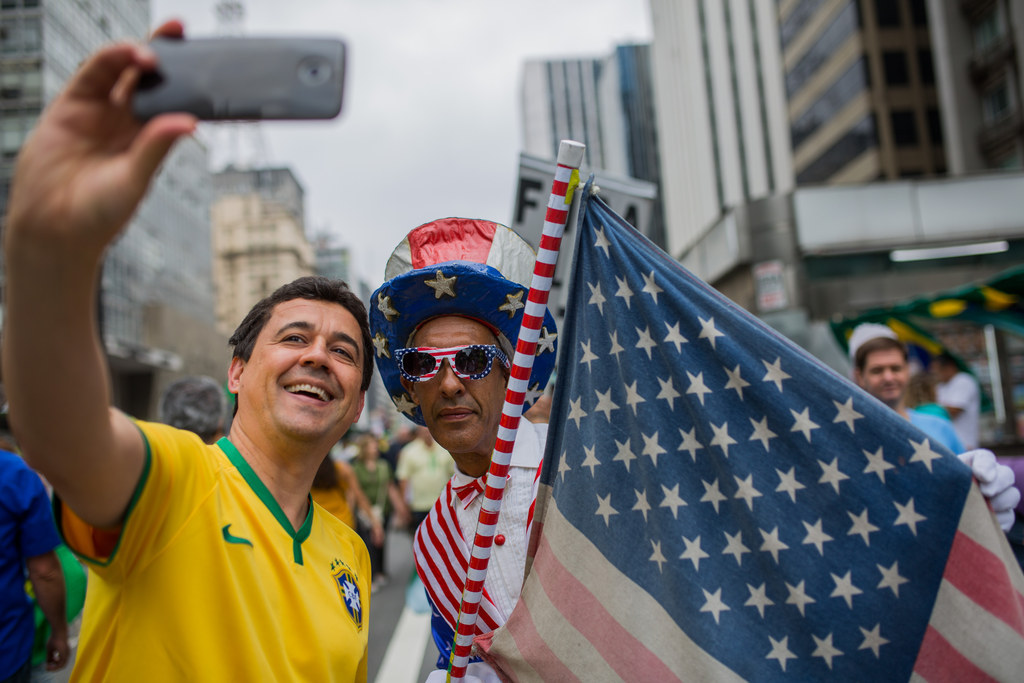 16.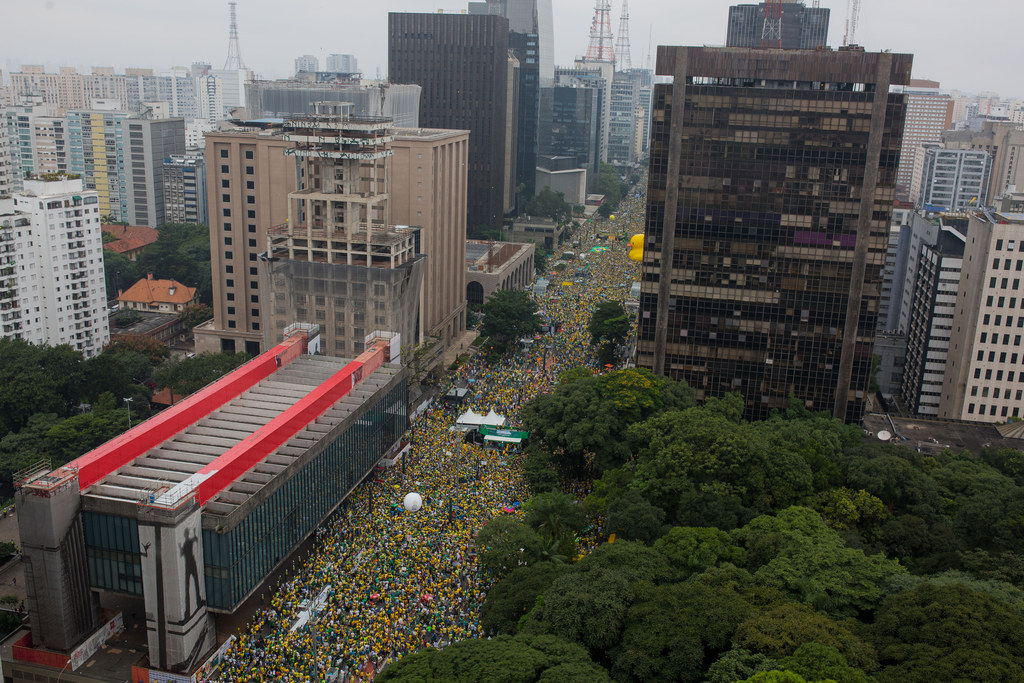 17.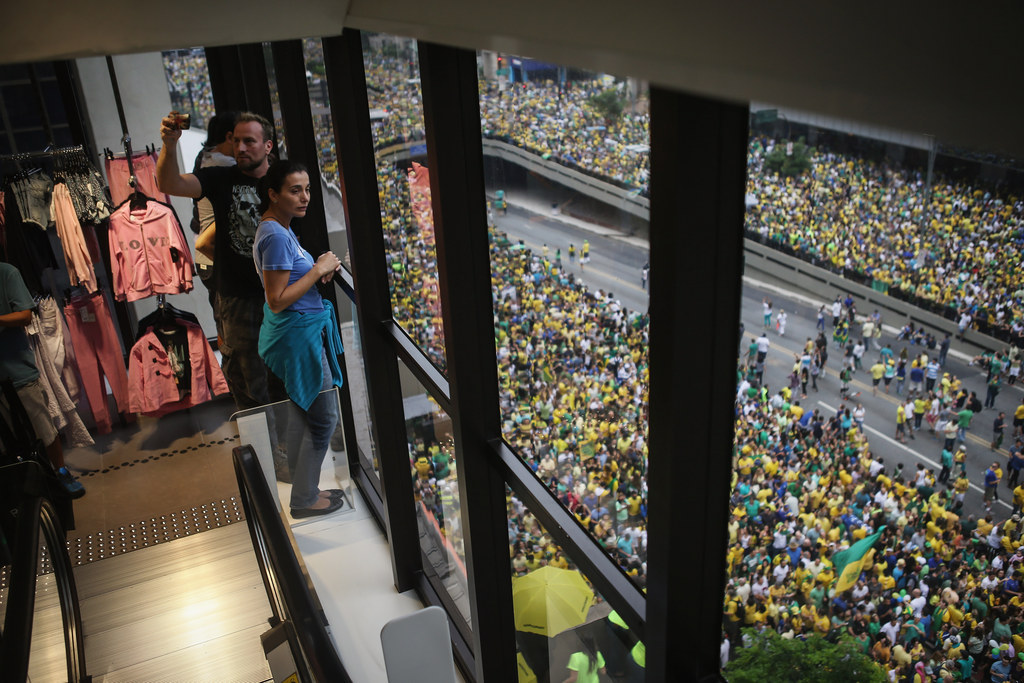 18.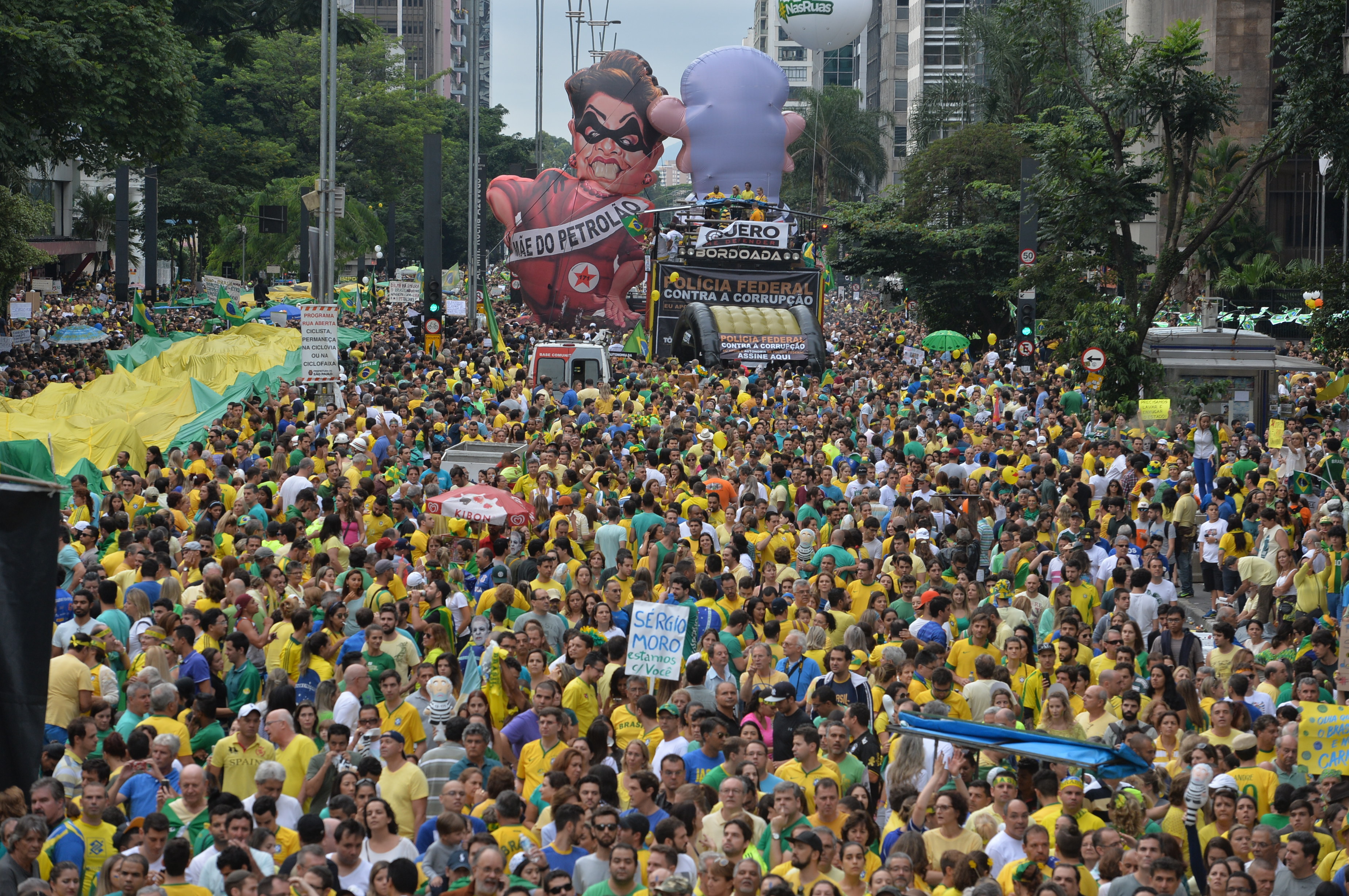 19.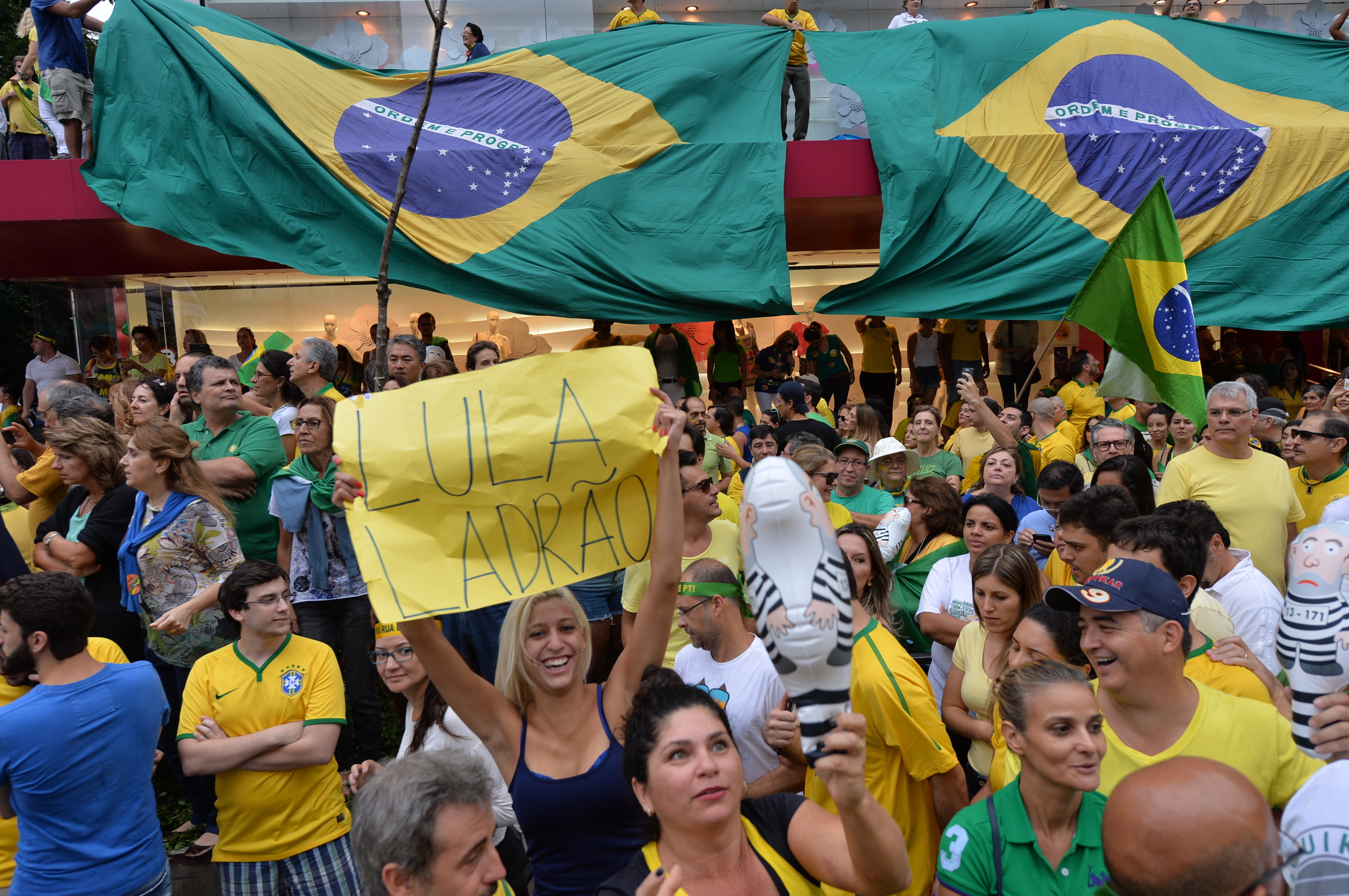 20.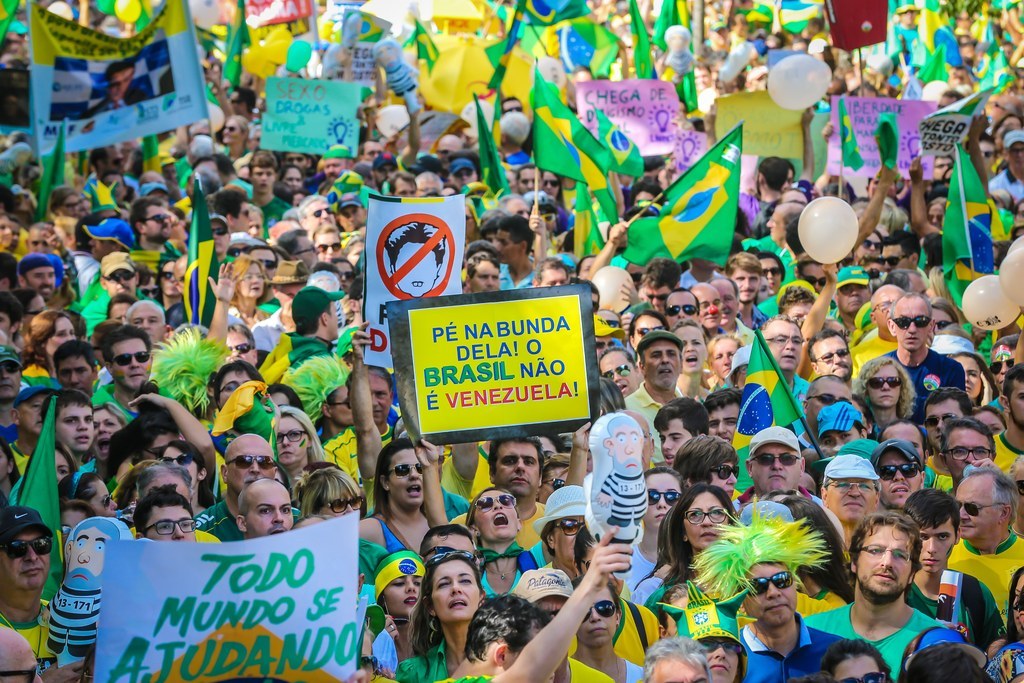 21.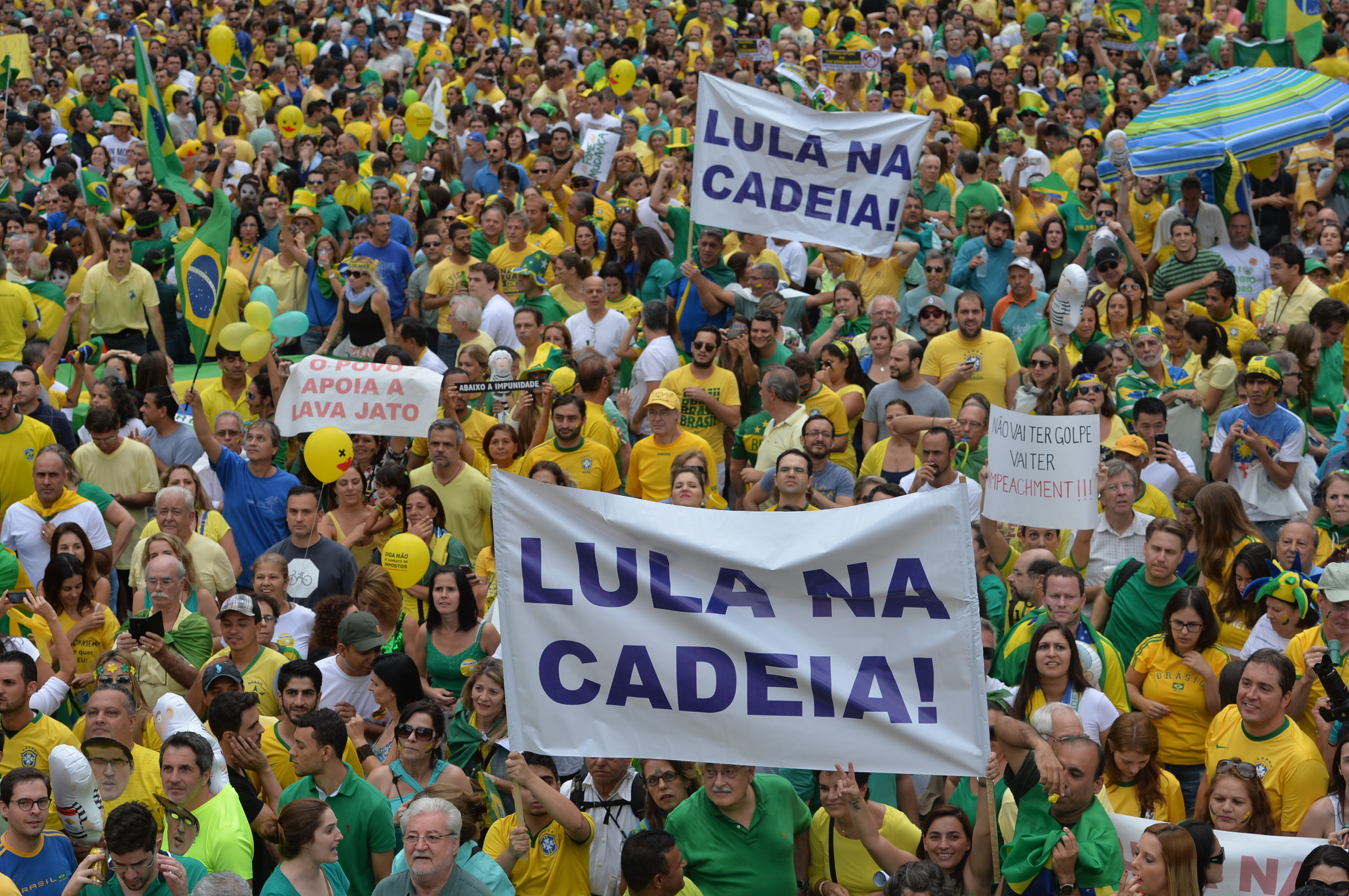 22.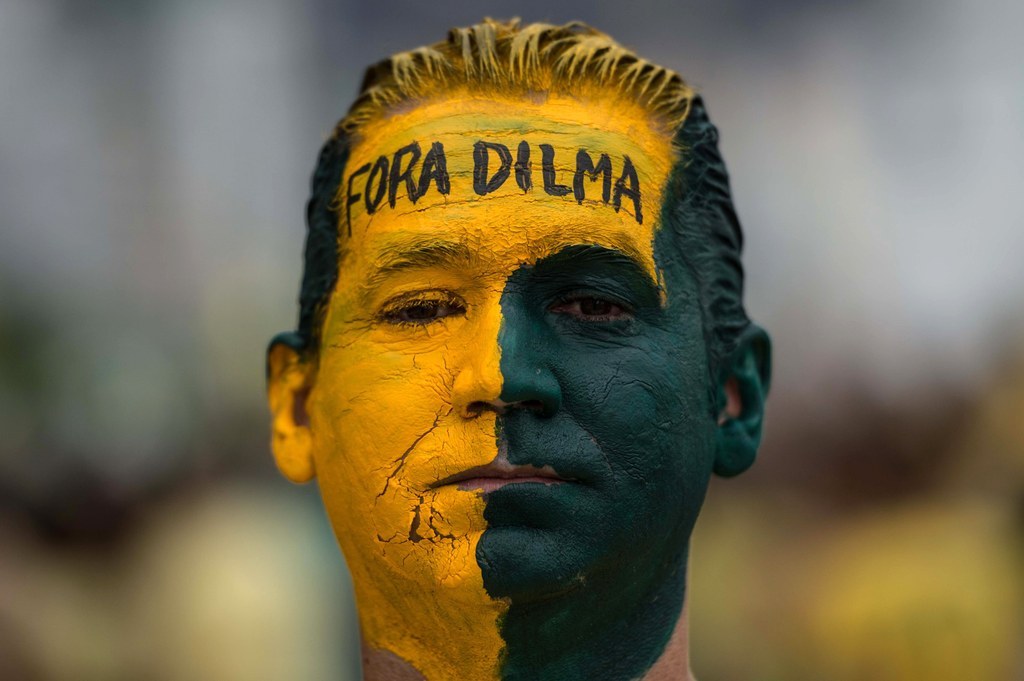 23.