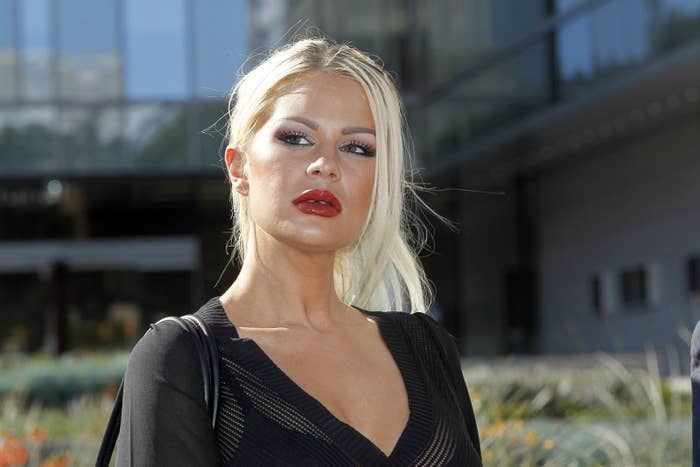 A woman who claims Bill Cosby sexually assaulted her at the Playboy Mansion in 2008 has filed a new lawsuit alleging Hugh Hefner should have known she'd be at risk when he invited her over.
In her lawsuit filed against Hefner and Cosby on Monday, Chloe Goins repeats many of the claims made in her 2015 complaint, which she withdrew in February. She also filed a police report against Cosby in January, but the Los Angeles County District Attorney declined to bring criminal charges, citing insufficient evidence.
Goins claims that in 2008, Hefner introduced her to Cosby at a party at the Playboy Mansion. The comedian then fetched the 18-year-old and her friend a drink. After a few sips, Goins says she began to feel ill, so Hefner suggested she lie down in a bedroom.
After blacking out, Goins alleges she awoke to find Cosby naked with one of her toes was in his mouth, and felt a sticky substance on her breasts.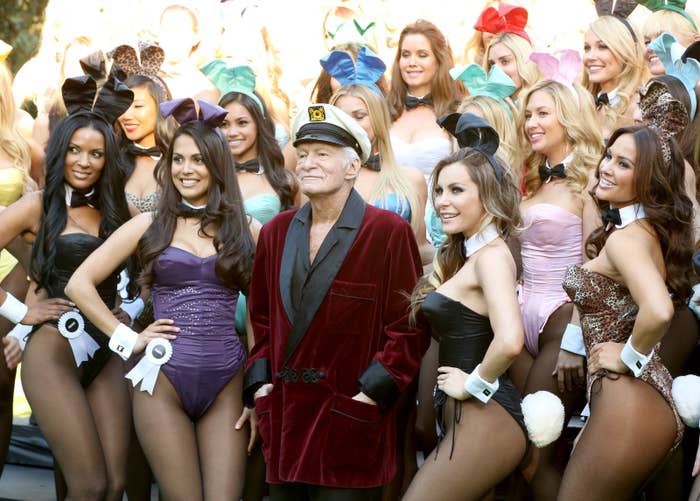 In her latest lawsuit, Goins argues Hefner should have known that by inviting her into the mansion, he was exposing her to danger because he either knew or should have known that Cosby had a history of serial sexual assault, according to the complaint.

Since 2005, more than 40 women have come forward with allegations that Cosby sexually assaulted them over the last 50 years. Many of them have recalled stories in which they were drugged before the comedian allegedly molested or raped them.

Goins is suing Cosby and Hefner for sexual battery, gender violence, intentional infliction of emotional distress, negligent infliction of emotional distress, and conspiracy to commit sexual battery.
"The decision by Ms. Goins to re-file her lawsuit in California state court were at the recommendation of our legal team based on an internal review of the facts, and all legal strategies and options available to Ms. Goins in her long and arduous pursuit of justice against Bill Cosby and his fellow conspirators, which includes Mr. Hugh Hefner," her attorney, Spencer Kuvin, told BuzzFeed News.

A representative for Cosby declined to comment on the lawsuit. Hefner's rep did not immediately respond to BuzzFeed News' request to comment.