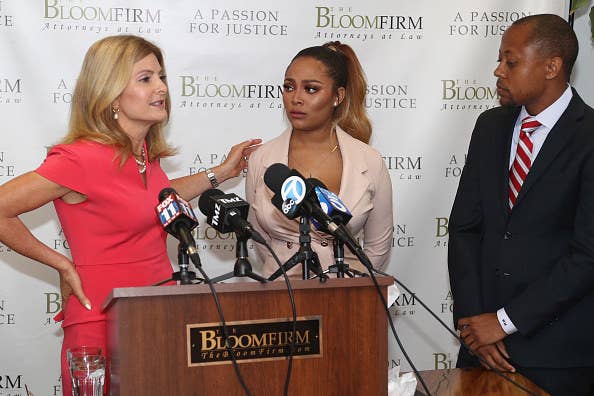 Teairra Mari of VH1's Love & Hip Hop: Hollywood announced plans to file a lawsuit Thursday against ex-boyfriend Akbar Abdul-Ahad and rapper 50 Cent for posting sexually explicit images of her on social media.
Mari told reporters Abdul-Ahad broke into her Instagram account using her password to post a sex tape and sexually explicit photos of her last week. She said her ex took down the images, but not before 50 Cent allegedly reposted the image to his 18 million followers with the caption "get the strap."
Mari's attorney, Lisa Bloom, said after a breakup with Abdul-Ahad on May 8 that he texted her to let her know someone stole his phone, which had her sex tape on it. Mari said when she woke up the next morning, the photos and sex video had been posted. Mari immediately removed them and changed her password, but not before 50 Cent reposted them, she said.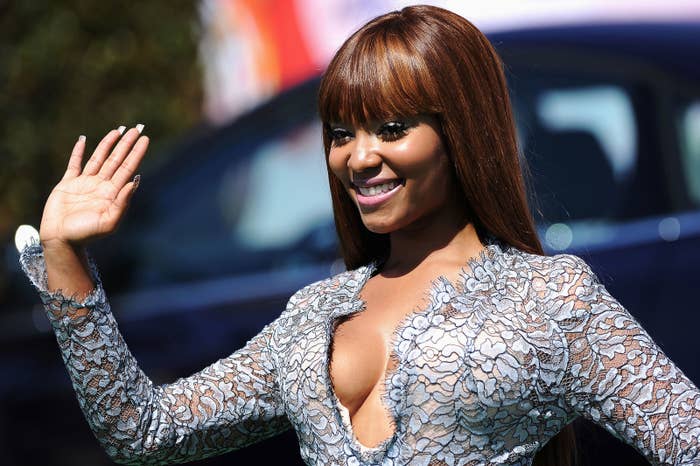 Bloom said she is filing the lawsuit against both men for revenge porn, disclosure of private facts, intrusion into private affairs, and intentional infliction of emotional distress. Mari also plans to file a police report, she added.
Mari said Abdul-Ahad posted the photos to humiliate her after they broke up and that she was "devastated" when she saw them.
"I'm heartbroken," Mari told reporters. "I loved this man. He is saying that he didn't do it, but I know in my heart that he did. Even though I want not to believe the lies, I have to stand up for myself so that that people don't believe that I did it."
California so-called revenge porn law in 2013 made it illegal to post nude or sexual images of an individual online with the intent of causing emotional distress.
Bloom said she was especially motivated in this case because 50 Cent has previously been slapped with a $7 million court-ordered judgment for posting a revenge porn sex tape online. Instagram later took down 50 Cent's posts featuring Mari's images, prompting the rapper to threaten to leave the platform, claiming he was being censored.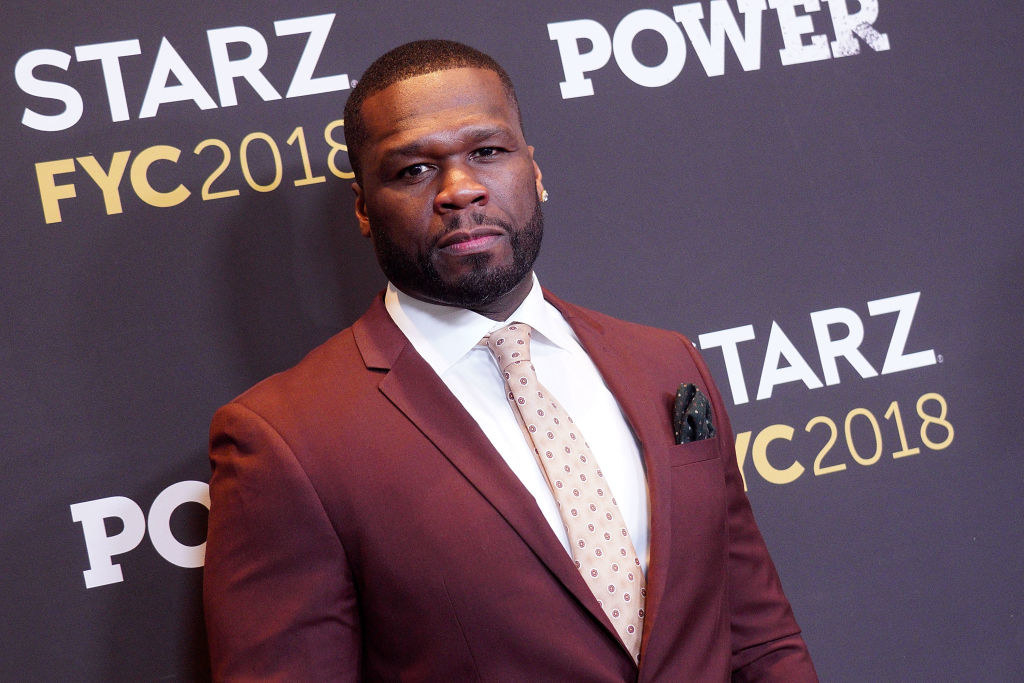 "And still he thinks it is great to do this," Bloom said. "That is what really shocks me."
50 Cent's attorney did not immediately respond to BuzzFeed News' request for comment. And attempts to reach Abdul-Ahad were not successful.