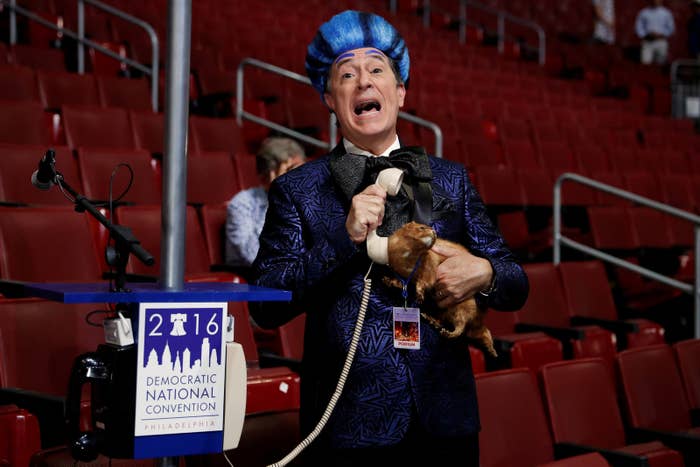 Federal Communications Commission Chairman Ajit Pai said Friday his office is looking into whether Stephen Colbert's comments during the opening monologue of Monday's Late Show violated the government's obscenity rules for television.
Pai called into the Rich Zeoli radio show on WPHT on Thursday and said his office received numerous complaints about the monologue where Colbert said of Trump "the only thing your mouth is good for is being Vladimir Putin's cock holster."
"As we get complaints, and we have gotten a number of them, we are going to take the facts we find and will apply the law as it has been set out by the Supreme Court and other courts and will take the appropriate action," said Pai.
The chairman said his office is following the "standard operating procedure." If Colbert is found to have violated the federal law that prohibits obscene, indecent and profane content from being broadcast, Pai said the appropriate punishment would likely be a fine.
Pai said his office has not "made any decision" in Colbert's case but that it is "committed to making sure we evaluate these complaints and try to do it in a timely way."

Pai would not discuss his personal thoughts on Colbert's comments saying he wants to maintain impartial. And while he said he is duty bound to enforce the rules, he also added that First Amendment freedoms are important and need to be protected.
The FCC did not respond to BuzzFeed News' request for comment. A spokesperson for Colbert's show declined to comment.

On Wednesday's show, Colbert addressed the outrage sparked by his comments, saying only that while he does not apologize for his remarks, he would have changed a few words that were cruder than they needed to be.
"Anyone who expresses their love for another person, in their own way, is to me, an American hero," he said.