Carly Chapple was at her desk early on Tuesday when she looked out the second-story window and saw a group of Taylor Swift fans lining up outside the federal courthouse in Denver.
It was the first day of testimony for the case in which Swift says DJ David Mueller groped her butt at a meet and greet in 2013 — an allegation Mueller says is false and ruined his career.
Inspired and excited by the commotion across the street, Chapple, who works for the website Craftsy, got to work doing what she knows best — crafting.
"I was here working really early and thought it might be fun to put a sign or something up on the window," she said. "And I had some Post-its, so I just kind of went with it."
"FreeTay" was her first creation.
When her coworkers arrived, they endorsed the idea of supporting Swift and encouraged Chapple to keep it going. The messages have since become a daily fixture of the trial as fans line up each morning for a seat inside the courtroom.
Chapple and her coworkers now meet every day to plan their next Post-it message, as Swift fans and nonfans alike rally behind the pop star and her message of taking a stand against assault.
"We are just a group of creative women just supporting another creative woman," Chapple said. "We do love her music, but we are really doing it to support her as a woman and as a creative person."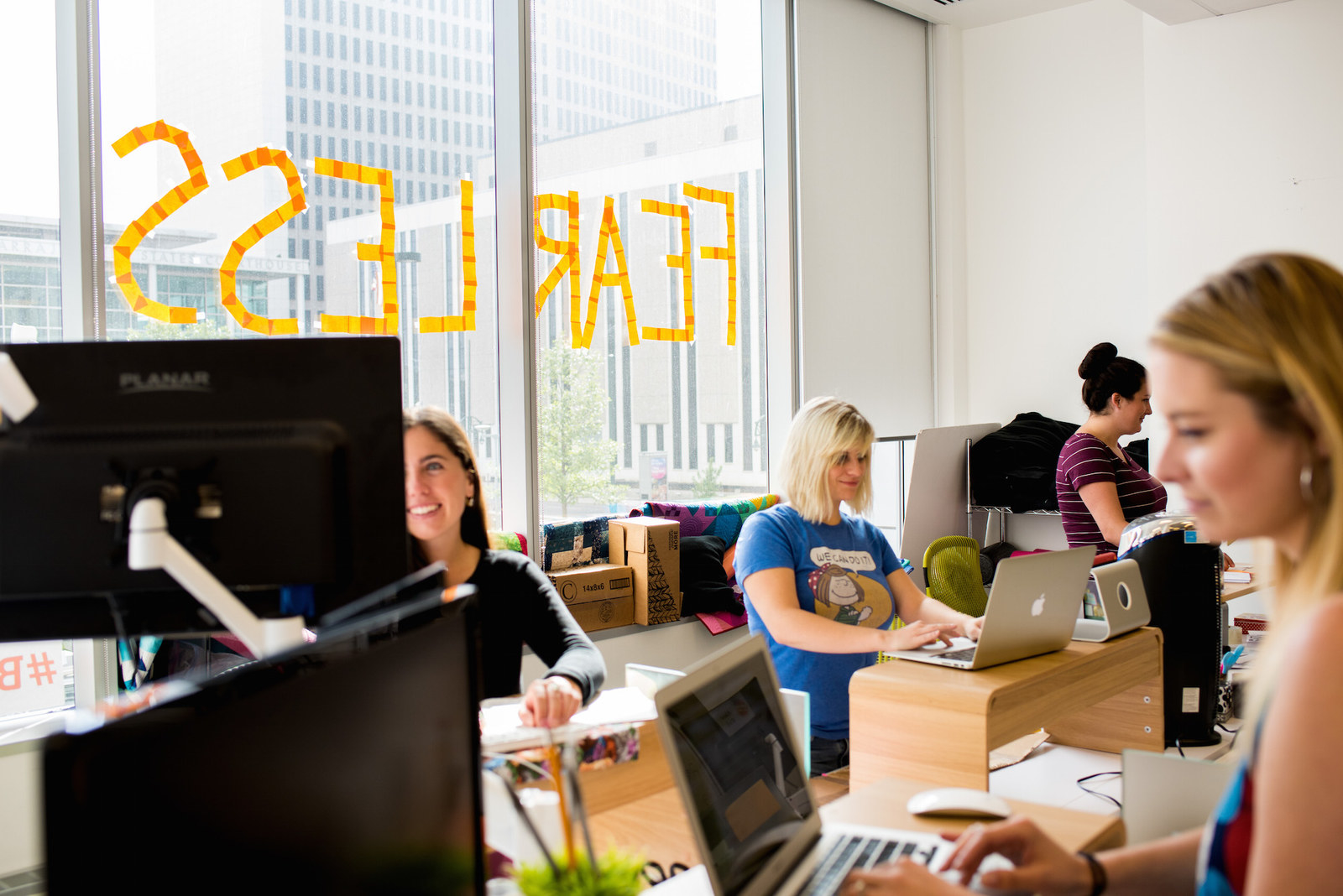 Mueller had been suing for up to $3 million, but was dealt a major setback on Friday when a judge threw out his claim against the singer.
Swift, meanwhile, is asking for $1 for her sexual assault claim, in what her attorney said is a symbolic gesture to show other women "you can always say no."
Outside the courtroom on Tuesday, with the "FreeTay" message on full display, 17-year-old Dani Kuta told BuzzFeed News that Swift's stand in court was more than just about one alleged groping incident.
"Women get sexually assaulted every single day and this is a big deal, it's common, and the fact that she can fight it with her fame, then I think anyone can," she said.
On Wednesday, the Post-it message on Craftsy's second-story window spelled out "Haterz gonna hate." On Thursday, it spelled out "I Knew You Were Trouble." And on Friday, the employees posted "Fearless" — all of the messages drawing inspiration from Swift's discography.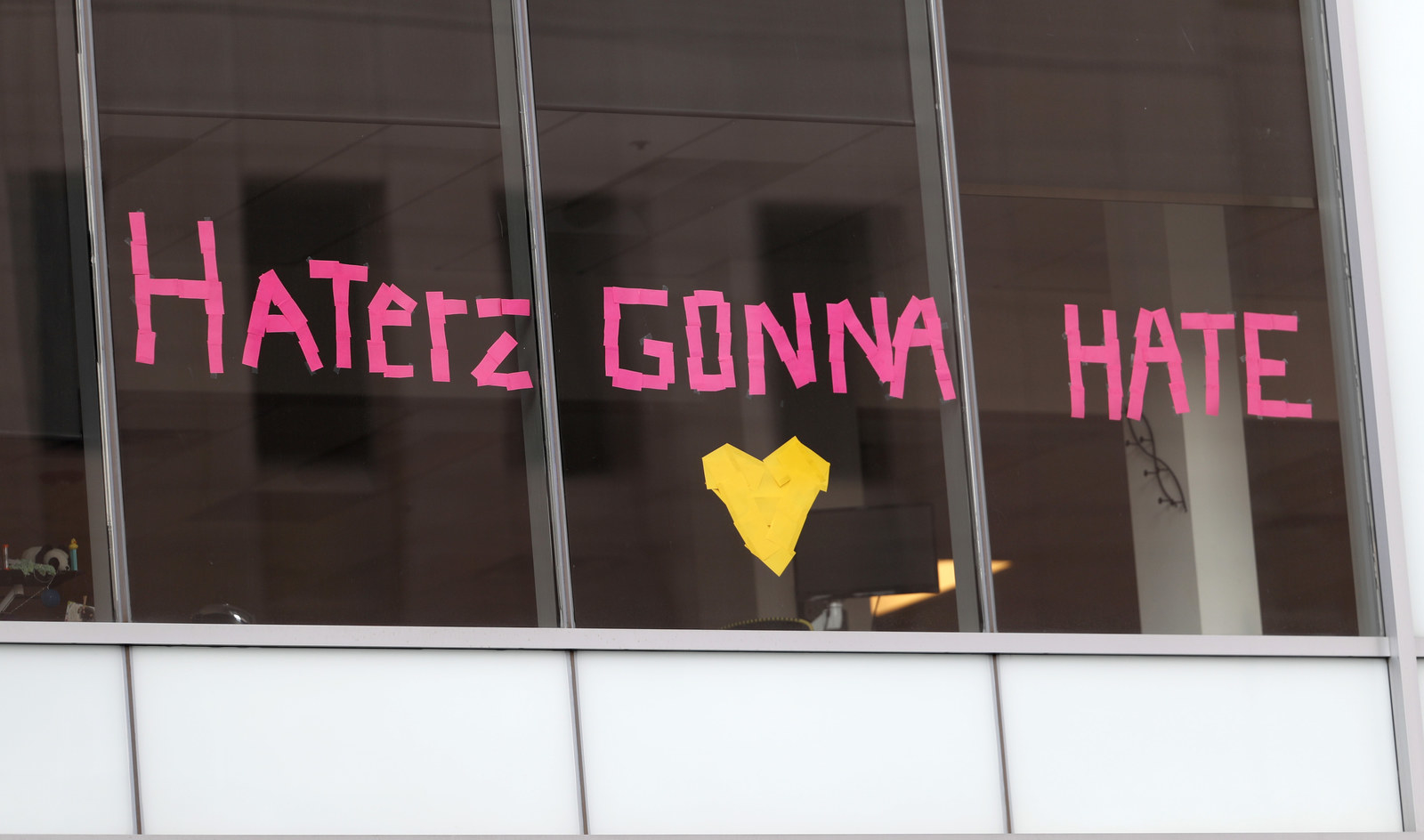 Craftsy is keeping mum on what it's planning for Monday, when closing arguments in the case are expected to begin. But the employees said they hope the messages contribute to a sense of support and inspiration for Swift.
"We think they are a really strong and powerful messages to send support to her," Chapple said.