Singer Robin Thicke's custody battle over his 6-year-old son heated up Friday, with him calling in the cops at ex-wife Paula Patton's home.
Thicke, however, left empty-handed after his son told deputies he didn't want to leave for the custodial visitation, according to video posted on TMZ.
"We don't drag children from their families," one deputy is heard saying.
The move by Thicke heats up the already bitter custody dispute. Patton went to court Thursday and asked a judge to immediately intervene regarding Thicke's treatment of their son, Julian. But the emergency request to immediately restrict Thicke's visitation and joint custody was denied and a court hearing was set for Feb. 23.
Thicke and Patton divorced in 2015 after nine years of marriage.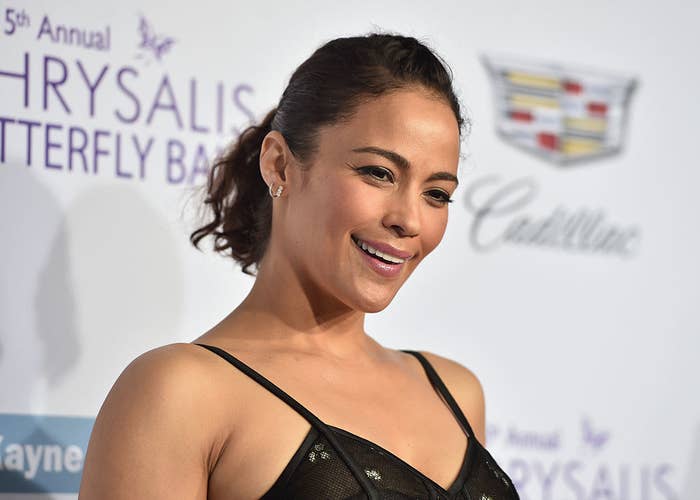 Patton said she was concerned over forms of punishment her ex is allegedly using to discipline their son. The abuse allegations came to light after her son's school reported what they believed to be "credible allegations of abuse from Julian" to the Los Angeles County Department of Child and Family Services (DCFS).
Julian confided in a school employee that his father "punches him so hard," but never in a public place where people can see, according to court documents. The school employee then brought the child's allegation to the attention of the principal, who alerted Patton and DCFS.
The principal, Michael Smith, said in a court declaration the incidents that were described to him "sounded to me like they went beyond normal corporal punishments and I believed that that the situation qualified for suspected physical abuse."
Patton said also that her son had confided in her on Jan. 2, the day he was to return to school after Christmas Break, that his father spanked him "really hard." Patton said DCFS officials have opened an investigation into her son's allegations and have already interviewed Julian and herself, according to court documents.
Patton also told the court that she is concerned that Thicke is engaging in alcohol and drug use while Julian is in his custody, as well as exposing their son to inappropriate movies, sexual situations, and cigarette smoke.
Thicke said in his court filings that he believes "Paula holds residual anger toward me because I and my family would not permit her or her family to attend the funeral of my father," with whom she did not have positive relationship.
He has always "used progressive discipline with Julian; primarily the use of of 'time outs,'" the singer added. He also acknowledged in court documents that "on a very rare occasion, and only as a last resort, I will use light spanking, but it is consistent with the law — one hand on the butt. This is the type of discipline to which Paula and I agreed during our marriage."
A DCFS spokesperson said the agency would not comment on any possible involvement, citing state privacy law. Thicke's publicist did not immediately respond to BuzzFeed News' request for comment.