"Orange Is The New Black" Actress Files $10 Million Lawsuit Over Brief Arrest
Orange Is the New Black star Taryn Manning claims she was wrongfully handcuffed and detained in New York in 2014 during a legal battle with her stalker.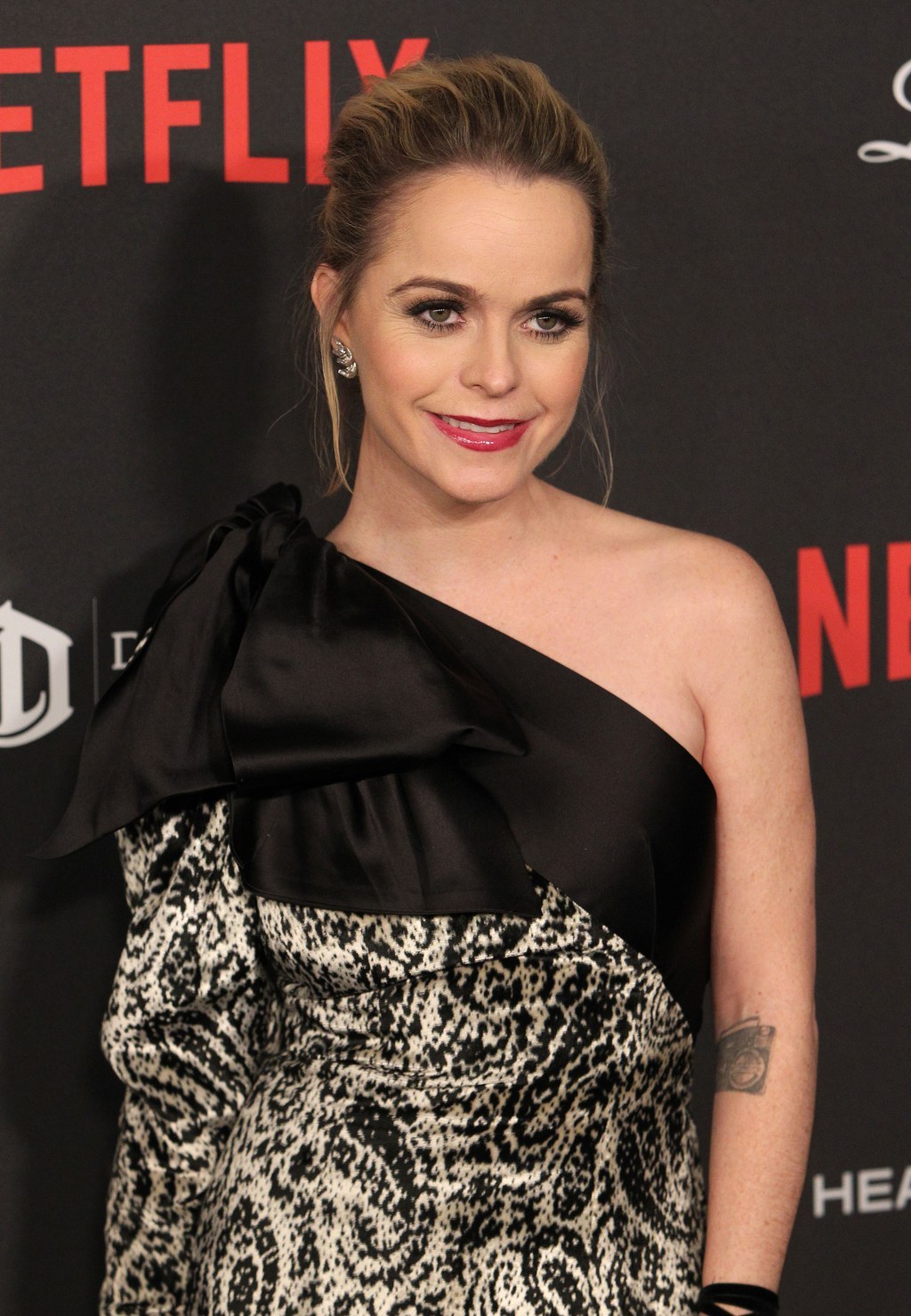 Orange Is the New Black star Taryn Manning is suing New York for $10 million, claiming she was wrongfully arrested in 2014 as part of a back-and-forth encounter with her stalker.
Manning, who plays Tiffany "Pennsatucky" Doggett on the popular Netflix show, was locked in a tumultuous battle at the time with Jeanine Heller, who had already been prosecuted for stalking the actress and was under a protective order to stay away from her.
However, Heller herself filed counter complaints to police and on Nov. 18, 2014, Manning, her boyfriend, and her attorney showed up at the Manhattan police station for what she thought would be questioning. According to the lawsuit, her attorney was assured that Manning would not be arrested after explaining that the Heller complaint was just another form of stalking.
But police did end up handcuffing Manning and put her in a holding cell. Four hours later, New York police transported her to the Manhattan District Attorney's Office, the lawsuit states. Once she arrived, Manning claims she was immediately released from custody and was told there would be no charges. News of the arrest, though, had already been shared with the media, according to the lawsuit.
"I cannot stress enough that I had multiple conversations with the District Attorney's office, as well as the Fifth Precinct detective squad, before appearing on that Nov. 18, 2014 meeting," Manning's attorney, Stacey Richman, said at the time. "I am certain that the assigned detective knew in advance of our meeting [that Manning] would not be prosecuted. Hence she should never have been arrested."
Manning is suing the city for $10 million, citing loss of freedom, hours of detention, emotional distress, mental anguish, loss of earnings, damage to her reputation, and other damages.

Manning's current attorney, James Frazetti, also argues Manning should never have been arrested, because police had received advance notice from prosecutors that there would be no charges.
Heller, meanwhile, was subsequently arrested a third time and sentenced to six months in jail for violating conditions of her prior plea deal by contacting Manning.
The lawsuit was filed on Monday, the same day Manning's former makeup artist, Holly Hartman, requested a restraining order against the actress, accusing her of attacking her. However, Hartman failed to show up at a court hearing so the request was dismissed.
"The complainant failed to show up in court today, validating Ms. Manning's position that the case contained entirely fabricated allegations, and the court dismissed the case," Manning's counsel said in a statement.