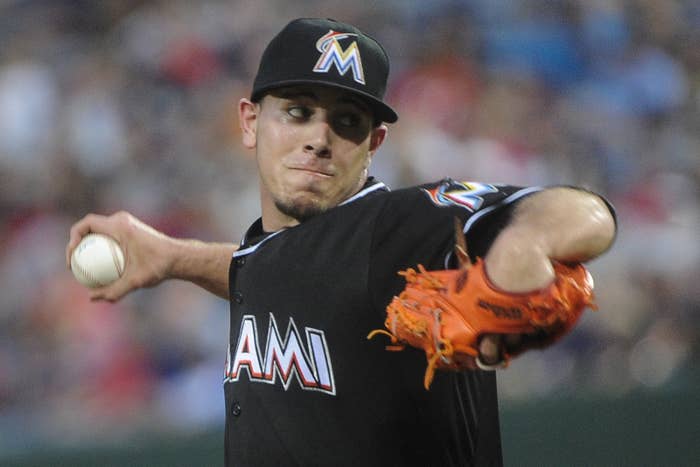 Miami Marlins pitcher Jose Fernandez was intoxicated while operating a motorboat that crashed into a jetty at nearly 70 mph in September, killing him and two friends, authorities said Thursday.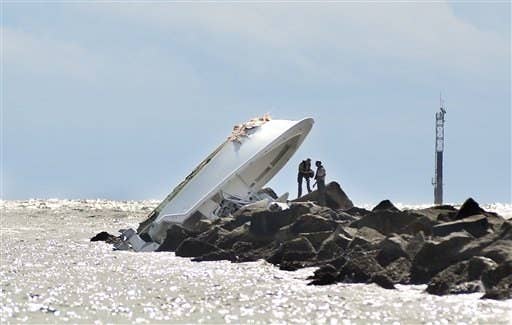 The 24-year-old pitcher also had cocaine in his system at the time of the crash off the coast of Miami, according to a 46-page reported by Florida Fish and Wildlife Conservation Commission (FWC) Division of Law Enforcement.
The bodies of Fernandez and his friends, Eduardo Rivero and Emilio Jesus Macias, were found under a capsized 32-foot center console boat on Sept. 24, roughly one year after the pitcher became a US citizen last year.
According to the investigation report, Fernandez picked up Rivero and Macias in the boat and drove them to the American Social bar. While at the bar, Fernandez purchased two bottles of Don Julio tequila, as well as three other drinks. Marcus bought three vodka drinks.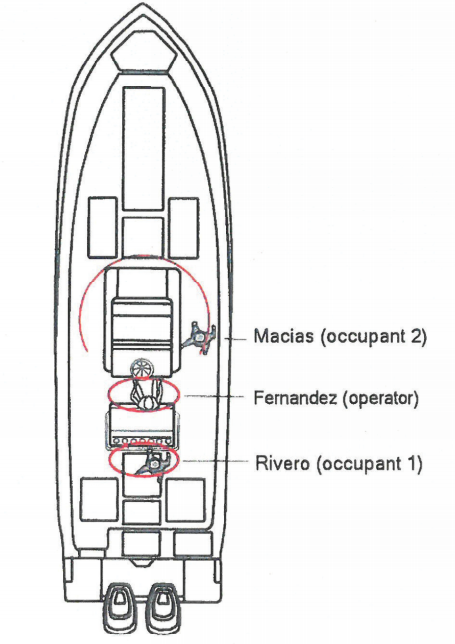 The men left the bar at 2:42 a.m. and were traveling at 65.7 mph when they hit the jetty, investigators said. The boat stopped instantly, and during the impact, a boulder "deeply penetrated the hull," causing the boat to move sideways and roll, ejecting all on board, the report states.
The Miami-Dade Medical Examiners office concluded the men died of blunt-force trauma and drowning. A toxicology report also determined that alcohol and drugs were a factor.
Fernandez was located by divers submerged under the boat pinned by the boulder. The bodies of Rivero and Macias were found nearby.
Prior to the crash, Rivero sent Fernandez's girlfriend a fateful message: "He's been drinking and he's not in the best state of mind. We got into an argument recently and honestly I'm running thin. He's really pushing me out the door. I just need you to take care of him."