Man Denies "Stashing" O.J. Simpson's Stolen Heisman Trophy
L.A. man pleads not guilty to receiving stolen property after the missing Heisman Trophy, taken 20 years ago from the University of Southern California, was found in his possession, authorities said.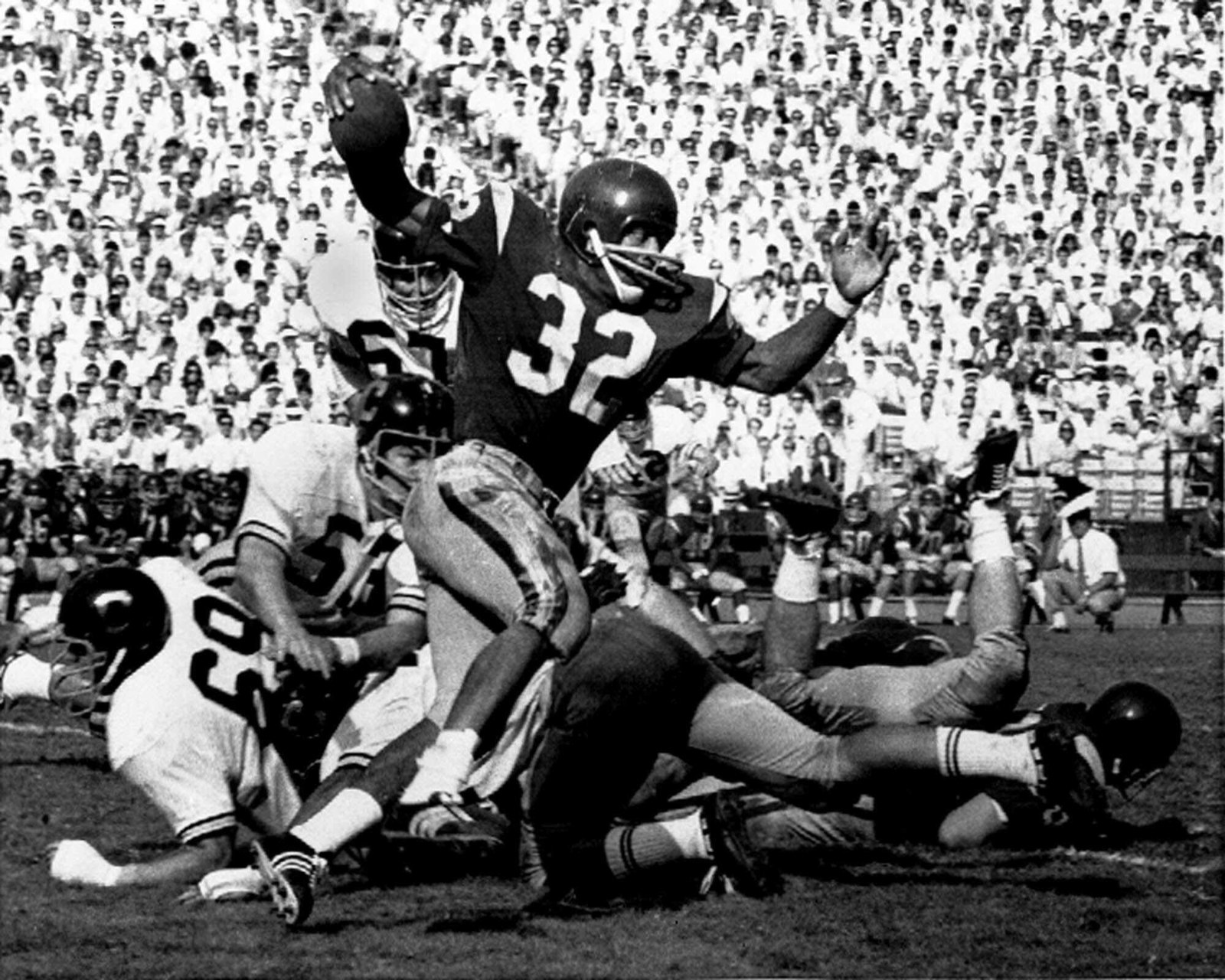 A 56-year-old man pleaded not guilty to receiving stolen property after being charged Wednesday with "stashing away" O.J. Simpson's Heisman Trophy, which was taken from the University of Southern California 20 years ago.
Lewis Eugene Starks Jr. entered his plea in court Wednesday in response to one felony count of receiving known stolen property, according to the Los Angeles County district attorney's office. Starks bail was also set at $20,000. He is scheduled to return to court on Sept. 15 for a preliminary hearing.
Simpson's trophy was taken during a burglary at USC in 1994. According to the original theft report, a custodian discovered the trophy missing after seeing its plexiglass case dismantled. Simpson's jersey and plaque were also taken. The plaque was found in Starks' possession, but the jersey is still missing. Prosecutors alleged that Starks attempted to sell the items last year.

Simpson was awarded the Heisman in 1968 when he was a student playing football at USC. The trophy was not the original one given to Simpson but a duplicate given to the university. Simpson's trophy was sold at a court ordered auction for a reported $255,000 after he was sued in a civil suit by the families of Ronald Goldman and Nicole Brown Simpson over their deaths.
The current value of the recovered trophy is unclear.
Simpson is currently serving a 33-year sentence for kidnapping and robbery in the Lovelock Correctional Facility in Nevada.
This isn't Starks first brush with the law, having been convicted of burglary in 1987. Because of his prior conviction, if Stark is found guilty of the current charge, he could face up to six years in state prison.