An Actor Has Been Charged With Trying To Extort Kevin Hart With An Alleged Sex Tape
After news of the video's existence emerged last year, Hart posted an apology to Instagram, saying, "I gotta do better and I will."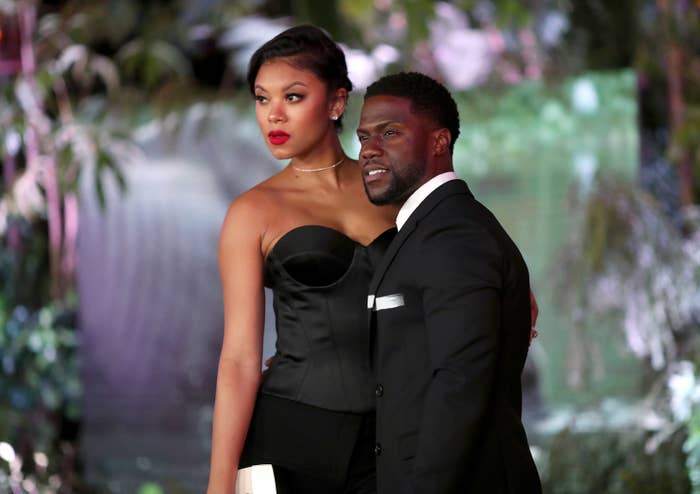 An actor has been charged with trying to extort Kevin Hart with an alleged sex tape of him with another woman in Las Vegas.
Jonathan Todd Jackson, who also goes by the name "Action Jackson," was charged Wednesday with one count of attempted extortion and one count of extortion by threatening letter.

Jackson, who had a small part in Naked, a movie by Marlon Wayans, allegedly tried to extort an undisclosed amount of money from Hart in August 2017 by threatening to sell the videotape to celebrity news websites, according to the Los Angeles County District Attorney's Office.
Hart is currently married to Eniko Parrish. The couple have one child.
After news of the videotape broke in August, Hart posted an apology to his family, saying, "I gotta do better and I will. I'm not perfect and have never claimed to be…I love you all."
Hart also posted this cryptic tweet after the district attorney announced the charges on Wednesday against Jackson.

A representative for Hart did not immediately respond to BuzzFeed News' request for comment.

If convicted, Jackson faces up to four years in prison. Prosecutors are asking that he be held in lieu of $100,000 bail.