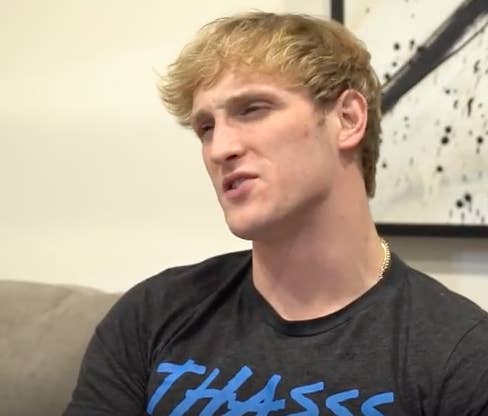 YouTuber Logan Paul on Thursday posted video footage of himself confronting the intruder he discovered asleep in his living room Tuesday night before making a citizen's arrest.
The 20-year-old alleged trespasser, Tahj Deondre Speight, was detained by Paul and later arrested and booked into jail, Los Angeles police said. But since the incident unfolded inside Paul's $6.55 million Encino estate — where much of his vlogging is filmed — it was of course all recorded to be used for content.
In the vlog titled "I arrested the guy who broke into my house…in my house…," Paul said he and his father, Greg, came home from dinner when they discovered Speight in the living room around 10 p.m.
Paul and Greg look shocked to find Speight sleeping facedown on the sofa. Speight had even taken off his shoes and unfastened his belt for the nap.
"There is a kid on my couch in that room over there who I don't think I invited," Logan said to the camera while next to his father. "I have no idea who that is."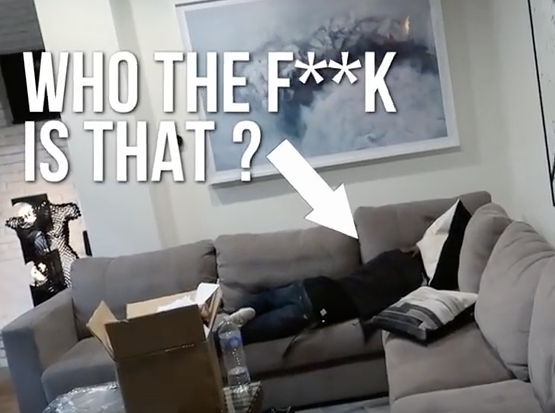 Both Pauls moved into the living room to confront Speight, filming the entire encounter.
"Yo! Who the fuck are you?! Who the fuck are you?!" Logan screamed in his vlog. "My boy, we are about to fucking murk you!"
Logan became even more infuriated when he noticed Speight had also plugged in his cell phone for charging.
"Damn, my boy made himself at home," Logan yelled. "You got the full charge, dawg, compliments of the Maverick household."
Ultimately, LAPD officers were called in. However, when the officers informed Paul that Speight would be facing an aggravated trespassing charge, Logan defended the alleged intruder, saying, "All due fairness, he wasn't really aggravated. He was kind of like chill and charging his phone."
Logan also was initially reluctant to press charges at all, telling officers he felt like "the kid made a mistake."
"If there is one thing I have learned in the past month, it is forgiveness, and I don't feel like pressing charges," Logan said. "I don't feel like he came in here with malicious intent."
Later in the video, though, Logan revealed he did ultimately decide to press charges for his safety. Speight, who reportedly entered through an unlocked front door, was charged with trespassing and is being held in lieu of $4,000 bail.
Paul's representative declined to comment on the arrest.
As a result of the trespassing incident, Paul said he will now employ armed security and double the number of security cameras at the house to 40.
After Paul returned to YouTube on Jan. 24 following major backlash for his video showing a dead body, he declared that he was starting a new chapter in his life. But in recent days, his vlogs have been a return to stunt-filled video clips.

Never missing a chance to plug his merchandise, Logan ends the video by telling his subscribers to buy his loungewear, adding, "Do not break into my house because next time, you saw the knives, I will stab you."