Los Angeles Prosecutors Decline To File Sexual Assault Charges Against CBS CEO Les Moonves
The case involved a woman who told police Moonves sexually assaulted her in the 1980s.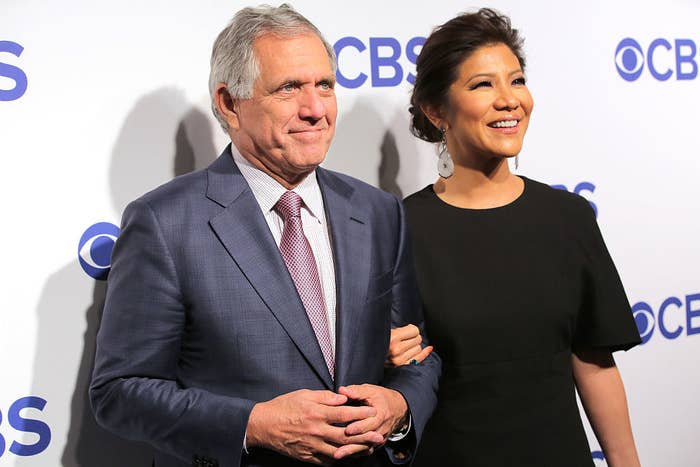 Los Angeles prosecutors on Tuesday said they would not file sexual assault charges against CBS chief Leslie Moonves because the allegations fall outside the statute of limitations.
The allegations stem from a woman who told police in February that Moonves sexually assaulted her once in 1986 and twice in 1988. The woman said she met Moonves through her employment in the television industry.
The woman, who was not identified, disclosed two incidents to a friend about a year ago before going to police, but according to the Los Angeles County District Attorney's Office, the statutes of limitation have expired for all three allegations.
News of the case, which was first reported by NBC News, comes just days after the New Yorker published a report in which Moonves was accused of sexual harassment by six women. The women alleged that the sexual misconduct dates back to the 1980s and that Moonves used his position of power to threaten to derail their careers if they spoke out.
Because the woman was not identified by LA prosecutors, it was unclear if she was one of the women in the New Yorker report. However, the report's author, Ronan Farrow, tweeted that she appeared to be an additional alleged victim.
CBS did not immediately respond to BuzzFeed News' request for comment Tuesday, but after the New Yorker report Friday, it said it was investigating the claims and that the board "will promptly review the findings and take appropriate action."
On Monday, the board declined to take any interim action against Moonves while it moves to bring in an outside law firm to conduct the investigation.
For his part, Moonves said in a statement to the New Yorker on Friday that "there were times decades ago when I may have made some women uncomfortable by making advances." But while he regretted those instances "immensely," he said, "I always understood and respected — and abided by the principle — that 'no' means 'no,' and I have never misused my position to harm or hinder anyone's career."
The 68-year-old executive is currently locked in a legal battle with the controlling shareholder of CBS and Viacom, Shari Redstone, in an effort to prevent her from attempting to merge the two companies.