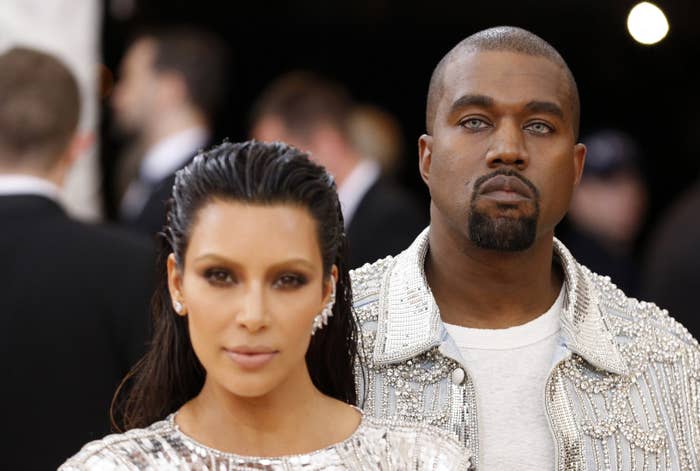 When Kim Kardashian Snapchatted Taylor Swift's phone call with Kanye West, not only did she set off a firestorm on social media, she raised questions over whether doing so violated privacy laws.
At the center of the controversy is West's new song "Famous," which includes the line: "I feel like me and Taylor might still have sex / Why? I made that bitch famous."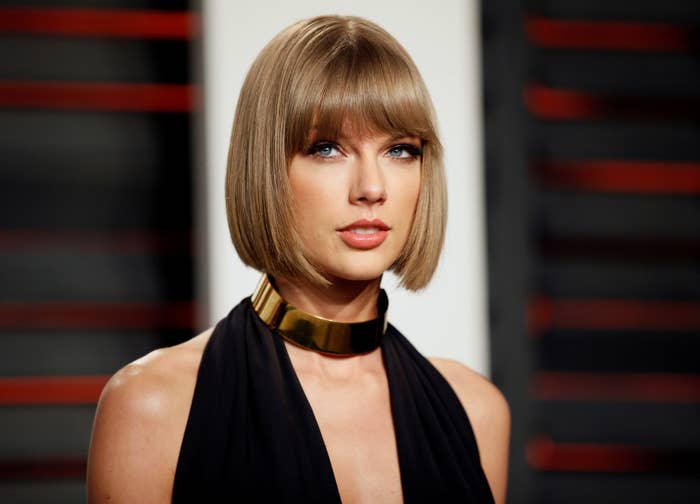 In the wave of criticism that followed, West insisted Swift had given the line her blessing. A dance of drama and insinuation has been playing out between the stars ever since, but came to a head Sunday night when Kardashian posted a clip of that phone call on Snapchat, giving birth to #KimExposedTaylorParty.
Swift maintains she was "secretly recorded" and took to Instagram to call West out.
"Where is the video of Kanye telling me he was going to call me 'that bitch' in his song?" she wrote. "It doesn't exist because it never happened."

Representatives for all the parties involved did not immediately respond to BuzzFeed News' request for comment. But multiple outlets are reporting that the phone conversation took place in California, where a strict law requires that all parties give their consent to being recorded.
BuzzFeed News spoke to Los Angeles criminal defense attorney Troy Slaten, who broke down whether West and Kardashian could face any criminal liability if in fact the rapper was in California and Swift did not give her consent to a recording and believed they were having a private conversation:
Q: Does it matter where Taylor was located?
A: It does not matter.
Q: Does Taylor need to know she was being recorded?
A: No, it's not up to her to know whether she was being recorded. It's up to them to tell her that she was being recorded.
Q: Does it matter who recorded the conversation? If Kanye hired videographers who recorded the call, is he still liable, or are they?
A: Both. You are not allowed to record or allow anyone else to record. So he could be liable and if he had a documentary film crew record and they could be liable. And Kim could be liable for recording the recording.
Q: Does it have to be disseminated to be a violation?
A: No, it is just the act of recording. The mere act of recording is the crime.
Q: What effect does it have that Taylor Swift's team reportedly sent West a legal letter months in advance asking them to destroy the tape or face legal action.
A: Kim Kardashian said her (Swift's) lawyer sent a letter. It's consciousness of guilt. So knowing that you have this potentially illegally obtained recording, you then tweeted it. It just shows a disregard for the law.
Q: What punishment could West or Kardashian face if they were actually convicted of violating California's wire tapping law?
A: If convicted of a misdemeanor, it is up to a year in county jail and or a $2,500 fine. If convicted of a felony, it is up to three years in state prison and or a $2,500 fine on first offense.
Q: If Taylor actually decided to pursue a case against them, what would happen next?
A: Taylor would file a report with sheriff. Once they get the case, they would investigate. We could see search warrants being executed for any electronic devices. Then the LA county sheriff would make a recommendation to the prosecutor, who would make the ultimate decision whether to file charges.
Unlike most other criminal violations, this is one of the rare penal codes statutes that provide for civil recovery up to three times the amount of actual damages.
Darren Kavinoky, a criminal attorney, told BuzzFeed News that Kardashian could be investigated as a co-conspirator with her husband, but at the end of the day, it's unlikely prosecutors would to take up the case.
"They have real stuff to worry about," he said.