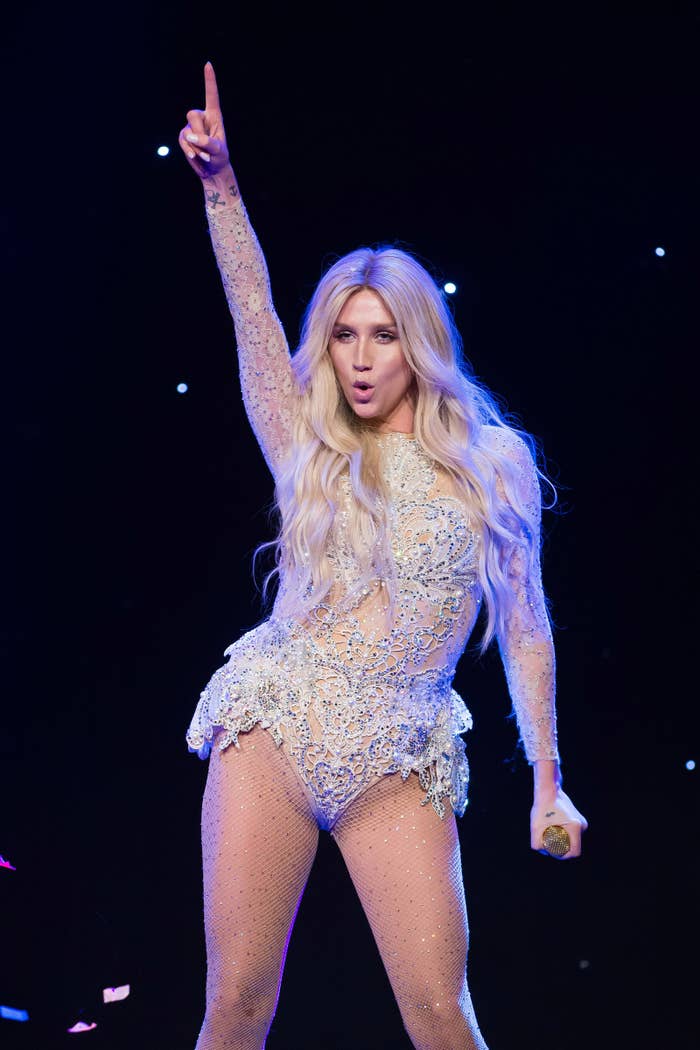 Kesha is asking a judge to allow her to record an album with someone other than the person she claims sexually abused her, producer Dr. Luke.
According to the latest court papers filed by the pop star in her yearlong battle with her former music producer, Kesha claims her career has been at a standstill since she filed her lawsuit against Dr. Luke and will be "effectively over" if she is not allowed to immediately resume recording.
On Friday, Kesha filed a request for a preliminary injunction in New York against Dr. Luke, aka Luke Gottwald, who has produced hits for Avril Lavigne, Pink, Britney Spears, and Katy Perry, among others. Sony Music doesn't want her recording with anyone besides Dr. Luke or one of his companies while her contract dispute is pending in court. However, Kesha's lawsuit states she faces "a grave risk of irreparable harm if she continues to be prevented from working."
"Kesha Rose Sebert wants nothing more than to be able to record an album," her court papers state. "Her only condition is that she be allowed to record with a record label that is not affiliated with someone who has emotionally and sexually abused her."
Last October, Kesha filed a lawsuit in Los Angeles accusing Dr. Luke of sexual assault, battery, and sexual harassment. In that lawsuit, she claims that Dr. Luke verbally and physically abused her during the years they worked together and that he gave her GHB and subsequently raped her when she was unconscious. Kesha also alleges Dr. Luke harassed her about her weight, calling her a "fat fucking refrigerator." Kesha later checked into a rehabilitation treatment facility for the treatment of bulimia, severe depression, post-traumatic stress and panic attacks, according to court documents.
Days after Kesha filed her lawsuit, Dr. Luke fired back, suing her for breach of contract and defamation in New York. In July, a California judge ultimately froze Kesha's case in L.A., finding that her contract — which calls for three more albums — first required her to hash out disputes in New York.
"Kesha now faces an abysmal decision: Work with her alleged abuser….or idly and passively wait as her career tick-tocks away," her attorneys argued in court filings. "Kesha's window of opportunity is nearly shut: She has not been recording, touring or able to market merchandise for nearly a year – an eternity in the industry. If Kesha is not permitted to resume working immediately with the backing of a major record label, her window will forever close."
Kesha has testified that Dr. Luke told her that if she "ever tried to get away from him for any reason that he would tie me up in litigation until my career was over." And that, she claims, is exactly what is happening now.
A hearing is set for Kesha's request in January.
Dr. Luke and attorneys for Sony Music did not respond to BuzzFeed News' request for comment.