Jay Z, Timbaland Defend "Big Pimpin'" Against Copyright Lawsuit
An Egyptian heir claims the rappers illegally riffed the now famous flute melody from a song that was written in 1957.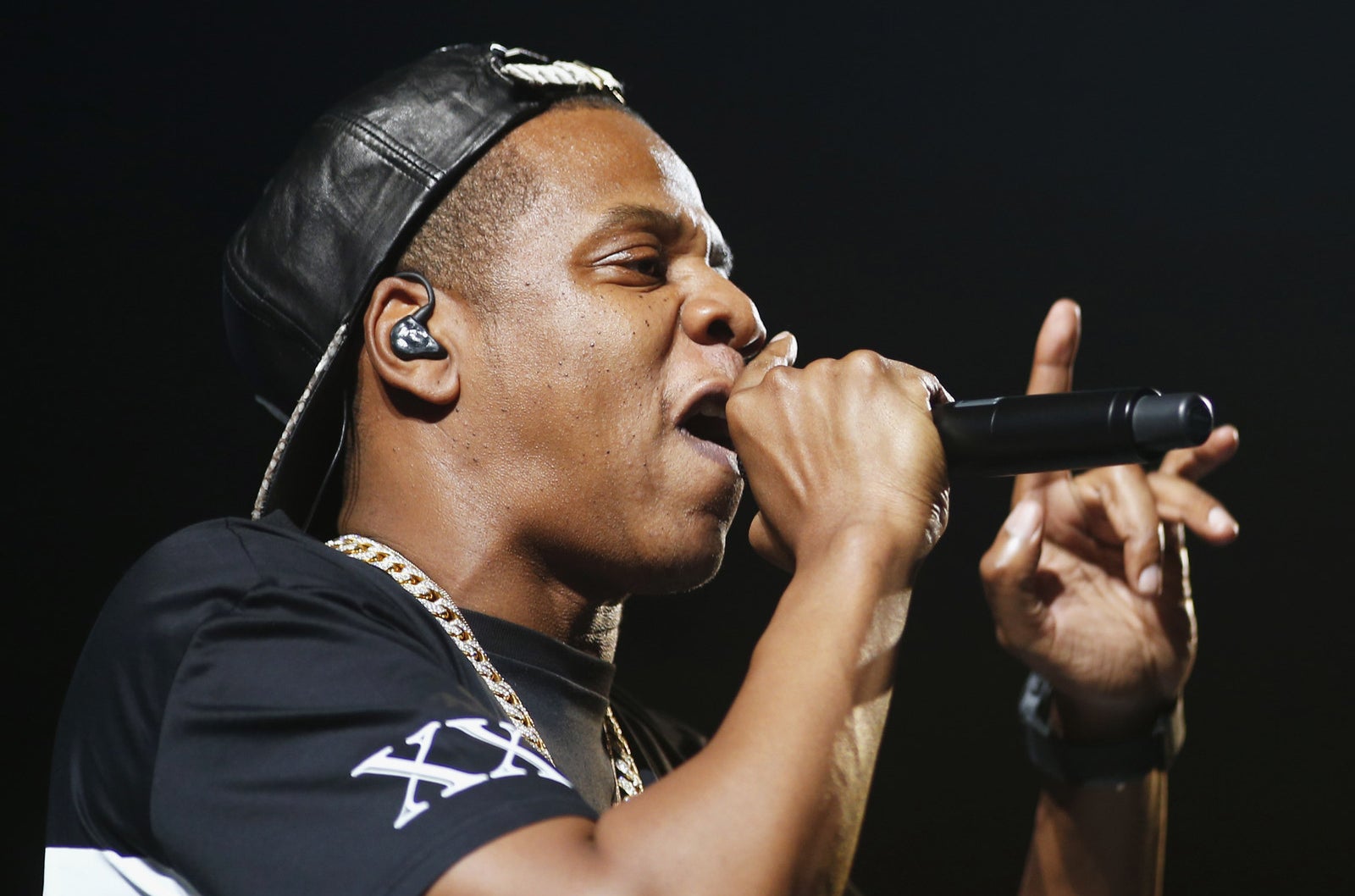 Rappers Jay Z and Timbaland appeared in court Tuesday to defend their hit song "Big Pimpin'" and the use of a flute melody that became synonymous with the summer of 1999.
The lawsuit, first filed in 2007, centers around the song "Khosara Khosara," which was written by the Egyptian composer Baligh Hamdy around 1957. After Hamdy died in 1993, his nephew Osama Ahmed Fahmy inherited copyright interests in his library of music.
Fahmy's attorney, Pete Ross, argued that the family would never have allowed the romantic composition, which was created for a movie, to be used in a "vulgar" song like "Big Pimpin'."
Prior to the rights issue arising, Timbaland had pulled the melody from a Middle Eastern CD that he thought contained "royalty free" music that was in the public domain, according to his legal team's court filing. It wasn't until a year later, when he was contacted by EMI Music Arabia, that he learnedanother entity did indeed own exclusive rights the song.
According to court motions filed by the defense, the rappers then legally licensed the rights from EMI Music Arabia for $100,000 to use the melody in the song everywhere except for in Egypt.
"If you sign away your rights and get money for it," defense attorney Christine Lepera said during her opening statement in the Los Angeles courthouse Tuesday, "you sign away all your rights."

But Fahmy contends that only he or the other heirs could issue a license, and that under Egyptian law, authors and heirs can refuse to permit the use of a composition in a manner deemed objectionable, regardless of whether they previously gave up their economic rights to the song.

The family heirs, he argues, would never agree to Hamdy's composition being used in a rap song about pimping, with lyrics that include:
You know I thug em, fuck em, love em, leave em
'Cause I don't fuckin' need em
Take em out the hood, keep em lookin' good
But I don't fuckin' feed em
First time they fuss I'm breezin'
Talkin' bout, "What's the reasons?"
I'm a pimp in every sense of the word, bitch
Fahmy's legal team said it intends to prove during the trial that their client is entitled to a share of the song's profits.
"The issue is: Did they get approval from heirs to change music?" Ross told jurors, urging them to listen to the lyrics "that are wrapped over this beautiful romantic melody."
Jay Z's attorney, Andrew Bart, noted that his client only came up with the rap for "Big Pimpin'" after Timbaland created the track and had nothing to do with the sampling.
Jay Z and Timbaland are expected to testify during the trial this week.