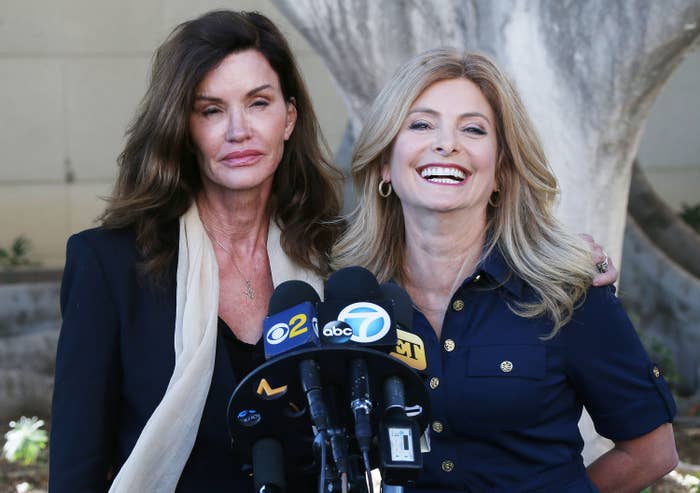 Janice Dickinson's defamation lawsuit against Bill Cosby can proceed to trial, a judge ruled Tuesday.
Dickinson came forward in 2014 during an interview with Entertainment Tonight and accused Cosby of raping her in 1982. During the interview, she alleged Cosby had flown her to Lake Tahoe with the promise that he would help her career. Instead, she alleges, he gave her wine and a pill, and then sexually assaulted her.
Dickinson said she was subsequently defamed when Cosby's then attorney Marty Singer sent a letter on Nov. 18, 2014, to multiple media outlets — including BuzzFeed News — calling her claims "false and outlandish."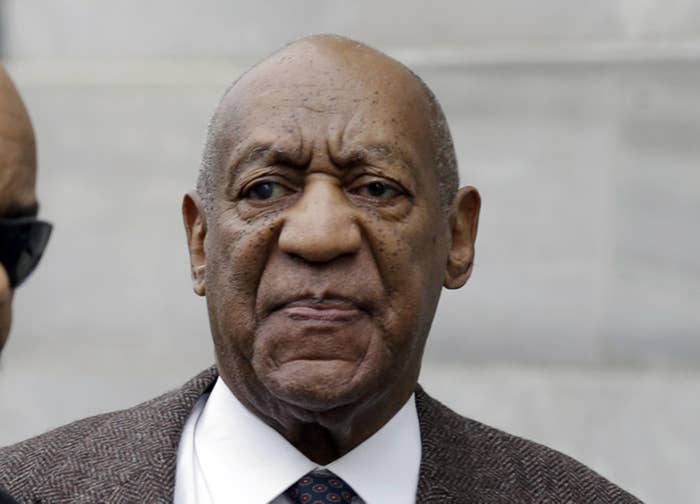 Dickinson's attorney, Lisa Bloom, said a statement Tuesday that they were "delighted" with the judge's decision to deny Cosby's request to have the lawsuit dismissed.
"For nine months, Mr. Cosby has sought to have her case thrown out. Today, Judge Debre Weintraub found that Ms. Dickinson had offered sufficient evidence (from her own declaration and those of multiple corroborating witnesses) and that a trial is appropriate in this case," Bloom said. "Mr. Cosby did not submit a declaration denying her claims. I look forward to our day in court to prove Ms. Dickinson's case. Ms. Dickinson and I are committed to this fight until the end."
In the letter published in its entirety here, Singer said Dickinson had "completely fabricated the story of alleged rape." He also accused Dickinson of lying about not including the rape accusations in her memoir for fear of being sued.
Singer has since argued in court filings that his letter was only a pre-litigation demand letter and was not meant to be disseminated. Dickinson contends the letter was a press statement that was meant to be published.

While Weintraub agreed with Cosby's legal team in that the letter Singer sent to two media outlets is protected by litigation privilege and cannot be part of the defamation case, but also ruled that a press statement made the following day may be actionable and can be used.
In a statement, Cosby's legal team claimed a partial victory, noting that the judge also "struck half the bases" upon which Dickerson filed her lawsuit.
"We believe the remainder of the lawsuit should be dismissed as well and will be considering Mr. Cosby's options on appeal," the statement added.
Cosby is also fighting a separate criminal case in which he was charged in Pennsylvania with three counts of aggravated indecent assault. That case involves Andrea Constand, who accuses the comedian of drugging and sexually assaulting her in 2004 at his suburban mansion after meeting him at Temple University.