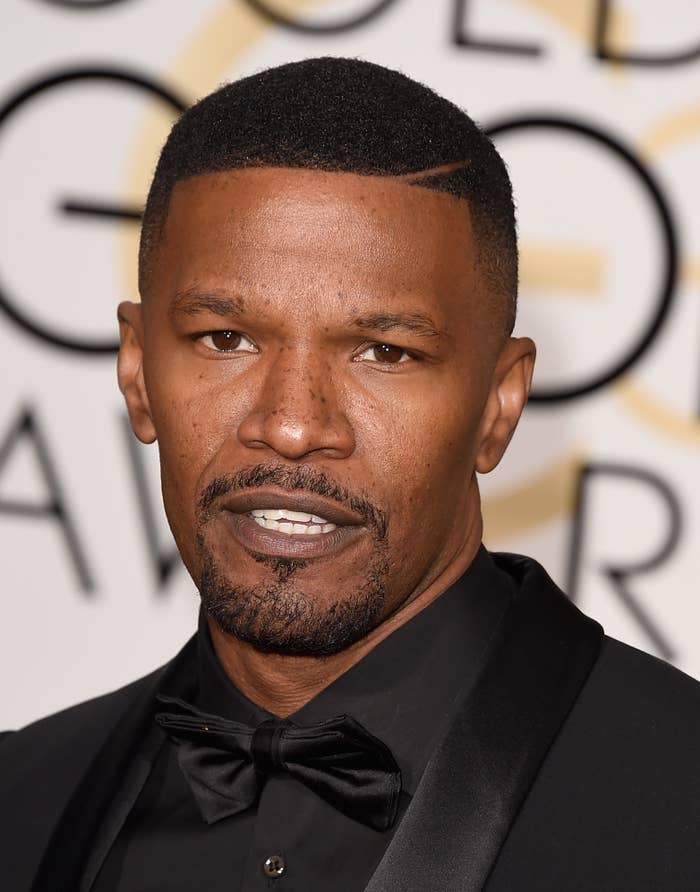 Django Unchained star Jamie Foxx rushed to save a man from a burning truck that skidded off the road and into a ditch near his home Monday night, a representative for the actor confirmed to BuzzFeed News.
The Toyota Tacoma was traveling at a high rate of speed when it veered off the road and into a drainage ditch, hitting a pipe that caused the truck to roll over multiple times, according to the the California Highway Patrol. The truck burst into flames when it came to rest on the passenger side, trapping the driver inside. That's when Foxx and another witness rushed to render aid.
Authorities aren't naming the witnesses, but said one of them retrieved "a rescue tool" from his vehicle in order to break the truck's window, cut the seat belt, and extricate the driver.
The driver, 32-year-old Brett Kyle of Newbury Park, suffered major head, chest, and neck trauma and was transported to Los Robles Hospital Medical Center for treatment. He was subsequently arrested on suspicion of driving under the influence of drugs or alcohol.
Foxx met with the victim's father on Tuesday and posted a tender moment with the thankful father to Instagram.
"This is all that matters," Foxx wrote. "That a man, a son, a brother's life was spared last night. God had his arms wrapped around all of us...No heroes...Just happy fathers."