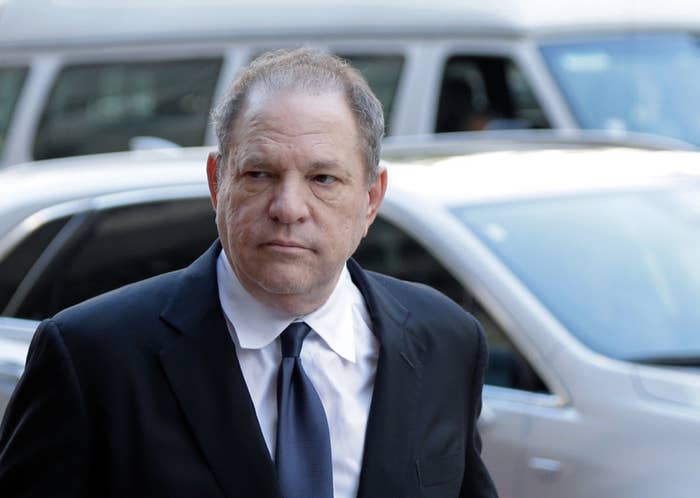 Disgraced movie mogul Harvey Weinstein wants the sexual assault charges against him dropped, arguing in a new court filing that prosecutors never showed grand jurors emails that reflected "the true nature" of his relationship with one of his rape accusers.

The emails, Weinstein's attorneys argue, show that the woman maintained a "long-term, consensual, intimate relationship" with him years after the alleged rape.
Weinstein, 66, is facing charges in New York of a criminal sexual act in the first degree, two counts of predatory sexual assault, rape, sex abuse, and sexual misconduct involving three women. Weinstein pleaded not guilty in June and was released pending trial on $1 million bail.
Weinstein's legal team filed a motion Friday with the court that included copies of the "warm, complimentary, and solicitous emails" that the woman, identified only as CM-1, continued to send to the movie mogul years after the alleged rape.
In a statement, Weinstein's attorney, Ben Brafman, said the emails "irrefutably reflect the true nature of this consensual intimate friendship, which never at any time included a forcible rape."
In the emails, the woman asked Weinstein to sponsor her for a membership at the exclusive Soho House and for help with a missed traffic court date. She also told him she loved him and inquired about setting up times for them to meet. "I appreciate all you do for me, it shows," she wrote in one email. In another, she wrote, "It would be great to see you again."
In one email, she told Weinstein that she got a new phone number. "Just wanted you to have it," she wrote. "Hope you are well and call me anytime, always good to hear your voice."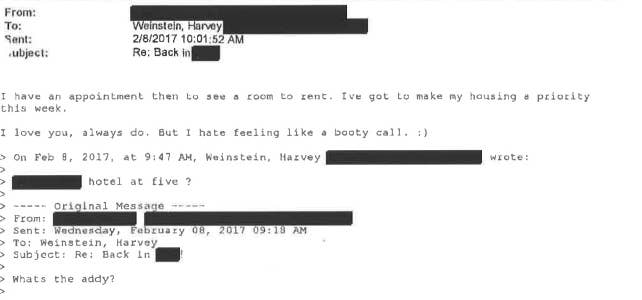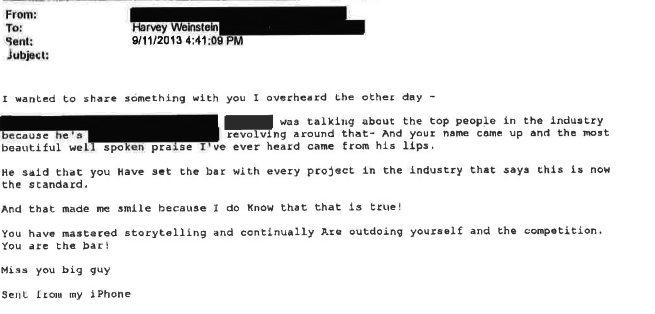 Weinstein is also asking that the other charges against him made by Lucia Evans and Mimi Haleyi be dismissed as well, arguing that they either occurred past the five-year statute of limitations, failed to state when exactly they occurred, or have no evidence of force.

Weinstein said he was also in a long-term, "consensual, intimate relationship" with Evans, and that Haleyi, who alleges she was assaulted in 2006, waited 11 years to report her case to the police and did so only after she held a press conference with her attorney, Gloria Allred.
"Mr. Weinstein was vilified by an unrelenting and insatiable media drumbeat that aggressively promoted the false narrative that those who had any intimate relationship with Mr. Weinstein must either publicly identify as being his victim or else be forever labeled as being complicit in his alleged predatory abuse," his attorneys argued in court documents.
Weinstein's attorneys also argued that prosecutors did not give them enough time to present their evidence, which at the time was under the control of the Weinstein Co., and that New York County District Attorney Cyrus Vance Jr. was under political pressure to indict the movie mogul.
Vance's office declined to discuss the new filing.