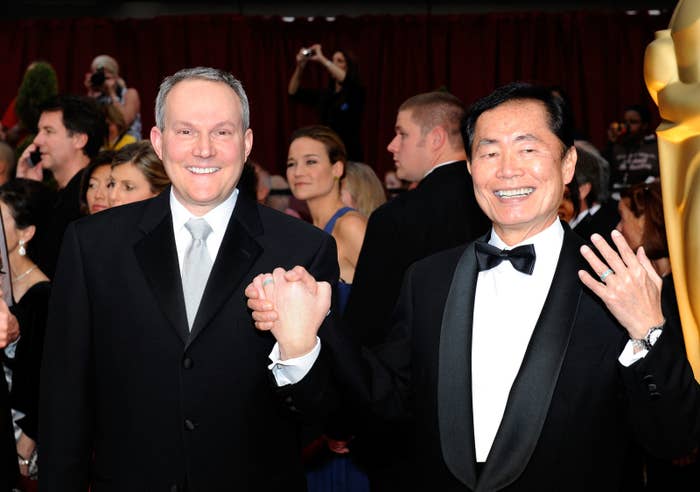 The man who alleges George Takei drugged and tried to take advantage of him sexually nearly four decades ago says he stands firmly behind his story after an article in the Observer cast him as walking back some of his claims.
Scott Brunton told BuzzFeed News in November that in 1981, he caught Takei "on top of me, trying with his hand down my underwear [to] pull my underwear down" after he briefly lost consciousness inside the actor's Los Angeles condo.
But in an article published by the Observer on Thursday titled "Exclusive: George Takei's Accuser Has Changed His Story of Drugging and Assault," Brunton is painted as someone who now cannot recall some details of that night and may have misinterpreted Takei's alleged actions.
Calling Brunton a "sympathetic and well-intentioned man," the author, Shane Snow, wrote that in his effort to be heard, Brunton "fabricated some things."
"This and other evidence would indicate a hard-to-swallow conclusion: We — both public and press — got the George Takei assault story wrong," Snow wrote.
Snow goes on to point out what he says are inconsistencies in Brunton's interviews with various media outlets, and cites a toxicologist who says, based on what Brunton described, no drugging likely took place. A former prosecutor also told the Observer that based on Brunton's story, "there's nothing to prosecute here."
Snow also spoke with Brunton's former boyfriend at the time and his ex-fiancé, who said they do not recall Brunton telling them similar allegations.
A representative for Takei referred a BuzzFeed News inquiry to the actor's comments on social media, where he tweeted a link to the Observer story Friday along with a message to the public.
"As many of you know, this has been a very difficult period for myself and my husband Brad as we have dealt with the impact of these accusations, but we are happy to see that this nightmare is finally drawing to a close," he tweeted.
"As I stated before, I do not remember Mr. Brunton or any of the events he described from forty years ago, but I do understand that this was part of a very important national conversation that we as a society must have, painful as it might be.
"It is in that spirit that I want folks to know, despite what he has put us through, I do not bear Mr. Brunton any ill will, and I wish him peace."
But in an interview with BuzzFeed News on Friday, Brunton said he stood firmly behind his story and accused Snow of twisting his words in the interest of vindicating Takei, who is featured in the author's upcoming book.
"I kept thinking, 'What is this guy's angle?'" Brunton said of Snow. "He came across as this golly gee guy from Idaho. He said, 'Let's resolve this.'"
According to Brunton, the so-called inconsistencies Snow points out in his article were reflections of what various news organizations chose to print, not what he told them.
He also said Snow "kept asking me, 'Isn't it possible that George didn't drug you?' I kept saying, 'No, no.'"
Brunton's husband, Duke Wolf, a former Montana state prosecutor, told BuzzFeed News that he listened in on some of the interviews and said Snow "wasn't questioning."
"What this guy was doing was what would only be allowed in the courtroom by a hostile interrogation…he came very leading in the way he was asking questions," Wolf said.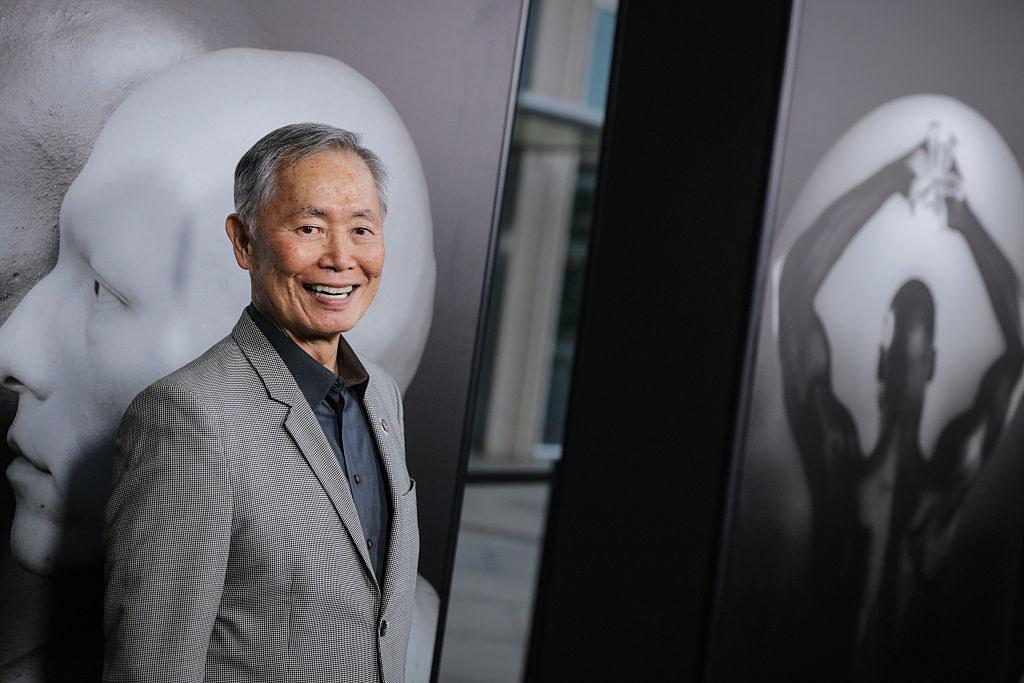 In an email Friday, Snow told BuzzFeed News that they have everything Brunton said on tape and that he and his editors did "an enormous amount of fact checking."
"We did not work with Takei, and I never even spoke to him, his husband, or publicist," he added.
The Observer's editor-in-chief, Ben Robinson, also told BuzzFeed News that Snow makes it clear in his story that his intent in investigating the allegations was clear: "that he was seriously considering removing Takei's chapter from his book, but found it curious that Takei didn't seem to display the same systematic abuse patterns as has been found with many other accused men, and thought it was worth looking into further."
"One potential outcome was uncovering those further allegations directed toward Takei, which, honestly, would've been a much bigger story," Robinson added. "He tried to find that story, and did not."
Still, Brunton said no matter how he is cast in the Observer article, "it doesn't change the fact of what happened."
"And the fact that I woke up with my pants around my ankles, my shirt pulled off, he's on top of me trying to get my underwear off," Brunton said. "The core of the story does not change."
Brunton says that in the summer of 1981 in Los Angeles, he had just gone through a bad breakup when Takei, then 44 and well-known for his role as Lt. Hikaru Sulu on Star Trek, offered to take him out on the town to cheer him up.
The two men knew each other socially but hadn't spent time together one-on-one before. After an evening out, Brunton said he agreed to come to Takei's condo for a cocktail. But by the second drink, Brunton said he felt like he was going to pass out.
"I said, 'I have to lie down.' He said, 'Come over here and sit,'" Brunton told BuzzFeed News in an interview.
The next thing he said he remembers is waking up on a beanbag chair, his pants down around his ankles, and Takei on top of him pushing his hand down his underwear.
Brunton said he then pushed Takei off and asked what he was doing, to which the actor said he was just trying to make him comfortable. Brunton left soon after.
Five of Brunton's friends independently told BuzzFeed News that they heard him tell the story at various times over the years.
Takei never responded to multiple requests for comment for the story in November, but after it was published, he said on Twitter that he did not remember Brunton and that the events he described "simply did not occur."
"I want to assure you all that I am as shocked and bewildered at these claims as you must feel reading them," Takei tweeted. "The events he describes back in the 1980s simply did not occur, and I do not know why he has claimed them now."
The Observer article also posits that Brunton may have also just misinterpreted what could have been a "courtship ritual" for gay men at the time.
"Someone young and new to this scene could certainly be surprised to learn that going out with a guy, then heading back to his apartment and having drinks together, would almost automatically be considered an invitation for sex in those days," Snow wrote, citing people "who lived in LA in the early 1980s."
Snow also notes in the Observer article that, under questioning, Brunton "confessed" that he did not remember Takei touching his genitals, however, that accusation was never made in his interview with BuzzFeed News and others last year.
But Robinson told BuzzFeed News that after "months of research and hours of phone calls," Brunton's account to Snow about that night differed from reports in other outlets that said Takei was "groping my crotch."
He also stood by the Observer's characterization of Brunton changing his story, noting that some elements of his story remained the same in his descriptions to the Observer and other outlets, and some changed.
Brunton said the article "makes it seem like I confessed, like I made the whole thing up," when there is no doubt in his mind about what happened that night.
"To be questioned like this, I understand why women don't come forward when they were raped," he said through tears. "You wore that short skirt. You were at that bar — I kind of understand why people don't come forward."