Famous L.A. Educator Files $1-Billion Lawsuit Over "Teacher Jail"
Rafe Esquith, a best-selling author, filed the class action lawsuit on behalf of himself and 2,000 fellow educators who have been held in so-called "teacher jails" while awaiting administrative inquiries.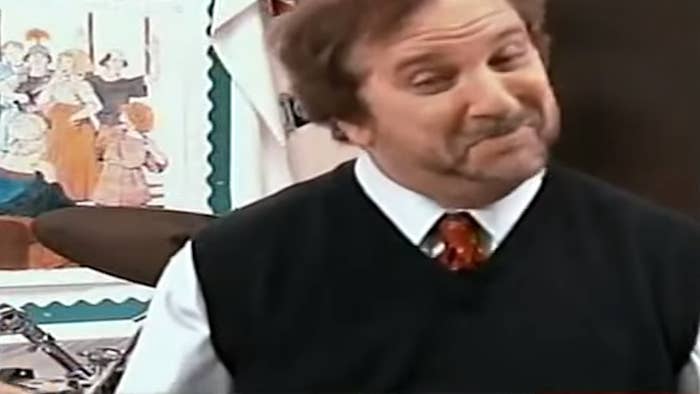 A world-famous Los Angeles educator has filed a $1-billion class action lawsuit against the school district for holding him and his colleagues in so-called "teacher jails."
Rafe Esquith, who gained fame as the subject of the documentary The Hobart Shakespeareans, and then as a best-selling author, claims he was fired on the same day he filed the lawsuit Oct. 15 on behalf of 2,000 other teachers against the Los Angeles Unified School District, his attorney, Ben Meiselas, told BuzzFeed News.
The lawsuit also names LAUSD Supt. Ramon Cortines, and claims that assigning teachers to administrative offices — commonly referred to as "teacher jail" — while awaiting the outcome of personnel inquiries is a form of age discrimination, whistleblower retaliation, wrongful firing in violation of public policy, and a violation of due process.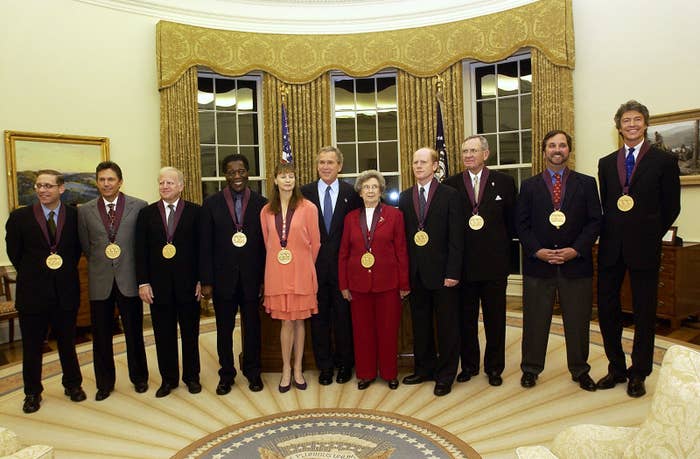 Esquith — winner of Oprah's "Teacher of the Year" award, the Medal of Honor, and the National Medal of the Arts — was summarily removed from his class at Hobart Boulevard Elementary School after more than 30 years and placed in a "teacher jail" when a colleague reported him for allegedly making a joke about nudity in Mark Twain's The Adventures of Huckleberry Finn.
The ensuing investigation led to further allegations, including financial mismanagement of his Shakespeare production nonprofit, and that he had inappropriately touched minors, among others. Esquith vehemently denied the allegations.
Esquith claims he was targeted after publicly making comments that the LAUSD was making good teachers an endangered species.

He was eventually made to apologize for reading the Huckleberry Finn passage, before reporting to teacher jail under a formal gag order that prevented him from communicating with parents or students.
"They gin up allegations against teachers nearing retirement age to divest them of their benefits," Esquith's attorney, Ben Meiselas, of law firm Geragos & Geragos, told BuzzFeed News. "For years, teachers have been unable to stand up for their rights. The purpose of this lawsuit is to shut down teacher jails and to restore constitutional due process to teachers."
While in "jail," a teacher is placed in a cubicle, forbidden from using any electronic device, and prevented from talking to colleagues. Teachers are also only permitted one 30-minute lunch break, as well as one 20-minute period to stretch, during which they can do little more "than stare at a wall," the lawsuit states.
The jails are an attempt to cut costs in an effort to deprive the teachers of securing post-retirement benefits and "forcing them to quit following their time in teacher jail," according to the lawsuit.
The plaintiffs are seeking damages that are expected to exceed $1 billion. Esquith is also asking the court for a permanent injunction to close the "teacher jails" immediately.
Los Angeles Unified declined to comment on Esquith, citing "confidential personnel matters."
"In the event the Board of Education votes to dismiss a certificated employee, notice of its intent to dismiss is promptly submitted to the employee and an opportunity for an administrative hearing follows thereafter," the district said in a statement.
Regarding the class action lawsuit, a L.A. Unified spokesperson said the district is still reviewing the claim and has no further comment.
Read the Class Action Lawsuit Here:
Download PDF