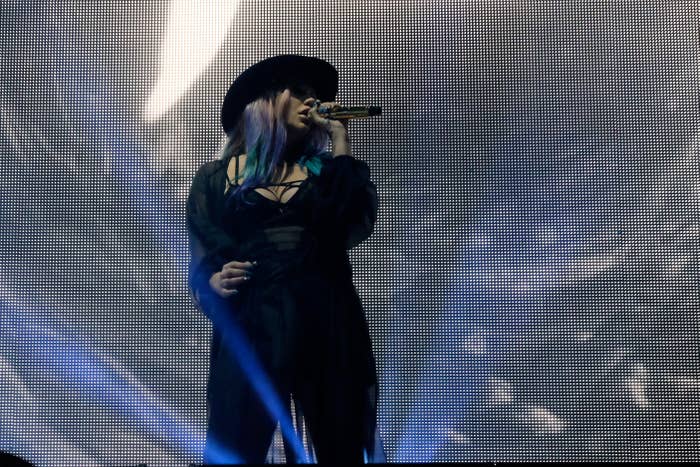 Kesha is back to the recording studio for the first time since refusing to work with producer Dr. Luke, whom she accuses of sexually and mentally abusing her.
The singer has been unwilling to record for more than a year due to her legal battle with Dr. Luke and his Kemosabe label under Sony, with which she has been locked in a multi-record contract.
Earlier this month, a judge denied Kesha's request to be released from that contract, ruling that doing so would cause irreparable harm to the record labels. But Sony appears to be keeping its promise to allow the "Tik Tok" singer to work with other producers.

Kesha also posted a photo of her recording in Zedd's studio with the caption: "It's a miracle when someone gives you a chance at finding your voice again with no reason other than that he is a fucking beautiful person with a heart of gold."
Sony referred inquires to Kemosabe, which declined to comment publicly on the matter.
While Zedd and Kesha's collaboration is scheduled to be released April 29, her legal battle with Dr. Luke is far from over.
Dr. Luke is still suing Kesha in New York for breach of contract and defamation, arguing her abuse claims are false and designed to help her get out of her contract early.
In early April, a Manhattan judge dismissed all of Kesha's counterclaims of abuse against the Dr. Luke lawsuit. But she also has a pending lawsuit against the producer in California for claims of sexual assault, battery, harassment, gender violence, unfair business practices, and infliction of emotional distress.
Both lawsuits have hearings next month.