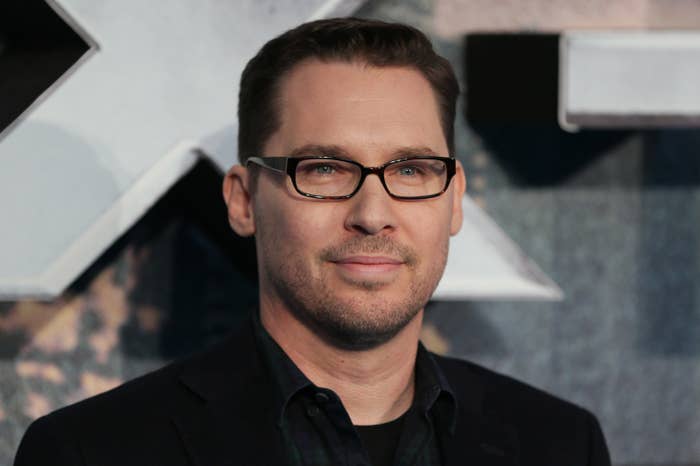 The man who filed a lawsuit alleging X-Men director Bryan Singer raped him when he was 17 is considering filing a police report, emboldened years later by a sea change in support for alleged victims of sexual abuse, his attorney said Friday.
While no decision has been made, the alleged victim, Cesar Sanchez-Guzman, told BuzzFeed News he wants Singer "to be held accountable for his actions."
In a child sex abuse civil lawsuit against Singer Thursday in Washington state, Sanchez-Guzman alleges Singer offered to give him a tour of a yacht during a boat party near Seattle in 2003. Once cornered in a room, the lawsuit states Singer allegedly forced the teen to perform oral sex before raping him.
In Washington state, alleged victims of sex abuse can bring a legal action within three years of the date when they discover how assault has impacted them.
"There is a sense of empowerment now for victims of sexual abuse to come forward," Sanchez-Guzman's attorney, Dan Ellis, said. "We are confident we are within the statute of limitations and that our claim will prevail."
According to the lawsuit, the yacht was owned by wealthy tech investor Lester Waters, and that the party was attended by a number of young gay men. Sanchez-Guzman had just come out and was excited to invited.
"I recently came out to some of my friends and I started hearing about these house parties being held with other gays," he said. "It was really fun — parties where alcohol is provided, and when you are young, that is what you want to do."
He said he had been at one of Waters' parties the night before and jumped at the chance to attend the yacht event.
"I was excited," he said. "I had never been on a yacht before."
He said he met Singer when they were boarding, but didn't know anything about his background. After the boat pushed off, Singer allegedly started flirting and suggested they take a tour of the boat and the assault happened, Sanchez-Guzman said.
After the alleged assault, Sanchez-Guzman said he didn't know what to do.
"I did get out of the room, but because we were stuck in the middle of the lake I couldn't get off the boat," he said. "I didn't want to make a big scene. I couldn't escape."
Sanchez-Guzman said Singer later came up to him and told him to "keep this between us" and that if he tried to say anything he would deny it. He also allegedly told the teen he had the ability to ruin his reputation.
"And then he said, in a very jokingly manner, 'You know I am in Hollywood, a producer/director, I can help you get into Hollywood if you are looking into getting an acting career,'" said Sanchez-Guzman. "I just walked away from him because I was very upset."
Sanchez-Guzman said he didn't go to police because "that wasn't an option" — he had only come out to a small group of friends and his family was very religious. However, he said he did tell his best friend at the time, who his attorney declined to identify.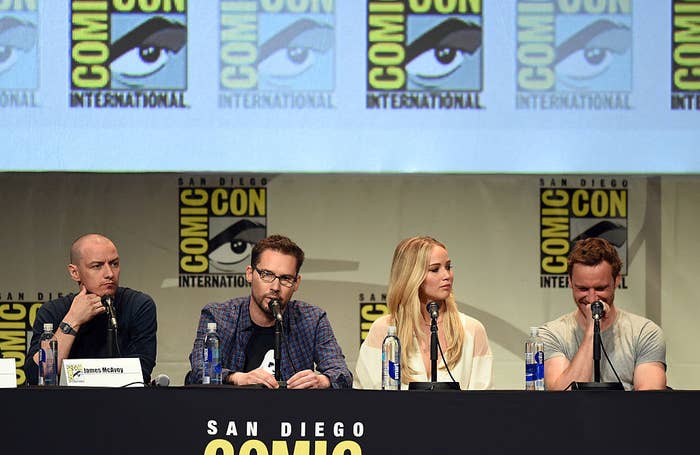 A member of Singer's legal team, Andrew Brettler, who is a partner at the firm of famed Hollywood attorney Martin Singer (no relation to the director), denied the allegations in a statement and said the big budget filmmaker "will vehemently defend this lawsuit to the very end."
The statement pointed out that Sanchez-Guzman's lawsuit was filed by the same attorney who represented Michael Egan, who several years ago accused Singer and others in the industry of sexual misconduct, only to withdraw the claims and face a malicious prosecution case.
"Notwithstanding his track record, this same lawyer is coming after Bryan again," the statement added. "We are confident that this case will turn out the same way the Egan case did. And once Bryan prevails, he will pursue his own claims for malicious prosecution."