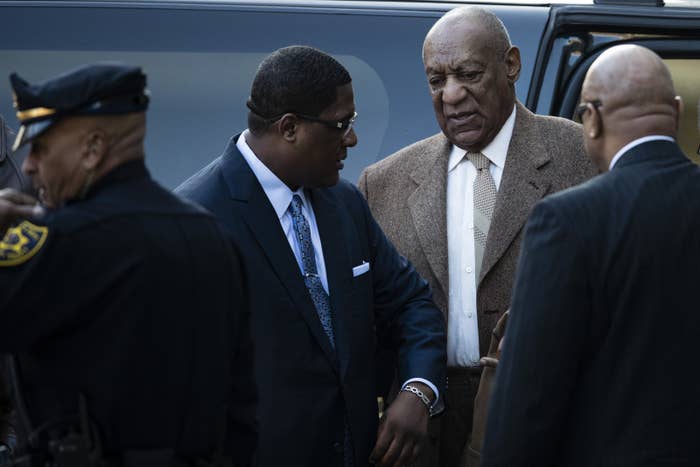 The judge in the Bill Cosby sexual assault case ruled Friday to allow one additional alleged victim to testify at the criminal trial as part of the prosecutor's case to establish a pattern of predatory behavior.
The ruling on Friday means prosecutors will not be able to call 12 other women who also had similar allegations against Cosby to testify. Still, it's a setback for Cosby's defense, who argued that allowing any of the other accusers to testify would unfairly prejudice the comedian's right to a fair trial.

Cosby faces three felony charges for allegedly drugging and sexually assaulting Andrea Constand, a Temple University basketball coach, at his Pennsylvania home in 2004.
Judge Steven O'Neill has already dealt Cosby's team several setbacks, including allowing damning civil testimony in which he confessed to sexually assaulting and using sedatives on at least one woman he wanted to have sex with.

O'Neill made his decision after presiding over a heated two-day pretrial hearing in mid-December in which Montgomery County District Attorney Kevin Steele argued that the allegations made by the 13 other women were so similar to Constand's that they revealed a distinctive pattern of predatory behavior. The women never filed police reports at the time of the alleged assaults, and by the time they came forward, the statute of limitations had expired.
The admissible witness is named only as "Victim Six" in the court papers encounter with Cosby occurred eight years before Constand's. She worked at the time of her alleged assault as an assistant to Cosby's personal appearance agent. Cosby, who at the time was 58 years old, allegedly invited her to his bungalow at the Beverly Hills Hotel and offered her wine, which she declined, according to testimony presented by Steele at the pretrial. Cosby allegedly gave her a pill to relax and went to great efforts to make sure she took the pill even looking under her tongue, Steele said. After she became incapacitated, Cosby allegedly used her hand to masturbate him, said Steele.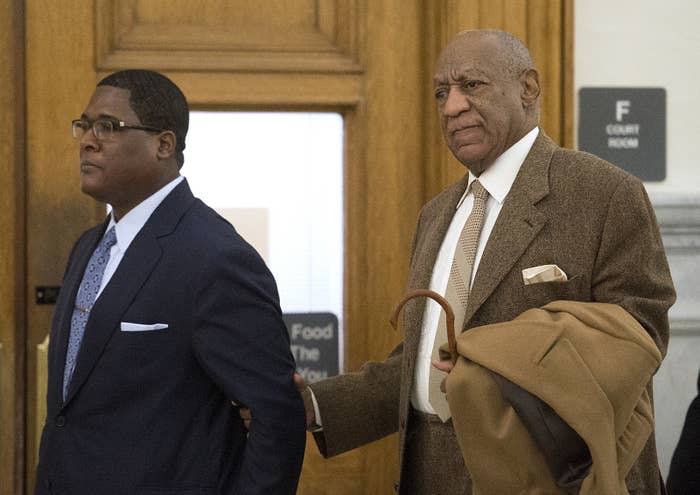 Still, Steele argued that in each case Cosby used his celebrity status, chose younger victims, created a controlled setting, while using powerful sedatives to put them in an unconscious state before sexually assaulting them.

"He is putting them in this state so that he can do what he wants to them and they cannot resist," Steele said.
Cosby's defense team argued their client was faced with the impossible task of defending himself against acts that were alleged to have occurred 40 years ago. Cosby's attorney, Brian J. McMonagle, pointed out that many locations no longer exist, records have been destroyed, and alleged corroborating witnesses have died. He also pushed back on the notion that their other accusations were similar to the Constand case.
"These individuals have no business here," McMonagle said. "Not one report to police."
Experts told BuzzFeed News that Cosby's odds of prevailing in court would be significantly diminished if other alleged victims are allowed to testify.
O'Neill has also denied a request to dismiss the case after Cosby argued he only agreed to give the civil testimony in 2005 because the prosecutor at the time promised not to file criminal charges.
Since then, however, dozens of women have come forward with allegations of sexual assault, and O'Neill ruled that prosecutors are not bound to whatever verbal agreements their predecessors may have made.