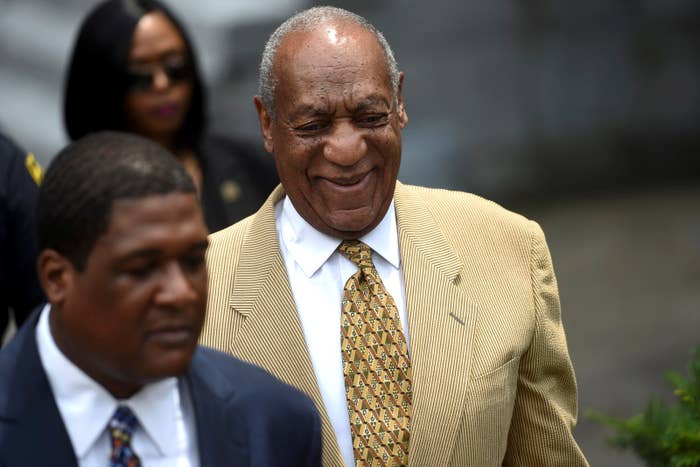 Bill Cosby on Thursday voluntarily dropped his lawsuit against sexual assault accuser Andrea Constand to instead focus on the criminal case he faces for allegedly drugging and sexually assaulting her at his home.
Cosby was arrested and charged in December on suspicion of three counts of aggravated indecent assault based on an investigation by Pennsylvania authorities into allegations that he drugged and sexually assaulted Constand, a Temple University basketball coach, at his Cheltenham home in 2004.
Constand's mother, her attorneys, as well as American Media Inc., the parent company for the National Enquirer and Radar Online, were also dropped from the lawsuit. Cosby had claimed the group of breaking a confidentiality settlement they had reached in 2006, a year after Constand sued for assault after the then–district attorney declined to press charges over the alleged assault.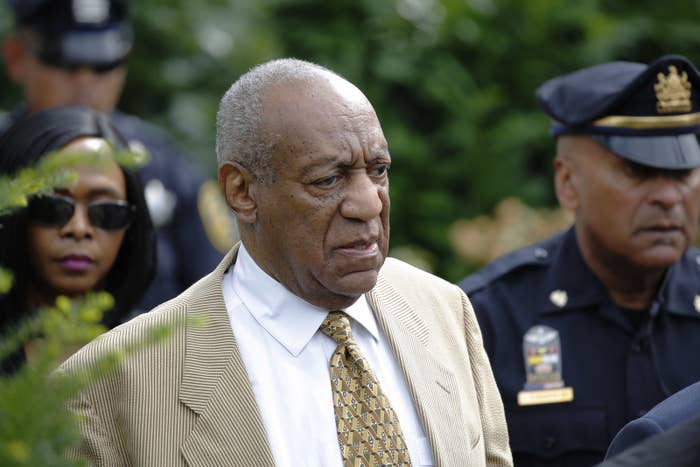 According to Cosby, the confidential agreement was violated last year when Constand and her mother sat down for interviews with the new district attorney, which led to the criminal charges he now faces.
Cosby claimed AMI also violated the agreement by publishing stories such as "World Exclusive: Bill Cosby Will Die in Jail," and "99 Victims in 43 Years for Bill Cosby."
But Cosby's attorney stated that the decision to dismiss the lawsuit was made to allow his legal team to focus on the more pressing criminal matters. Cosby is due back in court on Sept. 6 for a pre-trial hearing regarding the aggravated indecent assault criminal case.
Cosby's Attorney Angela Agrusa released the following statement regarding the dismissal to BuzzFeed News:
Last week, Judge Robreno denied in substantial part the motions to dismiss filed by American Media, Inc. (publisher of National Enquirer), Andrea Constand, and her lawyers.

With a court validation of his ability to proceed forward in that action to protect his own rights, Mr. Cosby has today stepped away from that suit and will instead focus his efforts on defending himself against the claims that have been lodged against him.
Cosby's request for dismissal filed in Pennsylvania federal court was made "with prejudice," meaning he gives up the right to ever refile the case.

"We were always confident that AMI had not breached any agreement with Mr. Cosby, and we are pleased that he has decided not to pursue the litigation further," an AMI spokesperson said in a statement.
Constand's attorneys lawyers released this statement to BuzzFeed News' in response to the dismissal:
" Last week, Judge Robreno dismissed the lawsuit filed against our client Gianna Constand in its entirety. The Court also dismissed all of the baseless claims brought by Cosby relating to the defendants' cooperation with law enforcement. Today, Cosby has dismissed the few counts that remained. Andrea and Gianna stood firm against this blatant attempt at intimidation and the dismissal is a victory for all victims."
Cosby has been accused of sexual assault by more than 40 women over the years, but has denied all allegations against him.