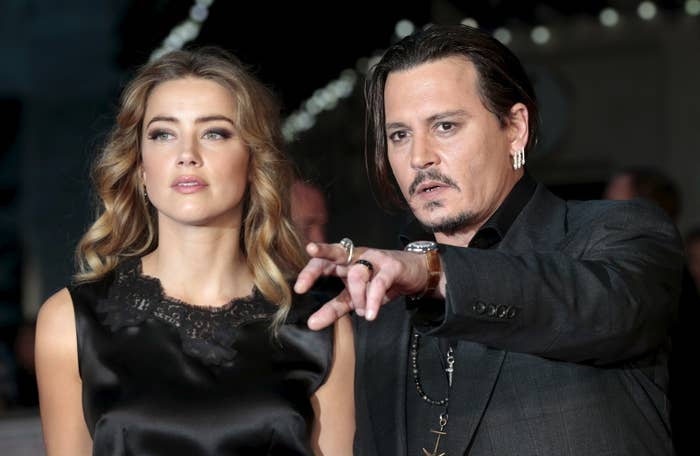 A Los Angeles judge on Friday declined a request by Johnny Depp's attorney to force estranged wife Amber Heard testify prior to a trial on her restraining order against the actor.
Depp's attorney, Laura Wasser, had sought to depose Heard prior to the June 17 hearing on the restraining trial, arguing that she has "refused to produce documentation that supposedly support her allegations" of physical abuse.

Heard is seeking to make the restraining order against Depp permanent.

"Amber has tried her claims in the media," Wasser told the court. "It is now time for her to do so in a court of law, under oath."
Heard's legal team argued their client had been given only nine days notification of the deposition request, instead of the required 10. In addition, they pointed out that Heard will be out of town until next Thursday in prearranged engagements, including a friend's engagement party in New Jersey and a costume fitting in London for the The Justice League movie.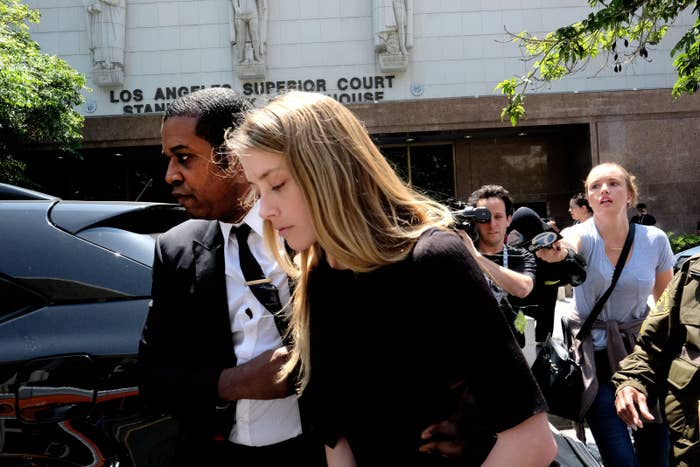 "I remain willing to attend my deposition at a mutually convenient date in the future," Heard stated in court filings.
Heard was granted a restraining order against Depp last month after claiming repeated physical and verbal abuse, shortly after filing to end their 15-month marriage.
Heard claims the Pirates of the Caribbean actor is abusing drugs and alcohol, and that he has a "short fuse."
On Friday, Los Angeles County Superior Court Judge Carl H. Moor denied the Wasser's request, agreeing that Heard had not been given proper notice.

Both sides are planning on presenting multiple witnesses at next week's trial, which could last multiple days. Heard's team demanded that Depp attend the hearing, but stopped short on Friday of filing a subpoena compelling him to appear.
In preparation for the hearing, Depp's attorney is demanding all written communications between Heard and Depp, as well as between Heard and her friends IO Tillet Wright and Elizabeth Marz — a request that is being contested. The court did order the deposition of Heard's close friend, Raquel Pennington, who claims to have witnessed some of the abuse.
According to the court papers, it appears some discussion of settlement talks had fallen through.