Adam Levine Offers To Pay For Christina Grimmie's Funeral, Brother Says
The Voice coach reached out to the slain singer's mother and offered to cover the costs of Grimmie's funeral, her brother said Monday.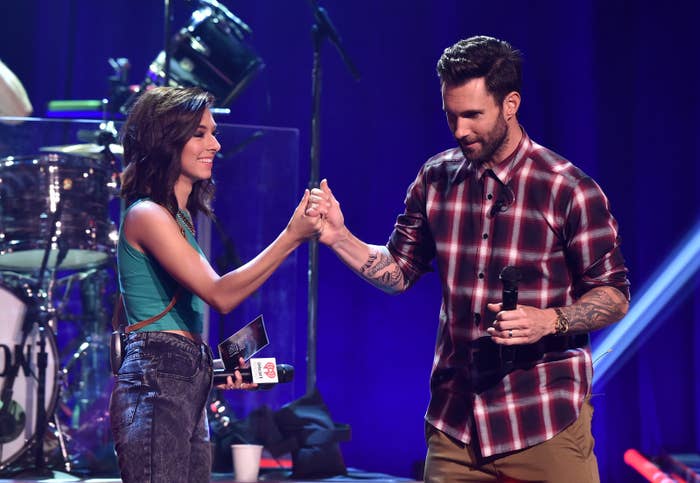 Adam Levine has offered to pay for Christina Grimmie's funeral costs, according to a Facebook post by the slain singer's brother.
Marcus Grimmie wrote that he was "blown away" when he found out Monday that the Maroon 5 frontman who served as his sister's coach on The Voice had called his mother directly with the offer.
Levine's representative confirmed to BuzzFeed News the singer did indeed make the gracious offer to Grimmie's family.
Christina Grimmie, 22, was gunned down by 27-year-old Kevin James Loibl, who police believe may have been a deranged fan, after performing at a concert Friday night at the Plaza Live venue in Orlando.
Marcus said he was also moved by the outpouring of support from fans who responded to Christina's manager's GoFundMe page to support the family.
The more than $175,000 raised so far will allow his family to move out of their house, he added.
"Words cannot express...literally I have no words," Marcus wrote in response.
"I promise, both my parents and I will read every one of these personalized messages," he added. "I'm so blown away by everything right now. But all I can say is thank you. And Christina will be missed and never ever forgotten."
A candlelight vigil was planned for Monday night in New Jersey in his sister's honor.