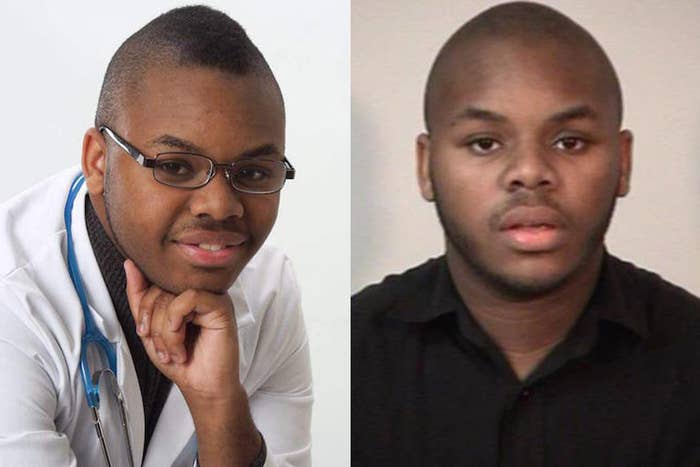 Malachi Love-Robinson, a 19-year-old man who was arrested multiple times for allegedly posing as a doctor in Florida, has been arrested again, this time on suspicion of trying to fraudulently buy a luxury car in Virginia.
Stafford County sheriff's deputies were called to the Kargar Motors Car Dealership Friday when employees became suspicious over Love-Robinson's behavior, including putting an elderly woman's name down as a co-signer on the credit application for a $35,000 Jaguar, officials said.
Employees searched Love-Robinson's name on Google and found out that he had been arrested numerous times on fraud-related charges in Florida, according to the Stafford County Sheriff's Office.
Employees alerted authorities believing that Love-Robinson was trying to fraudulently buy the Jaguar, and that he was stealing money from the woman he claimed to be his mother, officials said.

The woman later said she was a distant relative of Love-Robinson, whom he considered to be his godmother, officials said.

Once at the dealership, deputies asked the woman if she would willingly co-sign to purchase the car, but she said no. They showed her the credit application filed out by Love-Robinson that included her social security number, officials said.
A subsequent search of her credit history revealed there were two other loan applications submitted in the last couple days with her information, and $1,200 charge the day before for two iPads and a cell phone.

Love-Robinson had allegedly been bragging to the dealership employees earlier that day about two iPads he recently purchased. The iPads were seized along with other items during his arrest.

Love-Robinson was arrested on suspicion of making false statements to obtain credit, obtaining money by false pretenses, and identity fraud. He is being held in the Rappahannock Regional Jail without bond.
Love-Robinson first made international headlines when he was arrested in February for practicing medicine in Florida without a license. He was then rearrested a month later on charges of larceny and identity theft. His trial regarding posing as a doctor and stealing money from one patient in Florida was postponed until November because his current lawyer is reportedly considering pursuing an insanity defense.