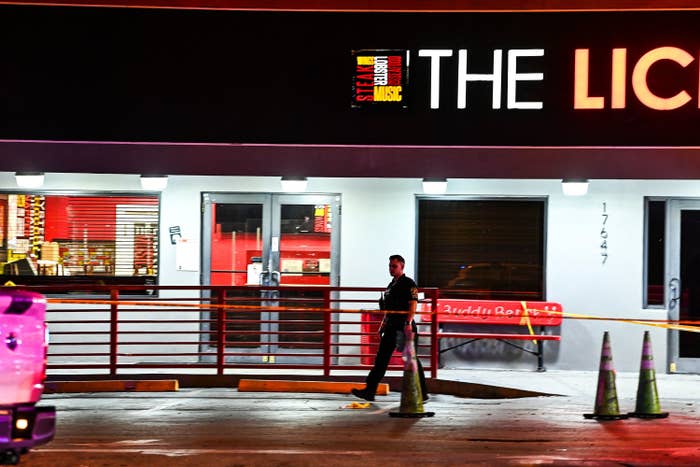 Ten people were injured in a shooting outside a restaurant in Miami Gardens, Florida, on Thursday night, where rapper French Montana was filming a music video, according to officials and witnesses.
The Miami-Dade Fire Rescue responded to reports of a mass casualty incident just before 8 p.m. When fire units arrived at the scene, they encountered multiple people with "traumatic injuries," the MDFR told BuzzFeed News in a statement. Firefighters later found more injured people outside a fire station nearby.
Four people took themselves to local hospitals, and the MDFR transported six more to trauma centers by ground and air rescue. One victim is in critical condition, the Miami Herald reported, citing an unnamed source.
No suspect has been identified, police spokesperson Diana Delgado-Gourgue told BuzzFeed News. The investigation is ongoing.
Witnesses told 7News that the shooting broke out while rapper French Montana was filming a music video outside The Licking, a popular soul food restaurant co-owned by DJ Khaled, who is also the chain's brand ambassador.
The restaurant told CNN in a statement that staff did not know that a video was being shot and only found out last minute that French Montana was filming a scene in the parking lot out back.
"We have no idea what actually took place," the restaurant told CNN. "The Licking restaurant has nothing to do with the incident and has given police the necessary footage requested."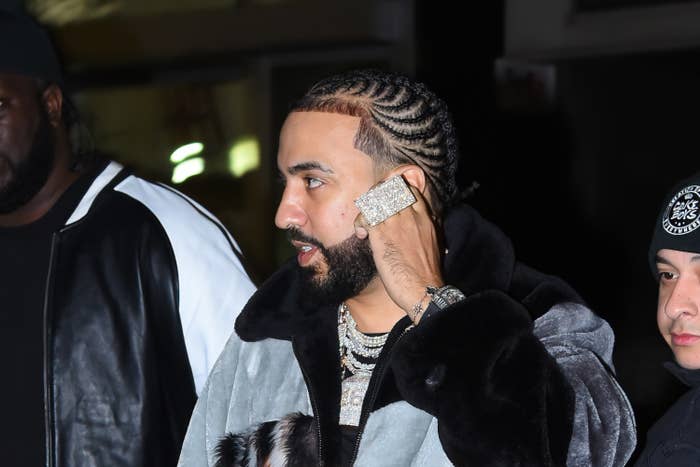 Video shared by rapper Ced Mogul with NBC6 shows French Montana and New Orleans rapper Rob49 in a red shirt inside a car as filming was underway before the shooting broke out.
Graphic footage circulating on social media shows people lying on the ground in pools of blood outside The Licking.
Managers for French Montana and Rob49 did not immediately respond to requests for comment.