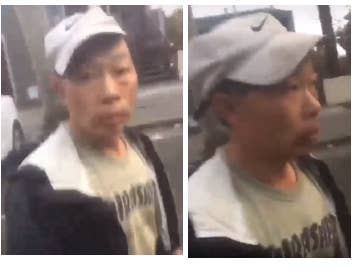 A suspect involved in the filmed attack and robbery of an elderly Asian man in San Francisco was arrested Thursday, police said.
The incident, in which the 68-year-old man was attacked and his cart of recyclables stolen as a group of bystanders mocked him, was caught on video and posted online earlier this week.
The recording shows a black man wheeling away a cart of recyclables the man had collected. When he tries to run after it, the man robbing him turns back and swings what appeared to be a broomstick at his head.
Meanwhile, a group of people standing around with their phones out are seen in the video taunting the man as he's attacked. At one point, someone yells, "I hate Asians!"
The video went viral when it was posted on Twitter, prompting outrage on social media and in San Francisco's Asian American community.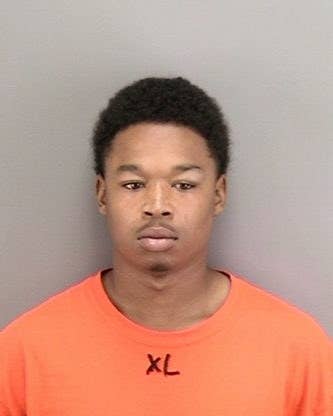 The suspect arrested Thursday, 20-year-old Dewayne Grayson, is believed to be the person who filmed and posted the video online, police said.
He was charged with robbery, elder abuse, a probation violation for a prior robbery conviction, and a hate crime enhancement, according to the statement.
Police said they were made aware of the video on Monday. The attack took place in the Bayview–Hunters Point neighborhood, where Asians make up the largest number of people living in poverty.
The victim was hit on the back of his head. "He had a complaint of pain but no visible injury," police said.
An official GoFundMe by the Community Youth Center of San Francisco has raised more than $57,000 for the man and his family.
Meanwhile, police are searching for another suspect from the video.
Warning: The video below contains violence and racial epithets.
A second video that emerged from the incident led to more backlash, ABC7 reported.
That video, which shows two officers from private security firm Critical Intervention Patrol (CIP) at the scene, led to a wave of angry reviews on the company's Facebook page accusing its officers of allowing the attack to happen.
The company said it was investigating the incident and has placed the two employees on administrative leave.
Daniel Francom, the CIP president, declined to comment further on the investigation Friday, but told BuzzFeed News that the status of the officers and their involvement in the investigation "is 100% classified."
On Friday morning, CIP posted a statement on Facebook saying the officers only arrived at the scene after the incident. They tried to disperse the crowd and get some information from bystanders, but they were berated and yelled at, the company added.