Police in Anchorage, Alaska, arrested a man on a first-degree murder charge on Tuesday in connection with an SD card found on a street that contained footage of a woman being brutally murdered.
Officials arrested Brian Steven Smith, 48, as a suspect in the case, the Anchorage Police Department said in a statement released Wednesday.
According to police, the memory card was handed over to authorities on Sept. 30 by a woman who said she found it on an Anchorage street.
Two days later, police were notified about a dead body found along a highway.
Officials believe the remains belong to the woman in the videos and are working to identify her and inform her next of kin.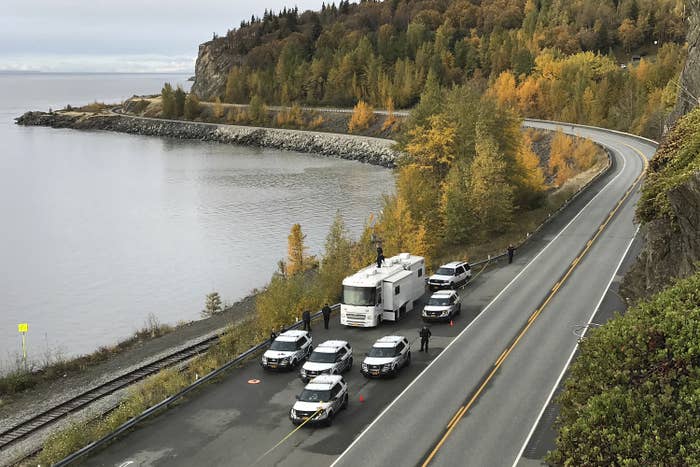 According to a charging document reviewed by BuzzFeed News, the memory card contained 39 images and 12 videos. It was titled "homicide at midtown Marriott."
The document laid out graphic details of the videos and photos. The images show the woman, who is identified as "possibly Alaskan Native" in the document, naked, with serious injuries on several parts of her body. The videos depict the woman being viciously attacked and strangled.
Anchorage police spokesperson MJ Thim said officials believe Smith took the videos and photos himself, the Associated Press reported.
Thim told BuzzFeed News that police have no further information to release at this time.

During the investigation, detectives identified an accent from the man in the videos and recalled a prior investigation involving Smith, the charging document said.
Smith is a native of South Africa but lives in Anchorage. It's unclear whether he has legal representation at the moment.
Alaskan women are in more danger of being murdered by a man than women in any other US state. According to a 2016 Violence Policy Center study, the homicide rate in Alaska for women murdered by men was nearly three times the national average.