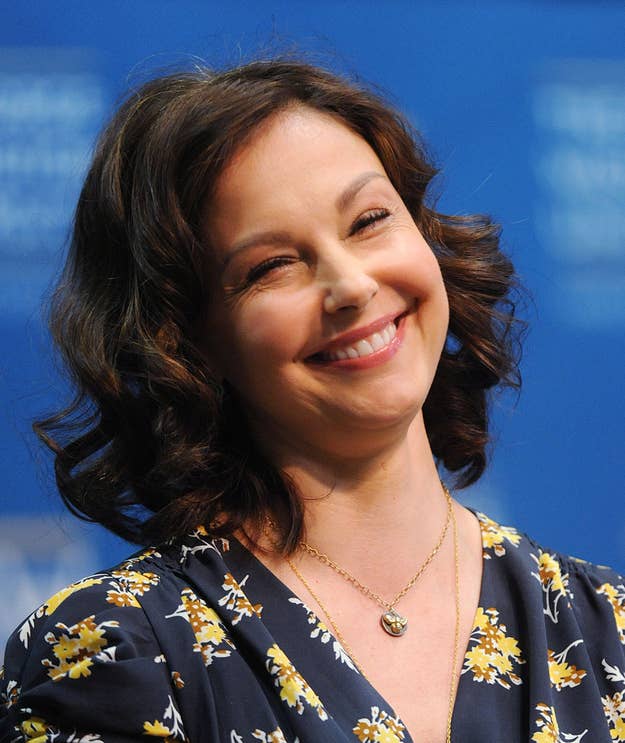 Actress Ashley Judd held her bluegrass culture banner high Friday afternoon in a speech at George Washington University on women's reproductive health, further fueling speculation that she is mulling a U.S. Senate run against Kentucky Sen. Mitch McConnell in 2014.
But her efforts to gussy up up her attachment to the south during the speech and Q&A session — complete with words like "feller," "mawmaw," and "y'all" — were met with some skepticism by political observers on Twitter, and in her home state.
"She needs to come home and have the conversation with Kentuckians about whether or not they want her to run," said Democratic operative Dale Emmons.
He added that her accent and use of "y'all" might be authentic, but she should use that voice in her home state before considering a run.
"The road to victory is not through Hollywood, Washington DC and New York," Emmons said. "It's through Paducah and Lexington and Louisville. We're Southerners and we expect you to come talk to us."
If she does run in 2014, Emmons said, the focus should be on bringing down McConnell.
"This is not a movie role, this is a job application," Emmons said. "The guy she might be running against needs to be held accountable. She must make senator McConnell the issue, not herself. That's my problem with her."
Some of Judd's past statements have been criticized as far left of Kentucky's conservative leanings.
She's said it is "unconscionable to breed" when there are hungry children in the world and has criticized western marriage traditions as patriarchal.
A few people familiar with Kentucky weighed in:
But at least it wasn't the first time she used the word "feller." Last April, she tweeted this: