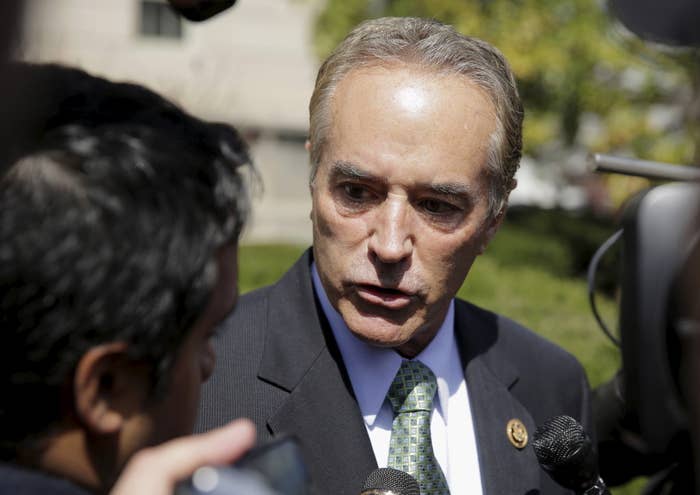 Republican Rep. Chris Collins of New York said on Wednesday that many of his House colleagues are supporting Donald Trump "quietly", but not publicly endorsing the GOP frontrunner.
"Many members are supporting Trump quietly," Collins told New York radio host Bob Lonsberry. "They don't like Ted Cruz at all, and for various reasons unique to their particular congressional districts they're not formally endorsing Mr. Trump."
Collins, who became the first member of Congress to endorse Trump in February, said he'd gotten "no negative feedback" from other Republican over his support for Trump and that his colleagues "know" that Trump will be the party's nominee.
"But I've had absolutely no negative feedback," Collins said. "In fact, pretty much on the House floor people know he will be our nominee. With very few exceptions, four or five individuals, everyone's saying they will support the nominee. Paul Ryan has said that. And if it's Donald Trump, they're gonna support him, as we all need to do to defeat Hillary Clinton and the progressive liberal campaign."