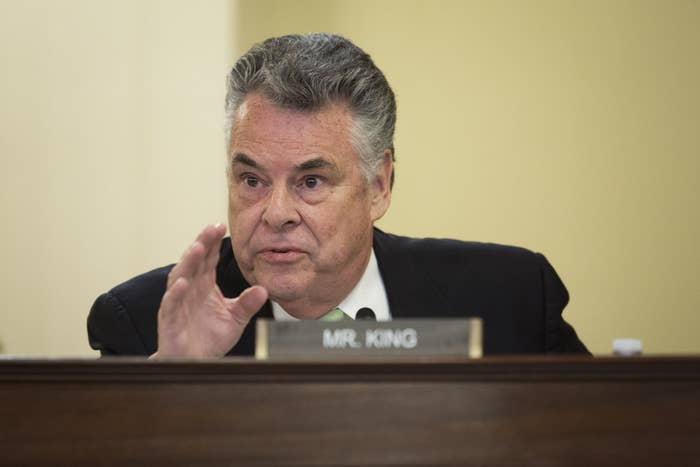 Republican Rep. Peter King of New York said in a radio interview on Wednesday that "foreign countries are concerned" about Donald Trump, suggesting that the Republican frontrunner's unpredictability could frighten America's allies.
"Listen, he's a smart guy," King said on Imus in the Morning. "I just think that if everything is put on the table for him, if all the options are given to him, he is obviously smart enough to make the right decision. But from what I understand during the campaign, it's basically a one-man band with maybe 3 or 4 people around him and he just goes with this stuff. So when you're president, you can't do that."
King continued, "And I know that foreign countries are concerned. Not even because they're for him or against him. But you have to have some kind of permanence to American policy or some sort of stability to it, so they know where you're coming from. And I think that could end up scaring off both enemies and allies. And the last thing you want to do is scare off your allies."
King has said he would support Trump if he were the nominee, but voted for John Kasich in the New York primary on Tuesday. He has also routinely and viciously criticized Ted Cruz throughout the presidential campaign, and in the interview with Imus, King took a victory lap over Cruz's defeat in the New York primary.
"I can't control my glee and my joy and my happiness that Ted Cruz got crushed last night," King said of the Texas senator's third-place finish in Tuesday's primary. "Crushed."
"Creepy is the best way to put it," King added of Cruz. "He's diabolical. He's anti-New York. He's just a bad guy and I'm really glad to show the New York voters caught on to him. He made that one trip into the south Bronx and they chased him out of there. And that was basically it. I mean, he's such a phony."