Jeb Bush: "I'm Sure It Will Help" Rubio To Have Nikki Haley Endorsement
Bush says he thinks the support of the South Carolina Gov. will help his rival in the days leading up to the primary.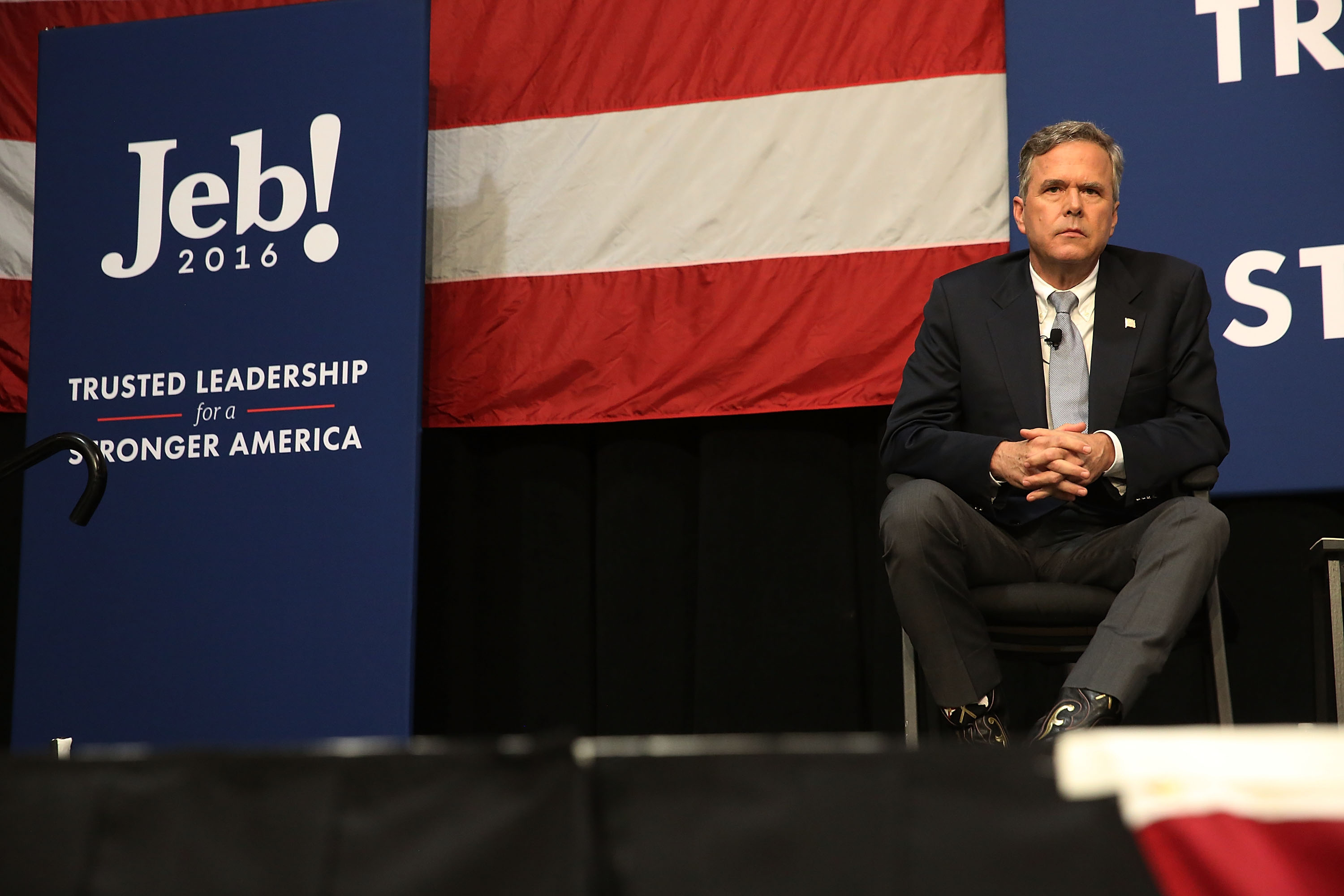 Jeb Bush said on Thursday that he was surprised and disappointed that South Carolina Gov. Nikki Haley endorsed Marco Rubio, adding that he thought Haley's support would give Rubio a boost in the coming days.
"She's a great person and so I'm sure it will help Marco to have a popular governor campaigning with him over these last few days. It doesn't stop me from making my case that I can be commander-in-chief from day one," Bush said, noting that he campaigned for Haley when she was running for governor and saying he thinks he "raised more money for her out of state than anybody else."
In the interview on the Hot Talk Morning Show on South Carolina radio, Bush, who was considered in the running for Haley's endorsement prior to the state's primary on Saturday, reiterated that he was surprised and disappointed in the governor's choice, describing the race as a "dead heat for 2nd place."
"I was surprised because a) we're in a dead heat for 2nd place between Ted Cruz, and myself, and Marco Rubio," the former Florida gov. said. "Nikki Haley is an extraordinary person, great governor, and normally governors like to have people with executive experience and Marco Rubio is a gifted politician but he has nothing in his experience that would suggest that he could make a tough decision. He might be able to, but there is nothing in his past that would suggest it, whereas governors as you know have to make tough decisions each and every day."
Bush continued, "So we're moving on, we're fighting on, I was disappointed that she made this choice because she's a very competent and capable leader."