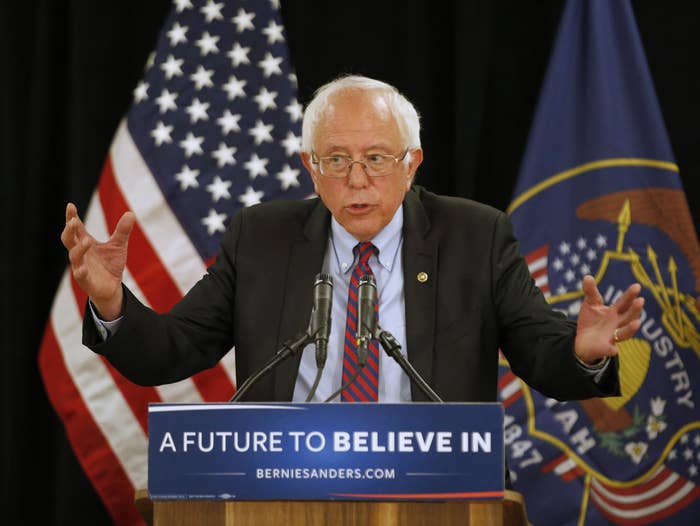 Bernie Sanders joked on Monday that, when a topless woman interrupted his rally on Saturday to protest Donald Trump, he tried "very hard to get every detail" of the message on her chest.
"I was trying very hard to get every detail," Sanders said when asked on the Arizona radio station KTAR if he could read the words on the front of her body. "No, just kidding. No."
The host laughed and said that he actually had tried very hard to read the words (which read "hate speech is not free speech"), to which Sanders quipped, "You were really studying the issue as an investigative reporter, was that what you were doing? Good. That's what a reporter should do."
Sanders then seamlessly pivoted from the subject of the woman's breasts to his economic message.
"No, actually, I was trying to focus on a couple of other things," he said. "And what we were focusing on is the disappearance of the American middle class, the fact that almost all new income and wealth is going to the top 1% and that we need to create an economy that works for all of us and not just wealthy campaign contributors."
The interview also concluded on an odd note, with the host performing an impression of the Vermont senator. Sanders, who noted that "Larry David has set a very high bar" for impressions of him, ultimately gave the interviewer a "B" grade, saying there was "room for improvement."
This is the woman: