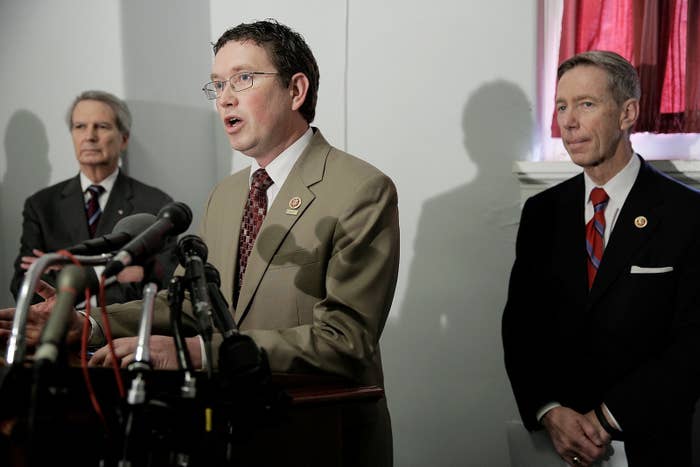 Republican Kentucky Rep. Thomas Massie defended his support for Donald Trump in a radio interview on Wednesday, saying that the Republican nominee would bring change — though he also said he didn't know the change would necessarily be good.
In the interview with host Brian Thomas on 55KRC Ohio radio, Massie said he was "more excited to vote for Trump than I was to vote for Romney-Ryan."
"I think you're more likely to get change," he explained. "I don't know if it's gonna be a good change, but you gotta break eggs to make an omelette."
Massie suggested later in the interview that some Republicans in Washington, including Paul Ryan, might prefer that Hillary Clinton win.
"Frankly, I still think Paul Ryan's having a hard time getting on board," the Kentucky congressman said of the Speaker of the House. "And I don't think he's a Gary Johnson voter. I'm just gonna tell you. I think some of these guys would secretly in their hearts rather have Hillary win and they'll take a crack at it in 2020 than to have
Donald Trump win and upset their apple cart and their agenda that they've laid out for this country."