Ed Rendell: "No Question" That FBI's Findings Have Damaged Clinton
The chairman of the Philadelphia Host Committee for the Democratic National Convention says that the FBI director's comments on the investigation into Hillary Clinton's private email system has damaged the presumptive Democratic nominee.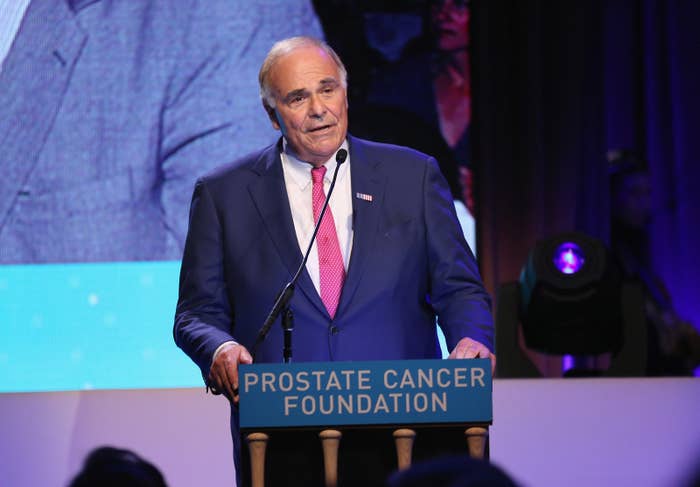 Former Pennsylvania Gov. Ed Rendell said on Tuesday that there was "no question" the FBI's findings in its investigation into Hillary Clinton's private email system had damaged her in the presidential race.
Asked on The Rich Zeoli Show on 1210 WPHT Philadelphia radio whether he was angry with how FBI director James Comey presented the findings, Rendell said that though the comments have hurt her in the polls, he isn't angry about it.
"They have, but I'm not angry at him," Rendell said. "I mean, I think he called it fairly. I mean, he made it clear when he appeared before the House committee that she didn't lie, that the material that he said was classified, he said was classified after the fact. The 122 e-mails that he said initially were classified, 119 were classified after they were sent or received by the secretary. And the 3 that were marked classified at the time, all 3 were marked improperly. So he cleared that up."

Rendell, who is the chairman of the Philadelphia Host Committee for next week's Democratic National Convention, continued, "And look, I think I told you the first time we talked about this two years ago, that Hillary Clinton made a mistake, a significant mistake and the voters have the right to judge that and weigh that in determining whether they want to vote for her."
When the host said he thought Comey's comments on the investigation have been damaging, Rendell replied, "Oh, there's no question, but I don't blame him for it."