Chris Christie Launched His First Campaign On Assault Weapons Ban
"In today's society, no one needs a semi-automatic assault weapon," the latest Republican presidential candidate said in 1993.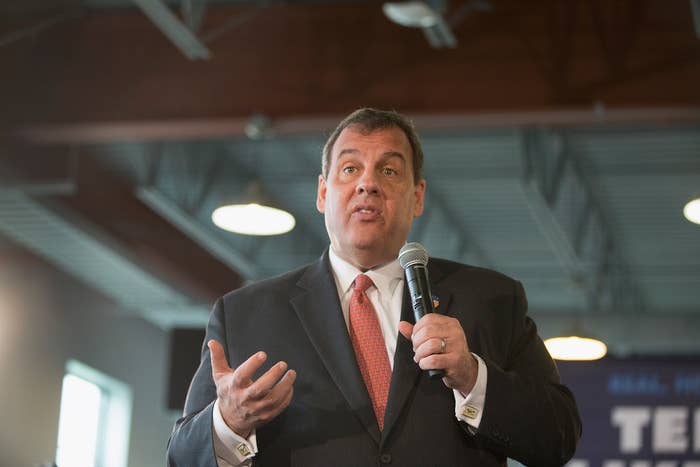 In 1993, now-New Jersey governor and GOP presidential candidate Chris Christie launched his first political campaign on a message at odds with many Republican primary voters: banning assault weapons.
At the time, Christie, a lawyer, was a long-shot primary challenger of the well-established New Jersey Senate Majority Leader John Dorsey, who had held the Morris County seat for 16 years. But with Republican efforts to repeal the state's assault weapons ban faltering, Christie tried to steal Dorsey's seat by casting himself as a critic of Dorsey's attempt to scuttle the ban.
"The issue which has energized me to get into this race is the recent attempt by certain Republican legislators to repeal New Jersey's ban on assault weapons," Christie said in a statement announcing his campaign, according to a Newark Star-Ledger story from April, 1993. "In today's society, no one needs a semi-automatic assault weapon."
Christie further argued that, "we already have too many firearms in our communities," and vowed to halt the "weakening" of gun regulations.
In the end, Christie's bid for the state Senate would be derailed by his failure to obtain the required number of signatures to run.
Christie became the latest Republican to enter the presidential primary fray on Tuesday, telling voters he is "tired of hand-wringing and indecisiveness and weakness in the Oval Office" and that he will be "telling it like it is."