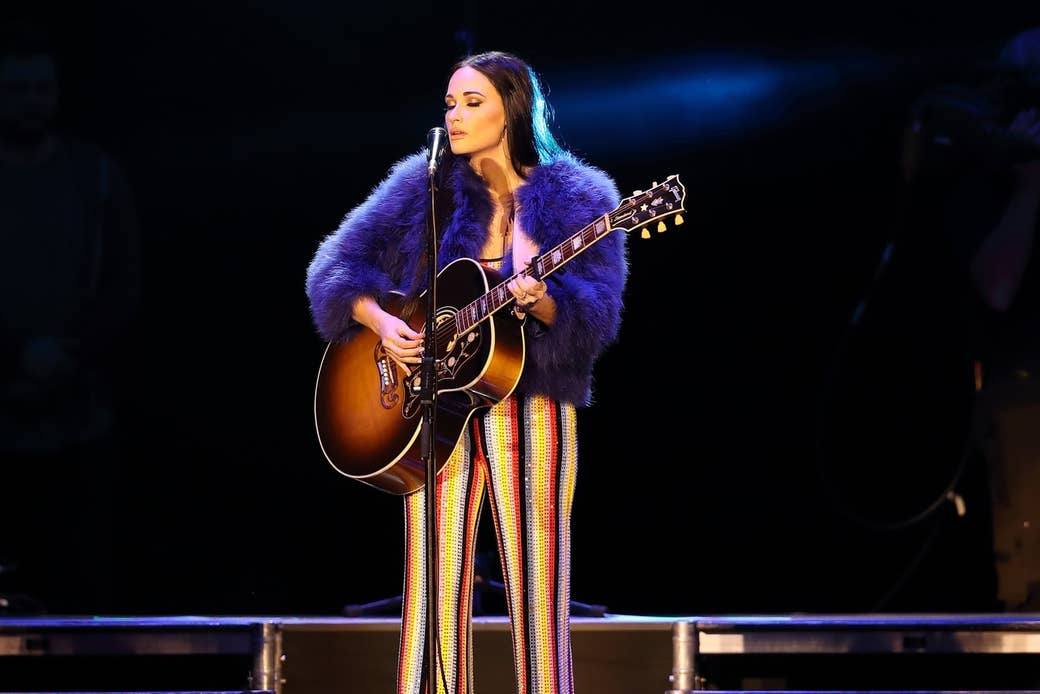 Growing up queer in flyover country, much of the world around me felt alien and unsafe. I spent the first two decades of my life in Minnesota, "Land of 10,000 Lakes," each one teeming with fish I never felt heterosexual enough to catch. During adolescence I mowed farm grass on a John Deere and rode down flat highways on my mom's Harley Davidson, and one of the first guys I dated took me out for a theoretically romantic evening on the back of an ATV — but I so often felt like I was playing someone else's role. By the time I was out as queer in high school, I had to spend weekends in rural Wisconsin, just down the road from a dusty speedway. Any time I heard the yeehaw-ed exclamations from one its rousing drag races echo out into the silent countryside, I tensed up.

Country music usually accompanied those races, and it exemplified the parts of Midwestern culture that I had the hardest time connecting with. That music was always part of the soundtrack to my childhood — Faith Hill and Toby Keith on the radio as my mom drove me around, playing during school and sporting events, advertised on the roadside billboards that towered over cornfields. But like those billboards, it felt out of my reach. As a queer kid, it wasn't for me. In fact, like so much of the culture around me, the genre's conservative politics and gender norms — which you could hear in songs like Keith's "Courtesy of the Red, White and Blue"("'Cause we'll put a boot in your ass / It's the American way") or Trace Adkins' "Rough & Ready"("Gun rack, ball cap, don't take no crap / Ain't a pretty boy-toy") — have made it seem openly hostile.
But Kacey Musgraves, whose new album Golden Hour arrives on March 30, is a horse of a different color. And listening to her music — which is indisputably country, whether country DJs play her singles or not — I feel as if she's finally inviting me to a party I've stood at the margins of for so long. This is truer than ever on Golden Hour, her most fully realized record yet, and easily her most boundary-defying. It proves that Musgraves is here to stay, and that she's not going to stop being weird and welcoming.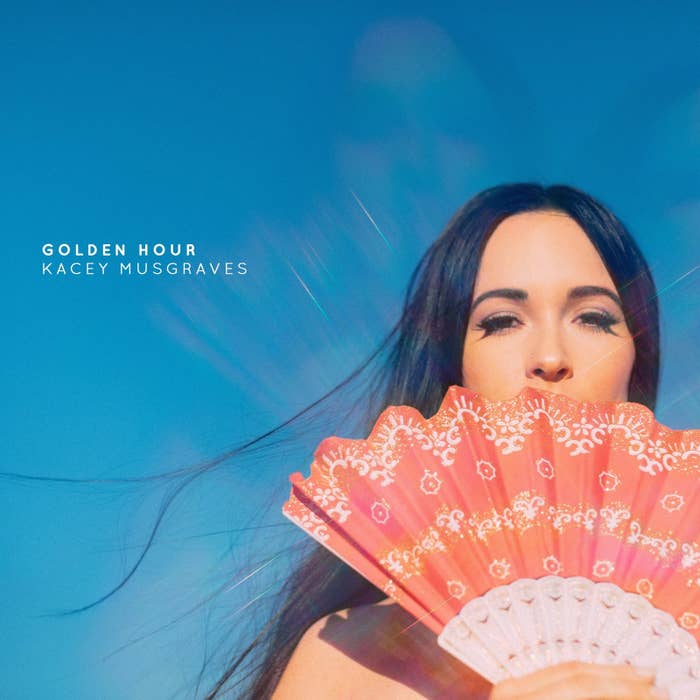 Musgraves grew up in Texas and launched her career from Nashville in 2013, with her major-label debut Same Trailer Different Park, which won a Grammy for Best Country Album. It also featured the single "Follow Your Arrow," which made it clear from the beginning that Musgraves wasn't trying to sneak her embrace of queerness in the back door of subtext; she placed it front and center. That frankness is the leading explanation for why she has never been (and may never be) a darling of country music's radio gatekeepers. But she is one of the most popular and critically acclaimed country artists in the wider pop music universe right now, and notable for being one of the few who's vocally supportive of queer people in both her public statements and her music.
Musgraves has never identified as queer herself, but has spoken often about the importance of being an ally. Writing a letter to the LGBT community for Billboard in 2017, Musgraves explained that she "wasn't always so open-minded," but after people close to her came out, things shifted: "It started to enrage me that I'd had some previous misunderstanding about a group of people that I now love so much and have so much in common with."
Last week Musgraves joked on Twitter, "I want a gay, collective 'you're doing amazing sweetie'" — and in the lead-up to her new album, she's already getting it: Fader's Myles Tanzer reflected on her "vocal queer fanbase" in a glowing profile, and BuzzFeed's Matt Stopera proclaimed her "the best thing to happen to music since Britney Spears."
Part of what sets Musgraves apart in the world of country and endears her to queer fans is her playfulness and tongue-in-cheek flamboyance, exemplified in songs like "Biscuits," a single from her second album Pageant Material (2015), for which she's dolled up like a beauty queen on the cover. She gleefully sends up visual trademarks of her genre — her hair is huge in the "Biscuits" video, which opens with her in a bonnet, churning butter.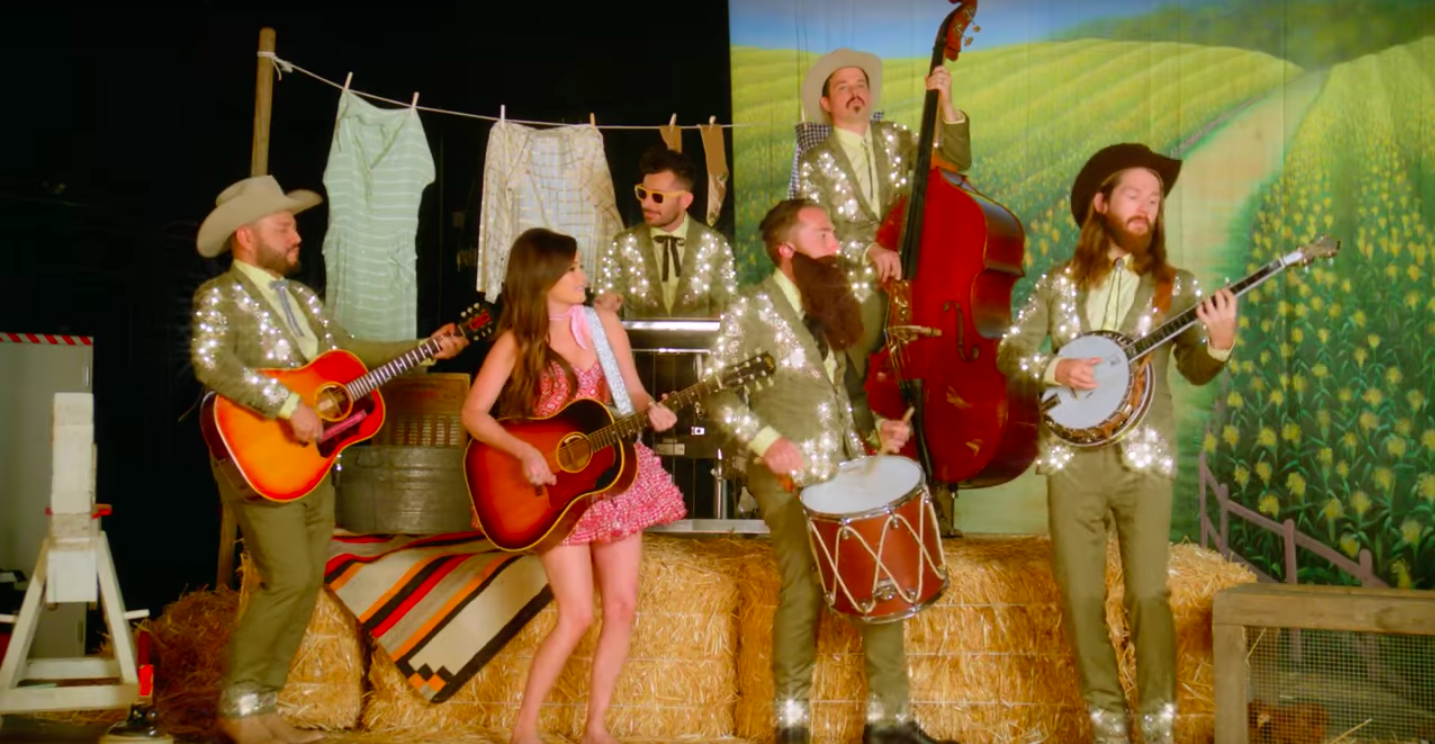 But it's more than camp; after all, queer people are accustomed to engaging in the aesthetic when we do not find ourselves in the explicit. More than anything, it's Musgraves's direct approach to celebrating nonconformity — rather than romanticizing tradition.
"Say what you feel / love who you love," Musgraves sings on the CMA-winning song "Follow Your Arrow," which she cowrote with queer musicians Brandy Clarke and Shane McAnally. "Kiss lots of boys / or kiss lots of girls, if that's what you're into."
This simultaneously radical and casual embrace of queerness is part of how Musgraves makes the old seem new again. In her music, it's the values of country that have been given the update, not just the sound. Her themes draw deep from Americana, trailer parks, and small towns — familiar country music imagery — and yet the lyrics take the genre somewhere necessary and new. As the New York Times' Jon Caramanica wrote in 2016, she is "both the keeper of the genre's old rules and also its leading internal dissenter."
Much of mainstream country music signals or valorizes the virtues of rigid gender roles; Brad Paisley's late-2000s country smash "I'm Still A Guy" is one of the more ridiculous examples — "Yeah, with all of these men lining up to get neutered / It's hip now to be feminized / But I don't highlight my hair / I've still got a pair / Yeah, honey, I'm still a guy" — but even recent hits like Blake Shelton's country radio chart-topper "I'll Name The Dogs" include lines like "you be the pretty and I'll be the funny." Musgraves, on the other hand, makes it amply clear she is not here to tell other people how to live their lives.
While she's more overt than just about anyone who has come before her, Musgraves joins a lineage of country artists who have offered estranged queer people a channel back into the genre. Most have been heterosexual women, whose music is less likely to employ chest-beating masculine tropes — singers like Wynonna Judd, Reba McEntire, Martina McBride, and of course Dolly Parton (whom Musgraves called "a huge icon for me" in a recent GQ interview, noting Parton's affection for her own drag imitators and her experiments with musical genre crossover).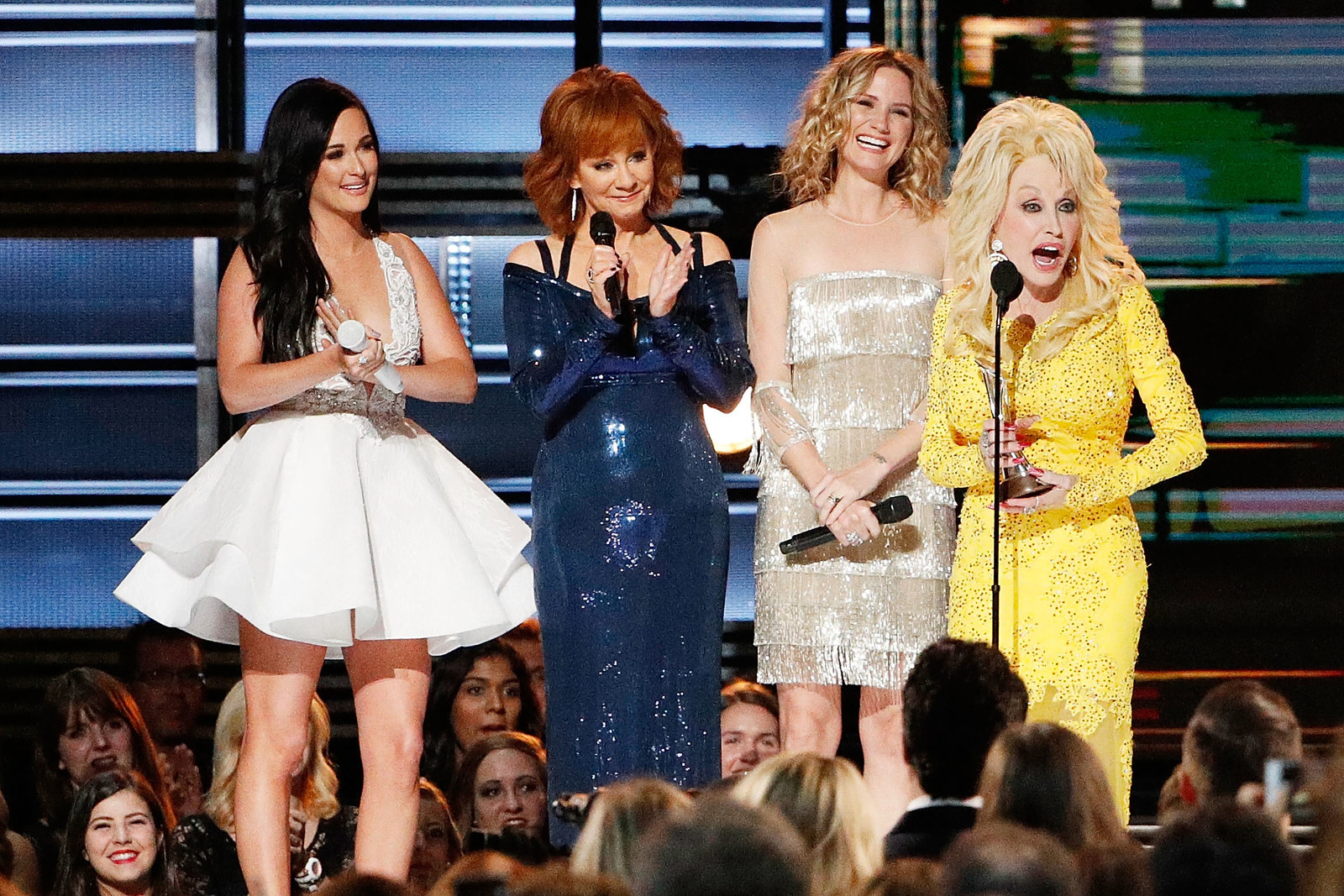 Musgraves's friend Willie Nelson has also been outspoken, and by releasing a cover of a relatively unknown song called "Cowboys Are Frequently Secretly Fond of Each Other" in 2006, he effectively offered the first explicitly LGBT-affirming song by a major country artist. Some of Musgraves' peers in the realm of more experimental or pop-friendly contemporary country, like Sturgill Simpson and Maren Morris, have also been vocal about supporting gay rights.
Of course, in addition to allies, there have long been important queer figures in the genre. All the way back in 1973, Patrick Haggerty, a gay man, released Lavender Country, which has since come to be regarded as the first gay country album. It barely sold 1,000 copies at the time, but in 2014 it was reissued, and he continues to tour. In 2010, Chely Wright became one of the first openly LGBT country stars when she came out in an interview with People magazine. And today country is perhaps queerer than it's ever been, with artists like Trixie Mattel — a popular drag queen, whom Musgraves adores — offering earnest submissions to the genre. Meanwhile, queerly beloved pop stars like Lady Gaga, Kylie Minogue, and Kesha are drawing on the sounds and style of country music, often as a way to reinvent themselves and adopt a more "authentic" approach to their music. Among queer people and many of our favorite musicians, country is hot right now.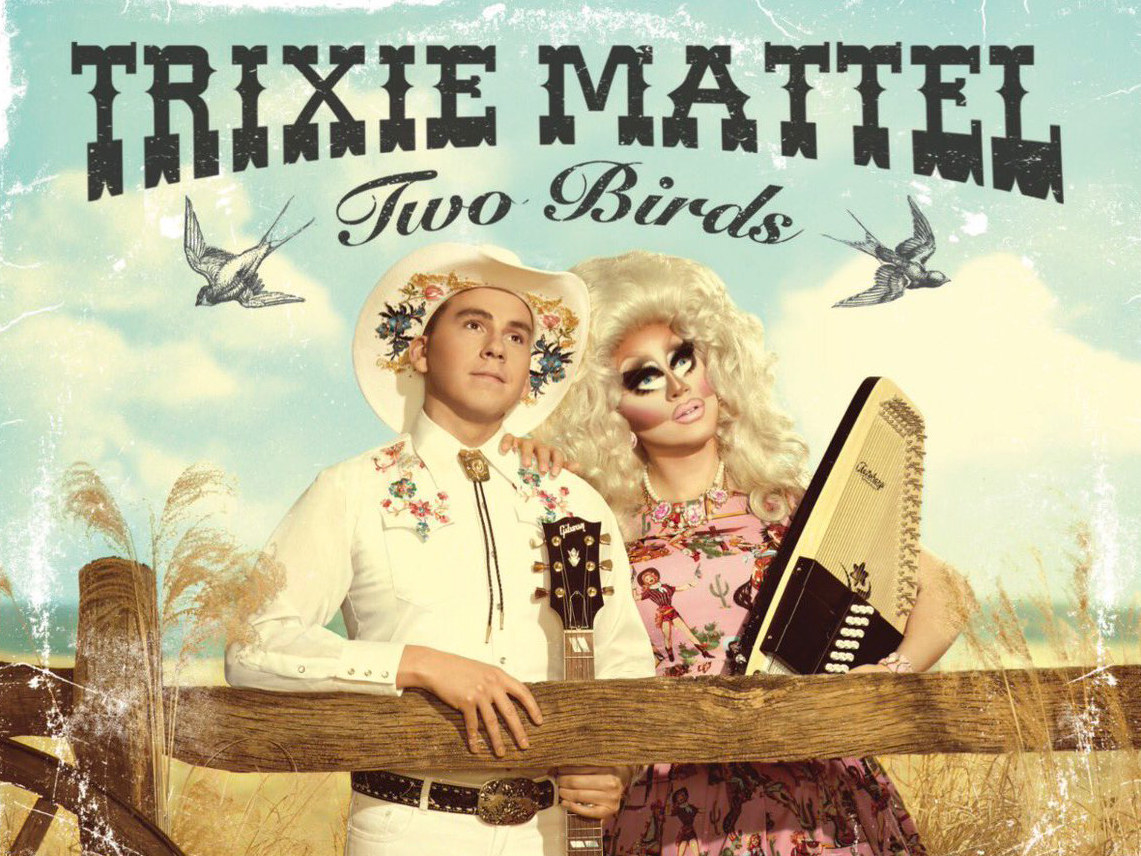 But up until the past several years, moments that made country fandom feel more accessible to me were few and far between. One of the most memorable was the public political awakening of the Dixie Chicks in 2003. While introducing their song "Travelin' Soldier" during a concert in London, lead singer Natalie Maines said, "Just so you know, we're ashamed the president of the United States is from Texas." The backlash from country radio and fans was instantaneous and intense, inspiring CD-destroying parties and death threats. The week the controversy broke, "Travelin' Soldier" was the No. 1 song on country radio; two weeks later it had dropped off the chart completely. Despite going on to win numerous Grammys, including Song and Record of the Year, with later releases, the Dixie Chicks haven't had a top 20 song on country radio since. They paid a huge price, but their willingness to defy country music's deeply ingrained nationalism and tradition gave me hope that the genre's norms might someday be more widely subverted.
Their blacklisting still speaks to the reactionary, narrow-minded tendencies that have made so many queer people, people of color, and women feel unwelcome in the world of country. The genre needs explicitly queer-affirming artists because it has been explicitly anti-queer in the recent past, and much of it continues to be anti-queer today. And that's why Musgraves plays such an unusual and necessary role as an entry point and advocate for the kinds of people who have often felt unwelcome in country fandom, differently from anyone who came before her.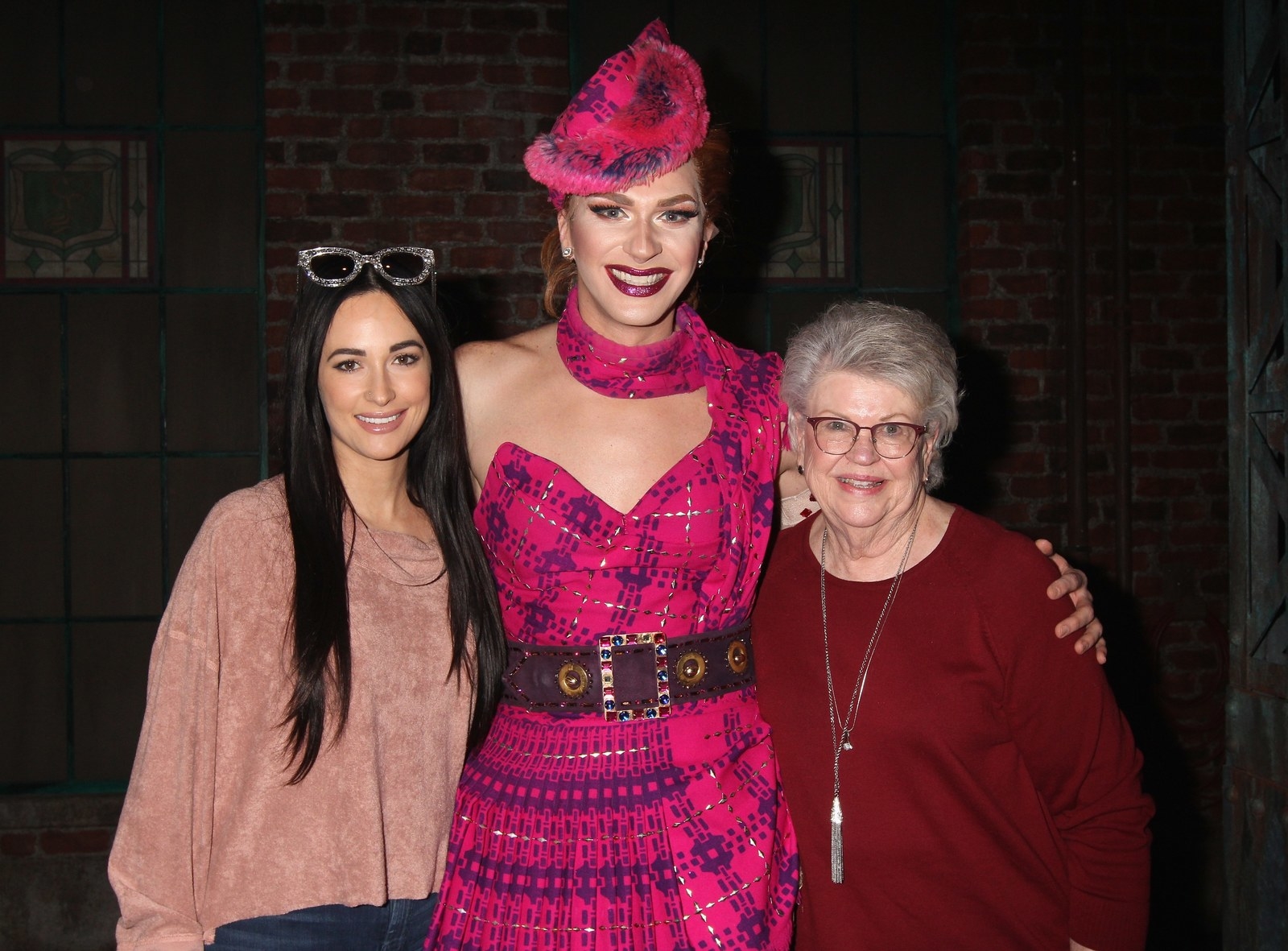 She's unapologetically awkward, an unrepentant stoner whose discography is littered with irreverent updates to traditional country narratives, like "It Is What It Is," an ode to the late-night booty call with an ex that closes her debut album. (Apparently Musgraves' grandmother refers to it as "The Slut Song.") She is an outsider in a genre that valorizes the outsider — but only a particular kind.
Because she doesn't align with its conventions, Musgraves hasn't been fully embraced by some in country music, especially country radio. But that doesn't seem to bother her much. On songs like "Good Ol' Boys Club" and "Pageant Material," Musgraves delights in blowing smoke in their faces and proudly embracing that she isn't going to be everyone's cup of tea. For queer people — especially queer people who have lived in the parts of the US where country music dominates the airwaves — this attitude is not just a way of life, but a means of survival.
Musgraves' disinterest in toeing the party line continues on Golden Hour, her fourth studio album (if you include 2016's A Very Kacey Christmas, which, considering how much this Midwestern queer loves holiday melancholy and all things gaudy and twinkling, can't be overlooked). Where much of her discography has played with the traditional sounds of Nashville, "High Horse" boldly enters with a dancy disco beat; it totally works, but the effect is a little shocking. "Oh What a World" also surprises, pairing an echoing vocoder with delicately plucked banjo. And "Space Cowboy," Golden Hour's haunting lead single, finds her using a more traditionally country sound to flip the myth of the strong and silent cowboy, who is so often at the center of country music narratives.
"You can have your space, cowboy," she sings, the second-long pause of that comma communicating more than most artists can with a whole verse. Good riddance to the archetypal cowboy, she seems to say. And, as I listen, I think that maybe some of his space can go to queers like me.
Golden Hour's closing track, a spare piano-driven ballad about finding hope in difficult times, is, appropriately, called "Rainbow." While it isn't explicitly about the journey a lot of queer people undergo on our way to accepting ourselves, the closing lyrics — "It'll all be alright" — will likely serve as an anthem of consolation and encouragement to many of us, especially those still living in towns or communities where it doesn't feel safe to be fully themselves. It's the kind of reconciliation a celebrated artist like Musgraves, with one foot in the old and the other in the new, is uniquely qualified to make.
Nearly a decade after fleeing a small Minnesota town for Chicago and then New England, I recently moved back to my home state, and it's no coincidence that I've been listening to Musgraves nonstop. Because I'm able to hear so many of my struggles and joys in her music, Musgraves has created a gateway into country fandom that I always craved. And even if I'm still on the outside, she's standing there with me. ●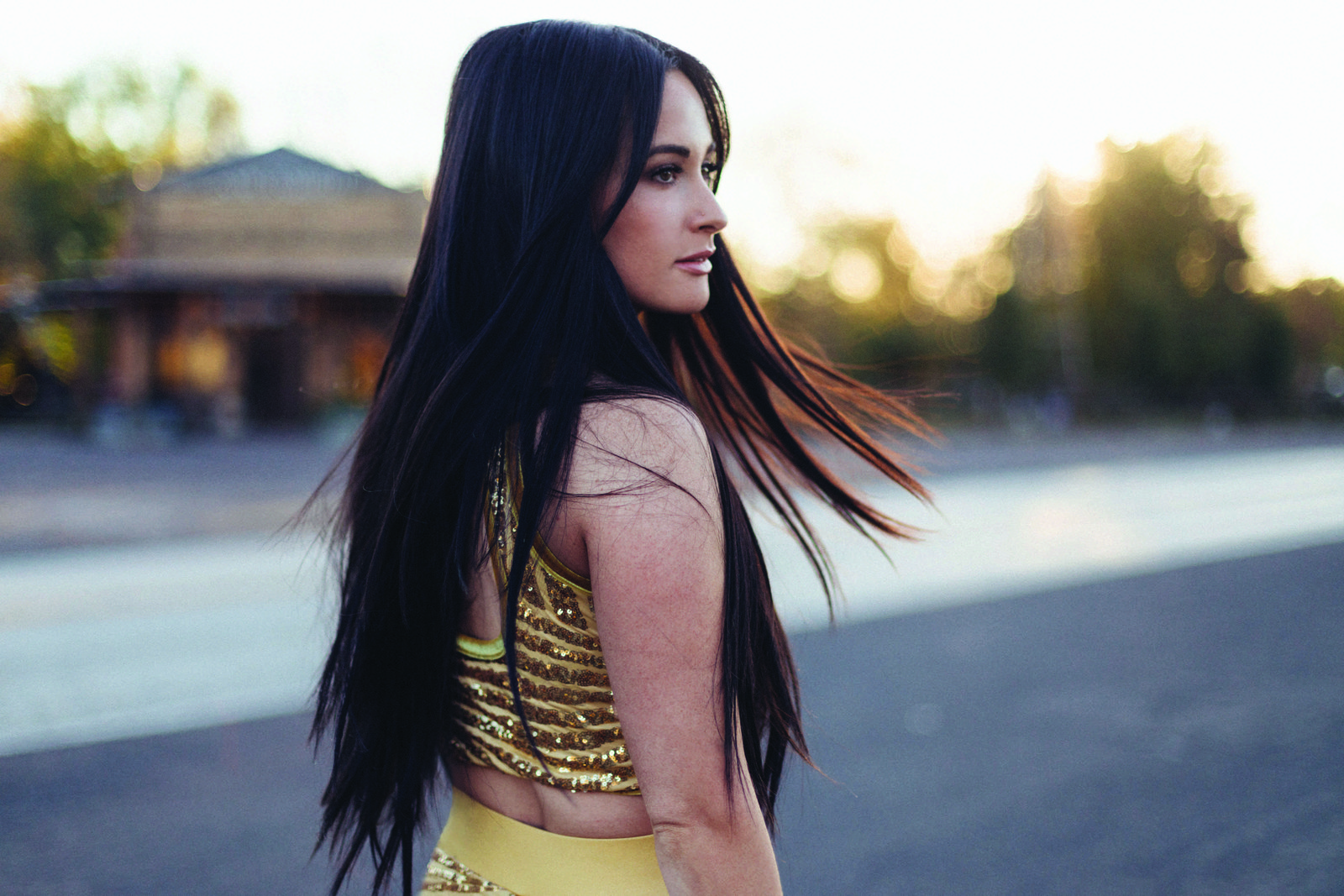 Chris Stedman is a Minneapolis-based writer. The author of Faitheist, he writes a monthly column for Into and has written for publications including the Guardian, the Atlantic, Pitchfork, the LA Review of Books, and the Washington Post.