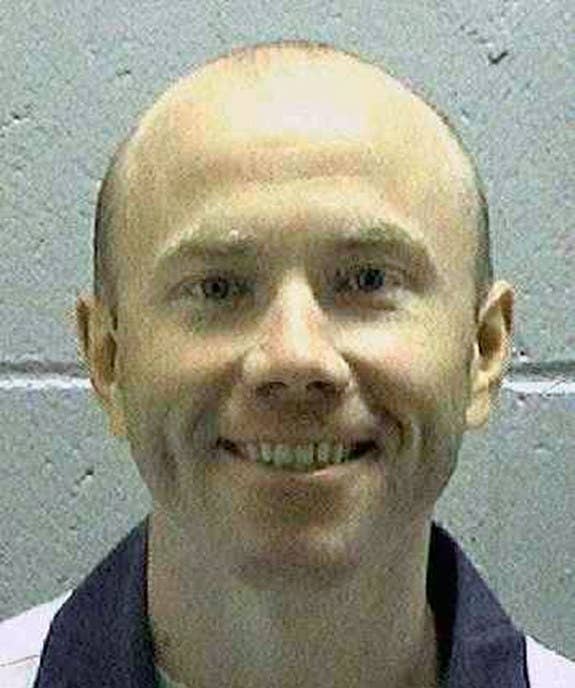 Georgia executed Daniel Anthony Lucas Wednesday evening, marking the fifth execution in the state this year.
Lucas was sentenced to death in 1999 for his role in the killing of three people — two of which were children — as part of a robbery. He was 19 at the time of the murders.
On Tuesday, the Georgia Board of Probation and Parole rejected Lucas' request for clemency, but the agency denied to the request on Tuesday. He asked the state supreme court to step in, pointing to his troubled upbringing and his lack of maturity at the time. On Wednesday, the Georgia Supreme Court denied that request.
Lucas also asked the U.S. Supreme Court to halt his execution on the same grounds, which denied the request late Wednesday. He was pronounced dead at 9:54 p.m. local time.
Lucas, along with an accomplice, were burglarizing the home of Steven and Gerri Ann Moss, according to court documents. During the robbery, 11-year-old Bryan Moss came home from school, and Lucas subsequently shot him. Later, his 15-year-old sister, Kristin Moss came home from school. Lucas' accomplice placed her in a chair and shot her twice with a .357 handgun. Shortly after, Steven Moss, their father came home and the accomplice shot him four times.
After discovering what his accomplice had done, Lucas again shot both of the children. His accomplice was executed in 2010.
Lucas waived his right to an attorney and admitted his role in the killings in a videotaped confession.
During the trial, his attorneys pointed out that he had taken between six and 10 Xanax pills before the murders, and had been drinking red wine and had taken an unknown quantity of a pain reliever.
His expert pointed out at the trial that the amount of drugs he took easily could have led to him overdosing.
"it would be difficult to be able to co-ordinate the making of a sandwich, much less logically plan out thoughts," Dr. John Cusack said at the trial. Lucas' "thoughts were, I think, acting more like a Roman candle, just kind of going off in undirected manners, which would be the case with this type of intoxication."