State Supreme Court Says Arkansas Doesn't Have To Disclose Execution Drug Supplier Just Yet
Years ago, Arkansas agreed to disclose information on its execution drug suppliers. Then it changed the law to make it confidential. On Thursday, a judge ruled that the state can't do that. But on Friday, the State Supreme Court granted a temporary stay.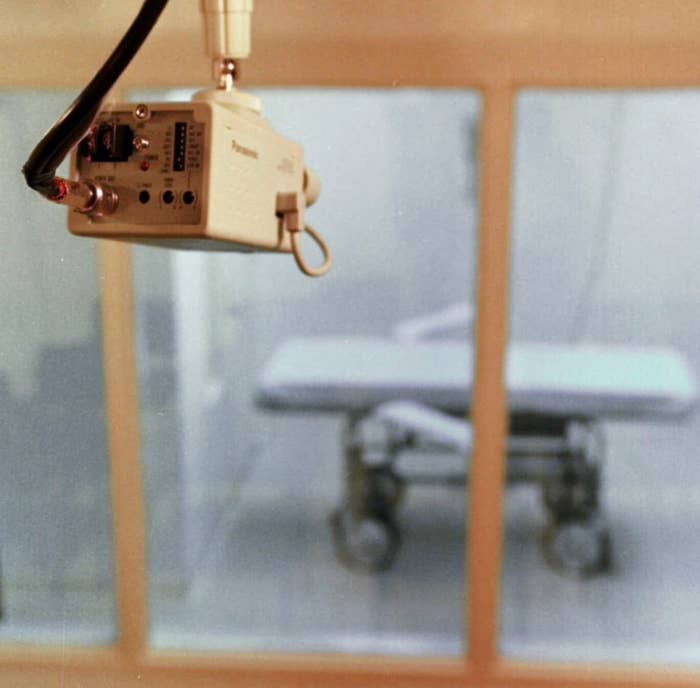 An Arkansas judge on Thursday found the state's execution secrecy statute, which attempted to protect drug suppliers from disclosure, violated the state constitution. Siding with death row inmates, Pulaski County Circuit Judge Wendell Griffen ordered the state to disclose who supplied the drugs by noon Friday.
Just hours before the state would have to disclose the information, however, the Arkansas Supreme Court granted a temporary stay. Briefing is scheduled to take place later this month to determine if the stay should last until the case is concluded.
"Public sentiment about capital punishment does not justify breaking a governmental obligation to disclose the information," Judge Griffen wrote in his ruling on Thursday.
In 2013, the Arkansas Department of Correction reached an agreement with death row inmates that, within 10 days of receiving lethal drugs, it would disclose information about them. Just two years later, the state legislature changed the law, however, making that information confidential.
Griffen said the law did not absolve the state of its agreement.
The state had argued that disclosing the information could subject execution drug suppliers to ridicule and boycotts.
"Drug manufacturers are free to not provide pharmaceutical products for capital punishment," Griffen wrote in his ruling. "People opposed to capital punishment are free to object to it, and are free to withhold patronage from drug manufacturers who provide pharmaceutical drugs for capital punishment."
Arkansas Attorney General Leslie Rutledge asked the State Supreme Court for an emergency stay.
Judge Griffen's order "will effectively give the death-row inmates an unreviewable victory on most of their claims in this case," Rutledge's office wrote. "No disclosure should be required until the disclosure-related claims are finally resolved on the merits by" the Arkansas Supreme Court.
On Friday morning, the inmates responded that the state would be irreparably harmed by disclosing the source since, as Judge Griffen noted, "[The state] already possesses execution drugs. The do not need a [stay] to protect them from the risk of not being able to procure what they already have."
Read the full ruling:
Download PDF
Read the Arkansas Supreme Court's stay order:
Download PDF