Johns Hopkins Hospital Defrauded Sick Coal Miners, Lawsuit Alleges
Doctors at a leading medical institution intentionally misread X-rays to help coal companies avoid paying black-lung benefits claims, the families of two dead miners say.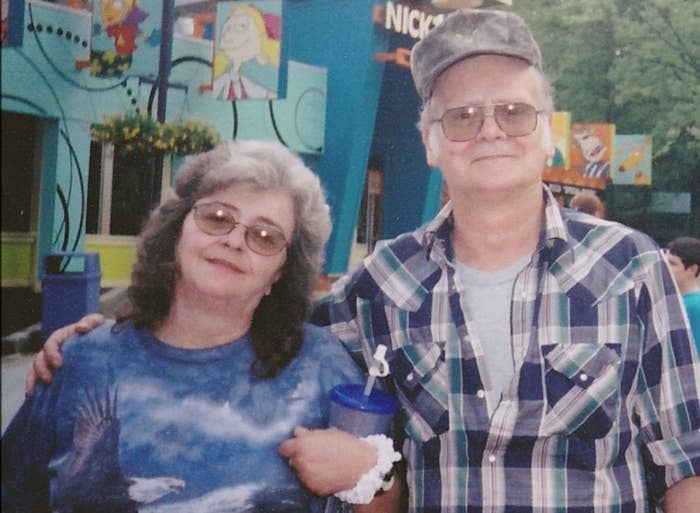 One of America's most renowned medical centers — The Johns Hopkins Hospital — intentionally defrauded hundreds of sick coal miners out of compensation and health benefits while pocketing large sums from coal companies, according to a class action lawsuit filed by the families of two coal miners who died of black lung disease.
The lawsuit, which also targets a longtime Hopkins doctor, draws heavily from revelations in an investigative report by the Center for Public Integrity, in partnership with ABC News, about a unit of radiologists who for decades provided coal companies with readings of miners' X-rays. Those readings almost always said the miner didn't have black lung, helping the companies avoid paying benefits under a program administered by the federal government.
In response to a request for comment, a Johns Hopkins spokesperson said, "We are reviewing the complaint."
The investigative report found that the longtime leader of the unit, Dr. Paul Wheeler, had read X-rays in more than 1,500 cases but never once found a case of severe black lung. Other doctors, looking at the same films, found evidence of the disease hundreds of times. Wheeler's credentials and longtime affiliation with Johns Hopkins often trumped those of the other doctors, however, and administrative judges credited his reports to deny more than 800 claims.
The investigation found that in more than 100 cases, biopsies or autopsies proved Wheeler wrong.
That is what happened in the case of the longtime miner Steve Day, whose family members are lead plaintiffs in the new lawsuit, filed in the Circuit Court for Baltimore City. After more than 30 years working in the mines, Day applied in 2005 for benefits through a program administered by the federal government. A half-dozen doctors saw advanced black lung on his X-rays and CT scans. But the judge deferred to the credentials of Wheeler and two colleagues at Johns Hopkins, who said they saw no evidence of the disease. Day's claim was denied. Day later reapplied for benefits but died while the case was ongoing. An autopsy revealed a severe case of black lung, and his surviving family members continued and won the benefits claim.
A similar story played out in the claim of Junior Barr, whose family members are the other lead plaintiffs in the suit. The Day and Barr families, represented by lawyers Jonathan Nace and Chris Nidel, say in the complaint that their cases are representative of perhaps hundreds of others. The lawyers are seeking permission for the case to proceed as a class action.
The allegations against Johns Hopkins and Wheeler in the complaint include fraud, unjust enrichment, and violation of the Racketeer Influenced and Corrupt Organizations Act, the federal law best known as a tool used against organized crime. Johns Hopkins and Wheeler "have engaged in a pattern and practice with the intent to defraud at least hundreds of toxically injured coal miners of federally earned benefits," the lawsuit alleges.
The focus of the suit is the method Wheeler used to interpret X-rays. Doctors who want to read X-rays as part of the benefits program overseen by the Labor Department have to follow standards established by the International Labour Organization. But records show that he didn't follow these rules, and Wheeler himself confirmed this in an interview for the published investigation.
He said he has his own criteria for what black lung looks like on an X-ray, leading him to mark some films as negative for disease even though federal rules say he should have marked them positive.
The lawsuit claims that this "willful refusal to interpret chest X-rays in compliance with the ILO classification system" has led to the wrongful denials of hundreds of miners' claims.
After the investigative report was published, in 2013, Johns Hopkins suspended the work of Wheeler's unit and began an internal review. Two years later, the hospital said that it had permanently ended the unit's work and that Wheeler had retired.
In 2014, the Labor Department instructed its officials not to credit Wheeler's readings unless coal companies produced evidence that rebutted the findings by the Center for Public Integrity and ABC, and it informed more than 1,000 miners that their claims may have been wrongfully denied because of Wheeler's involvement. This year, the government agency that oversees the X-ray-reading program set up a quality control system to weed out doctors who aren't following the rules. Members of both houses of Congress have introduced legislation that would make sweeping reforms to the benefits system, but the bills have remained stuck in committees.
Chris Hamby is an investigative reporter for BuzzFeed News and is based in Washington, D.C. He won the 2014 Pulitzer Prize for Investigative Reporting and was a finalist for the 2017 Pulitzer Prize for International Reporting.

Contact Chris Hamby at chris.hamby@buzzfeed.com.

Got a confidential tip? Submit it here.