I love soda. Sugar and water and bubbles. I love ginger ale, I love cola, I love root beer. I research soda. I collect it. It defines a little bit of who I am.

First off, I must note that some of you may not even call it "soda." If you are Midwestern or Canadian you call it "pop." In parts of the South, no matter what type of soda it is, you call it "Coke." We roll our eyes at one another about it when we hear these differences surface. I love that, too.
Because one of the things I love most about soda is the regionalism that comes with it. I was an American studies major — what can I say? I hate tribalism and how it has caused violence and hate and mounting pressure in recent years. But I love regionalism. It's the most romantic thing in the world to me.
Area of Expertise is a column on niche interests, personal passions, and other things we might know or care a little too much about.
I like knowing that, for me, Moxie tastes a little bit like medicine. But if you grew up in Maine, it is the taste of your childhood. Moxie is the official state drink of Maine. That amazes me. It makes it taste a little bit better to me.
I love that Moxie was invented by a man named Dr. Augustin Thompson in 1876. What a name! That's so 1870s!
A lot of inventors of sodas had great names and stories. This is why soda, in many ways, is a fizzy and bubbly conduit to understanding American history. Coca-Cola was invented by a guy named John Pemberton, because of course it was. He sustained a saber wound during the Civil War, because of course he did. He invented Coca-Cola as a way to break his morphine addiction. See? You could write a great American studies thesis about the current opioid crisis through the lens of Coke's history!
The formula for Coke was sold off to many people who thought they had it exclusively. (It's a story of America's penchant for corporate shadiness!) It used to contain coke. Like, not the drink. The powder. (It ties into the war on drugs!) Congress investigated Coca-Cola shortly after its introduction to the market, and it's widely accepted that this witch hunt was due to its popularity in the African American community. (It's a footnote in the battle for civil rights!) Now hipsters love Mexican Coke since it still uses sugar instead of corn syrup and comes in sexy-looking glass bottles. (Immigration! NAFTA!)
You think you're drinking soda, but you're really drinking America. Not romanticized Americana, either. The real history of our country, through sweet bubbles.
How about the case of Dr. Pepper versus Dr. Pepper? Ridiculous, tragic, corporate evil in action. When the soda companies switched en masse from sugar to corn syrup, one tiny little independent Dr. Pepper bottler in Dublin, Texas, said, "No thanks. We know it's more expensive but we're gonna stay old-school on this one." For decades that was fine. The main corporate office celebrated them. Families drove miles to stock up on the taste they grew up on.
Then Dr. Pepper realized there was a market for real sugar, and it could be making bank on it. They busted the Dublin Dr. Pepper for shipping its wares, technically in violation of its original licensing contract to only distribute within a certain number of miles of the city of Dublin. They sued and shut down the little guy, its own heritage! That's capitalism in action. That's something beautiful dying.
Soda, in many ways, is a fizzy and bubbly conduit to understanding American history.
But I've tasted Dublin Dr. Pepper. I had my last bottle about nine months after the bottler moved on. It tasted really, really good.
I love that because I grew up in North Jersey, I've tasted every flavor of Boylan's. I love that when I moved to New York I finally had Dr. Brown's Cel-Ray at Jewish delis and knew that through simple sips I was tasting something that was a tradition for generations in families with a different background than mine. I like that when I meet people from North Carolina they grew up on Cheerwine, and Blenheim, and NuGrape. I like that Californians grew up on Nesbitt's. I like that while Ski was invented farther south, it's become fiercely popular in Evansville, Indiana. In Chicago, they drink Green River, which is like liquid lime candy. I could go on. Should I? Detroit has both Vernors (the best sweet ginger ale there is) and Faygo (which has been popularized nationally by the Insane Clown Posse. Don't judge. The "Rock & Rye" flavor is unlike anything else you've ever tasted!).
I like knowing that people grow up with things they love, and that where you're from helps define who you are, and that there are cultural pathways that our foods help define.
Most of all, I really like feeling the condensation on the outside of a glass bottle as I pop the cap, hear the release of gas, and smell that first whiff of flavor.
Since you're bound to ask, here are some of my favorites:
Root beer: If you can find it, Virgil's special edition Bavarian Nutmeg is incredible. If you want root beer with something a little different, you can't go wrong with Dang Butterscotch Root Beer.
Ginger ale: The aforementioned Vernors is great if you want sweet. Jamaica's Finest Ginger Beer from the Natrona bottling plant is my favorite hot. Bruce Cost's real ginger sodas are taking over, deservedly so! But my overall favorite ginger drink is the immortal Ale-8-One out of Winchester, Kentucky.
Cola: I love Double Cola and Sprecher's Puma Kola and Mexican Coke, but a sleeper hit is the rare non-American entry to my soda list, Fentimans Curiosity Cola from England.
Cream Soda: Sprecher. All day. The Sprecher company is incredible. Wisconsin should be proud. Every product it has is amazing. Except its ginger ale. Ginger ale shouldn't be flavored with honey. But no one's perfect, not even Sprecher.
Taste the fizz. Taste your history. ●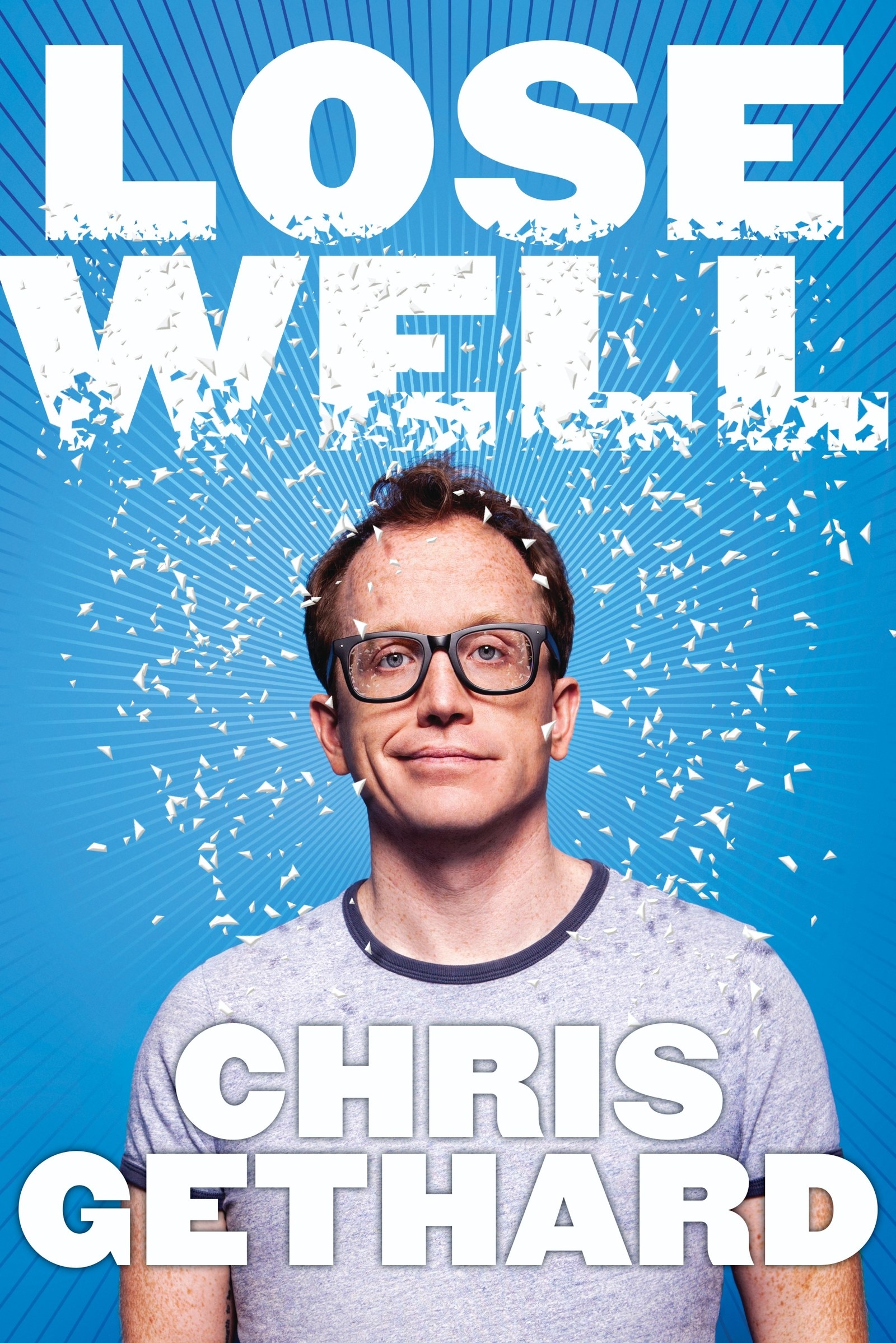 Chris Gethard hosts the popular weekly podcast Beautiful Stories From Anonymous People. He previously hosted The Chris Gethard Show, hailed by the New York Times as a "riveting experiment in seat-of-your pants broadcasting." His Judd Apatow-produced one-man show, Career Suicide, premiered on HBO and was nominated for the Lucille Lortel award for its off-Broadway run. His film and television credits include Don't Think Twice, Broad City, The Other Guys, Inside Amy Schumer, The Office, and Parks and Recreation. He lives in Queens, New York.

His third book, Lose Well, is available now.