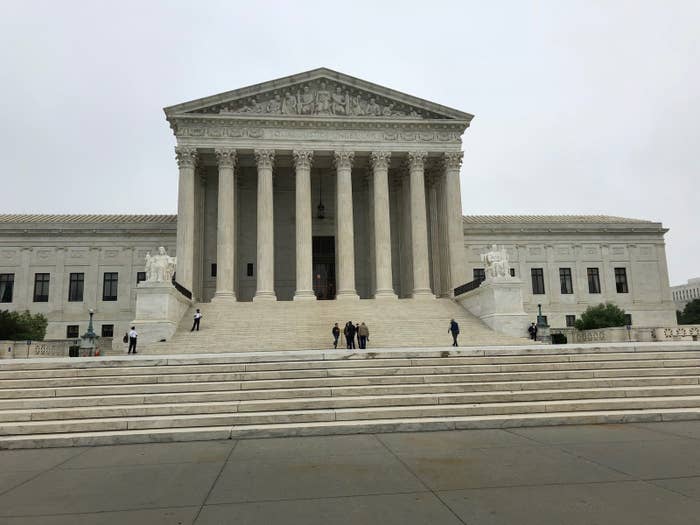 A federal law that prohibited states from allowing sports gambling is unconstitutional, the Supreme Court announced Monday — a decision that clears the way for New Jersey and other states to allow betting on sports.
Justice Samuel Alito wrote the decision of the court, holding that the law — the Professional and Amateur Sports Protection Act — violates the Constitution's "anticomandeering doctrine." Alito acknowledged that the concept "may sound arcane" but went on to explain that it "simply" refers to the decision of the Constitution's framers to bar Congress from "issu[ing] orders directly to the states."
That, Alito wrote, is exactly what Congress did with the law against sports betting, which barred states from authorizing or licensing sports betting.
"It is as if federal officers were installed in state legislative chambers and were armed with the authority to stop legislators from voting on any offending proposals," Alito wrote. "A more direct affront to state sovereignty is not easy to imagine."
In this portion of his opinion, he was joined by six of his colleagues; only Justices Ruth Bader Ginsburg and Sonia Sotomayor dissented from this ruling.
However, with that provision struck down, the court turned to whether the whole law should be struck down or whether a second, unchallenged provision — that barred individuals from operating or promoting sports gambling under a state's laws — should be allowed to remain.
The question there, Alito wrote, is whether Congress would have enacted the unchallenged provisions if it knew it was unable to enact the unconstitutional provisions.
On this severability question, the court was split among four different opinions. The court held that the whole law should fall because, Alito wrote, allowing the individual bar to remain if the state bar is gone "ceases to implement any coherent federal policy."
In Ginsburg's dissenting opinion, she argued that the court was "determin[ed] to destroy" the 1992 law by making that determination. Ginsburg wrote that "it is scarcely arguable the Congress would have preferred no statute at all" in explaining her disagreement with the court's decision on the severability question.
On this point, Justice Stephen Breyer joined Ginsburg and Sotomayor, writing that "the latter section can live comfortably on its own without the first."

Although Justice Clarence Thomas joined Alito's opinion, he wrote separately to note his "growing discomfort with our modern severability precedents." On the question the court asks in severability analysis, Thomas wrote that it "appear[s] to be in tension with traditional limits on judicial authority," in part by forcing courts into determining "hypothetical intent." He recommended the court examine the issue "in a future case."