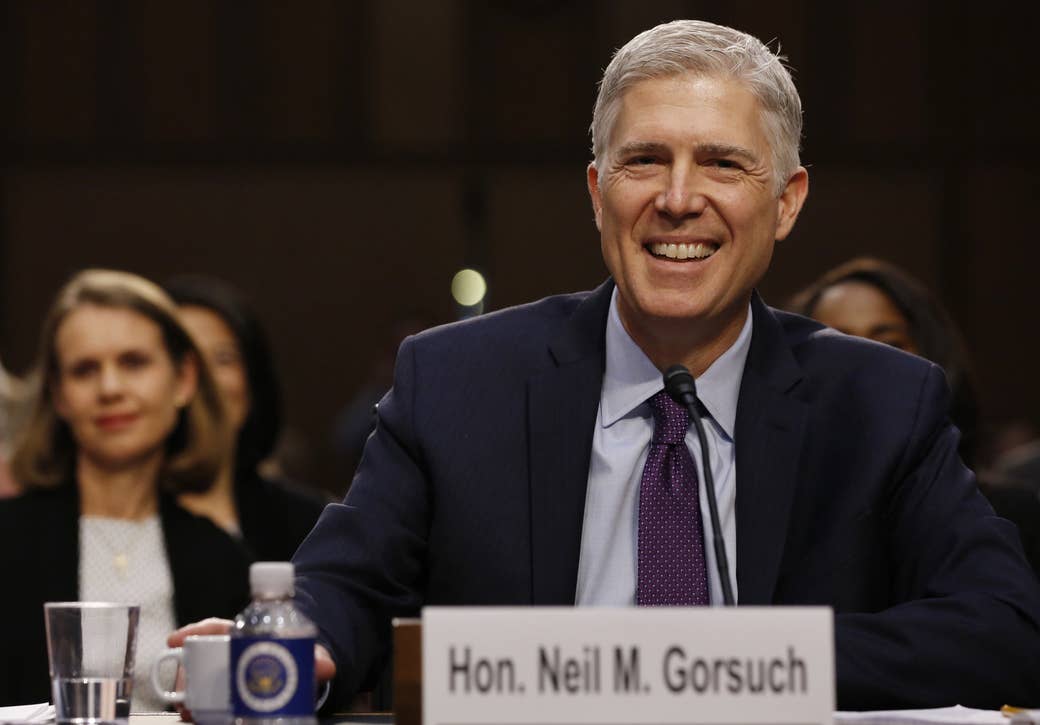 WASHINGTON — Judge Neil Gorsuch will be the 113th justice of the Supreme Court of the United States, confirmed on a 54–45 vote a little before noon Friday.

Gorsuch was confirmed on the 420th day since Justice Antonin Scalia died.
The nearly 14 months that have passed since presented countless unexpected — and some expected — developments, leading to Friday's vote, which will send a conservative appellate judge from Denver to Washington.

The confirmation is a major victory for President Trump, who nominated Gorsuch for the position, and for Senate Majority Leader Mitch McConnell, whose unwavering refusal to move on former president Barack Obama's nominee kept the seat open.
Gorsuch, who clerked for Justices Byron White and Anthony Kennedy in the early 1990s, worked in the Justice Department under President George W. Bush before being nominated by him, in 2006, to a vacancy on the US Court of Appeals for the 10th Circuit — a move that sent him back to Denver, where he was born and raised.
The Supreme Court public information office announced on Friday that Gorsuch will be sworn in by Chief Justice John Roberts at a private ceremony at the court at 9 a.m. Monday morning. A public ceremony will follow at the White House, where Kennedy will administer the oath.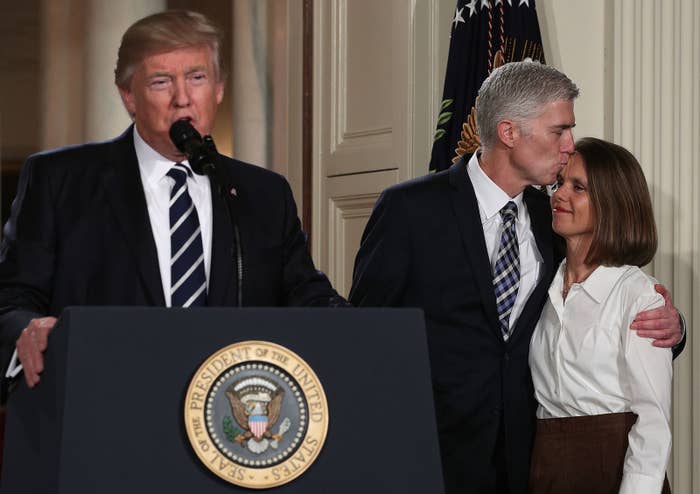 A graduate of Columbia University and Harvard Law School with a doctorate in philosophy from Oxford University in England, Gorsuch will be the only justice on the court from outside the coasts — although most of his two decades from when he started undergrad until when he joined the 10th Circuit was spent on the East Coast, in Washington, New York City, or Boston.
On the 10th Circuit, Gorsuch developed a reputation as a conservative judge, a good colleague, and a strong writer. One of Gorsuch's fellow 10th Circuit judges, Judge Harris Hartz, told BuzzFeed News in March that Gorsuch is hard-working, polite, and "someone who's willing to change his or her mind and capable of changing your mind."
Among his most noted cases are his positions in favor of strong protection for religious liberty in both the Hobby Lobby and Little Sisters of the Poor cases involving the contraception mandate under the Affordable Care Act.

When Scalia died, Senate Majority Leader Mitch McConnell almost immediately said the Senate would not consider any nominee put forth by Obama.
A month later, Obama nominated the widely respected chief judge of the US Court of Appeals for the DC Circuit, Merrick Garland — but McConnell, aided by Senate Judiciary Committee Chair Chuck Grassley, refused to move the nomination forward. Obama continued to press for Republicans to consider his nominee, but to no avail.
In May, Trump did the unexpected and announced a list of 11 judges who he would consider for to replace Scalia if he were to be elected. Gorsuch was not among the 11 names.
Then, in September, Trump added another 10 names to the list — including Sen. Mike Lee and, more important, Judge Neil Gorsuch.
While Hillary Clinton presented no list of her own, most expected her to win the election, meaning either that Garland would be confirmed in the lame-duck period in the Senate after the election or that Clinton would put forth Garland or another nominee once she took office.
Of course, that didn't happen. Trump won the presidential election, stuck to his list, and, on Jan. 31, Trump nominated Gorsuch for the Supreme Court.
It was one of the rare moments when the president — who was in Florida at Mar-a-Lago as the Senate voted on Friday — was front in center in the nomination process.
After nearly 20 hours of questioning by the Senate Judiciary Committee in March, Gorsuch's nomination came to full Senate — where Democrats, still angry about the treatment of Garland, filibustered the nomination on Thursday. As promised, however, McConnell successfully moved to change the rules of the Senate to require only a simple majority vote to end debate on Supreme Court nominations.

All of which led to Friday's confirmation vote, over which Vice President Mike Pence presided.
Gorsuch said that January night that the president had entrusted him with "a most solemn assignment" in nominating him for the high court.
"Standing here, in a house of history and acutely aware of my own imperfections, I pledge, if I am confirmed, I will do all my powers permit to be a faithful servant of the Constitution and laws of this great country," he said.
Gorsuch will now have the opportunity to do that — and quickly. The current Supreme Court term remains in progress, with oral arguments yet to be heard in a handful of cases, including a case out of Missouri about whether excluding a church from participating in a specific type of governmental program can violate the Constitution's Free Exercise Clause.