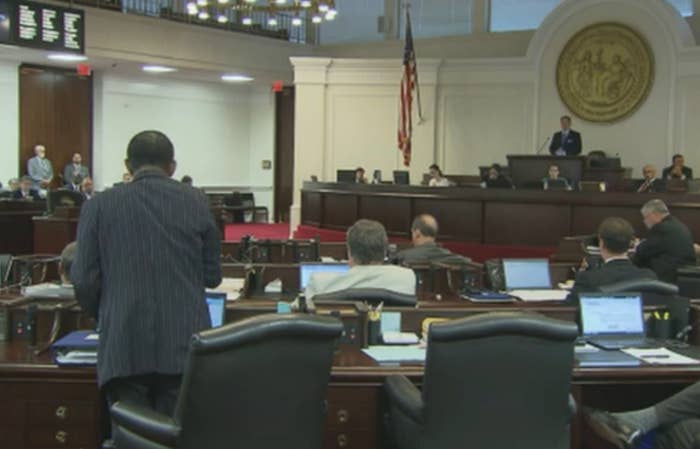 On a 27-14 vote, a North Carolina bill that originally banned Sharia law — and then had restrictive abortion-related amendments added to it on Tuesday — passed a second reading in the state Senate at 8 p.m. Tuesday.
The North Carolina Senate is scheduled to reconvene Wednesday morning, when a supporter of the measure said the third, and final, reading would be held.
The changes to the bill, which had not been expected, were made in the Senate Judiciary Committee on Tuesday afternoon.
"It seems to me that they're trying to pass under cover of darkness legislation that would not otherwise be passed. They're trying to pull a Texas," a pro-abortion rights advocate said earlier today to the News & Observer.
From the Tuesday evening debate:
Here's House Bill 695, as passed by the North Carolina House: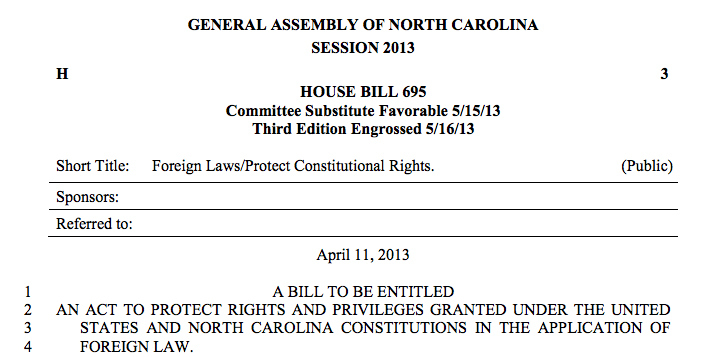 Here's amended House Bill 695, as adopted by the North Carolina Senate Judiciary Committee: